Port Lympne Hotel & Reserve is an unforgettable wedding venue set in the heart of Port Lympne Reserve, offering couples a wonderful and romantic venue in a truly unique setting.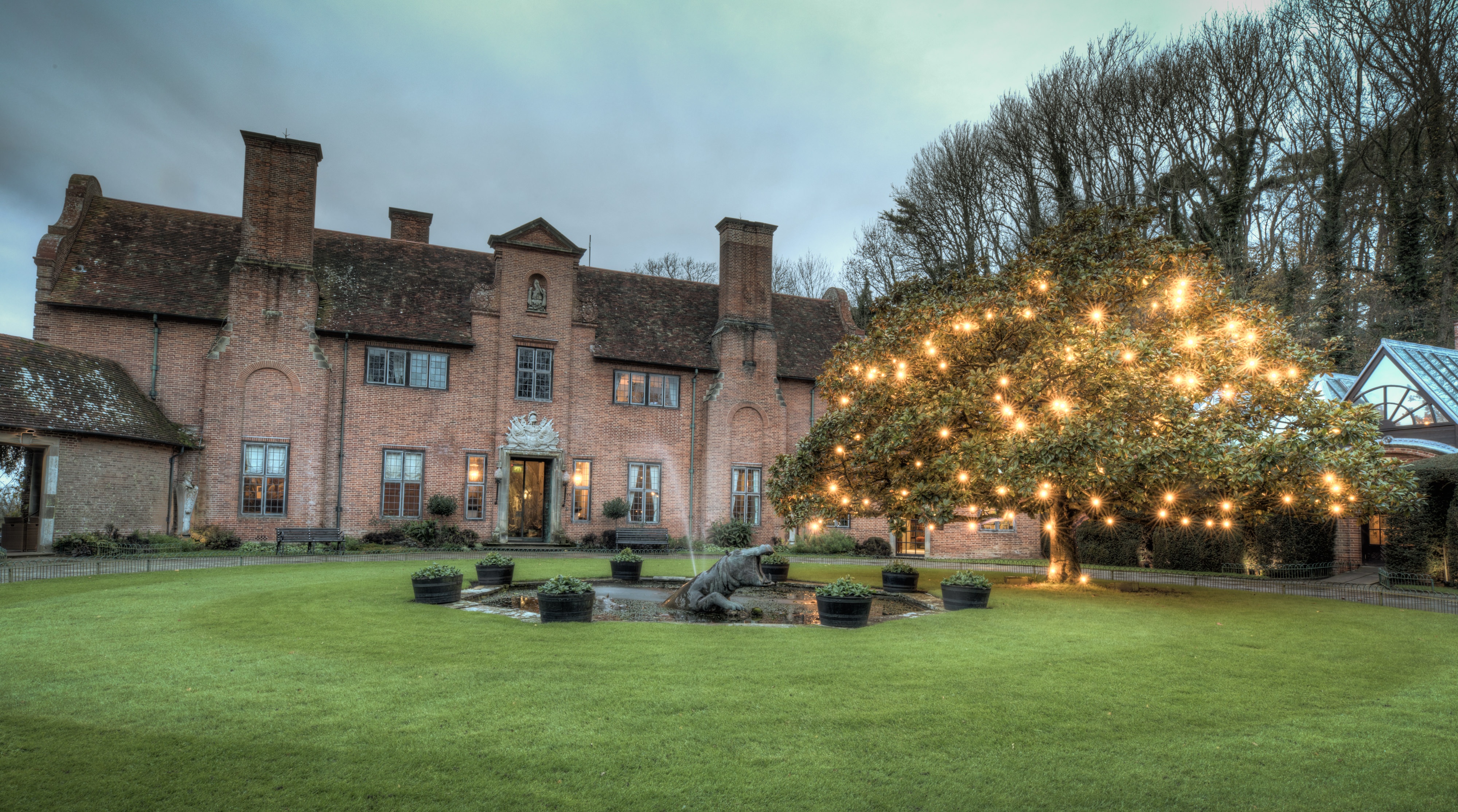 We get lots of questions about the venue, catering options, accommodation and our gardens. So to give you as much information as possible, we've answered some of the most frequently asked questions about our wedding venue…
1. Can we drop anything off the day before our wedding?
You're welcome to drop things off at the venue the day before your wedding. Please ensure all items (such as table decorations etc) are clearly labelled with your names and instructions for your wedding coordinator to ensure everything is placed in the correct locations. Due to lack of storage room we are unable to keep any items, so everything should be removed by 9am the following day.
2. What time do we need to leave the hotel the next day?
Check out is 11am from the hotel, but we ask that all items are removed from the venue by 9am.
3. Do you provide a microphone for speeches?
We provide a microphone with PA system in the Aspinall suite that you are more than welcome to use on the day of your wedding.
4. Can you provide an easel to hold our table plan?
Yes, we have 3 easels available for you to use at no additional charge.
5. What time do we have to finish the party?
Included in your package is a midnight finish, however you are welcome to extend this until 1am for an additional charge.
6. Can we have a long top table?
You can have a long top table, sweetheart table or round - whichever you prefer.
7. When do I have to confirm final numbers?
Final information, menu choices and balance are all due 4 weeks prior to your wedding day.
8. Can you recommend any local suppliers?
Yes, please ask our team for the recommended suppliers.
9. Can my photographer come to the venue before the wedding to look round?
Yes - photographers are more than welcome to come and visit the venue, please make an appointment prior.
10. Is there a resident Toastmaster?
A Toastmaster service is included in some of our wedding packages, provided by 'Your Toastmasters'. This service can be added to your bespoke package.
11. Can we stay at Port Lympne Hotel & Reserve?
We offer a range of short break accommodation including seasonal glamping, cottages, Tiger Lodge, Rhino Lodge, Wolf Lodge, The Bubble, luxury treehouses, camping pods, shepherd's huts and eight bedrooms within Port Lympne Hotel. Please call our Short Breaks Team on 01303 234112 for more information and to check availability. Please note that accommodation at the hotel is included in some of our packages.
12. Can the wedding cake be cut on our behalf?
Our chef is more than happy to cut your wedding cake on your behalf if you would like a section of the cake to take home with you. Please note that wedding cakes are to be delivered to us on the morning of your wedding and arranged on display by the cake provider.
13. Can we have fireworks?
Port Lympne Hotel is set at the heart of Kent's largest wild animal park, so we cannot allow fireworks or Chinese lanterns. You can have sparklers outside in a safe area.
14. Is Port Lympne Hotel accessible?
The Port Lympne Hotel is a grade 2 listed mansion and therefore access is limited. There is a ramp at the front of the hotel and internal doorways offer wide access. The Aspinall Suite has accessible W.C facilities and baby changing facilities.Guide Dogs are not permitted on site as this contravenes our Zoo Licence. We do not have Crystal Loop on site. The hotel gardens are terraced, with flagstones in areas that can present possible slip and trip hazards.
15. What facilities are provided for children?
High chairs are available on request, although it is helpful to know in advance how many high chairs are needed. We recommend that children are supervised at all times as there are water features and ponds within the gardens that are not covered.

16. Can we bring dogs or animals to the Reserve?
No animals are permitted on site as this contravenes the Reserve's Zoo Licence.
17. Is there sufficient parking?
You and your guests are welcome to park in the hotel car park within the Reserve. Please note that cars are parked here at the owner's risk. Spaces are limited, however guests may park in the main Reserve parking area if required.

18. Can our guests arrive by coach?
Yes of course. Please notify us of your plans so we can contact the company directly to arrange logistics.
19. Does the hotel provide any decorations for the event?
Decorations should be provided by the bridal couple.
20. Will the hotel set up the decorations for my wedding?
If you wish to set up your own decorations the day before your wedding, please speak to our wedding coordinators who will be happy to organise this for you subject to availability.
21. When can we have access to the hotel to begin setting up?
You can arrive to set up at the hotel on the day at 11am or, if you prefer, you can start setting up on the day before after 3.00pm, provided the room is not booked for another event.
22. Will the staff keep our table decorations at the end of the night?
We will endeavour to keep all table decorations for you, however we cannot be held responsible for missing or damaged items.
23. Are candles allowed?
Candles can be used. Please ensure candles are placed in candle holders to prevent wax melting onto table linen.
24. Can we move furniture or paintings?
We've taken a great deal of care to ensure the hotel furniture and decorations are well placed, so it's highly unlikely that large pieces of furniture, including the piano, paintings, busts and ornaments will be moved.
25. Are drones allowed at Port Lympne Hotel & Reserve?
Unfortunately we are unable to allow drones at the Reserve due to the noise disturbing the animals.
26. Do you host more than one wedding a day?
We will only cater for one wedding per day in each area of the Reserve.
27. Is there a choice of tables, chairs and tableware?
We can provide round tables that seat either eight or ten people. We also provide trestle tables to make a top table. We can only provide one type of chair, if you wish to use alternative chairs we can recommend at a supplement fee.If you require a particular style or type of tableware, we can arrange this, however this will incur additional charges.
28. Can we have a DJ or a band?
Yes, you can hire a DJ or band. We can also recommend a number of reputable DJs or bands. Music levels will be monitored throughout the evening to ensure we keep within the recommended noise standards.
Hopefully that's answered any questions you may have about our wedding venues and packages here at Port Lympne Hotel and Reserve. If not, please get in touch, as we have a dedicated wedding coordination team who will be happy to help! Or if you would like to book a show round, simply fill out our enquiry form and someone will be in touch shortly.