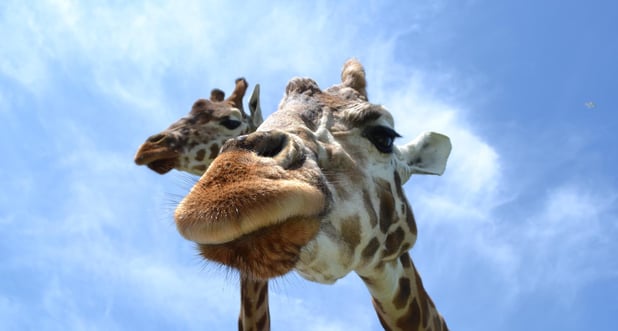 If you're looking for something exciting to occupy the kids why not introduce them to a gorilla? Perhaps let them feed a tiger?
If all that sounds a bit fanciful you may be surprised to learn you can do these things and more at Port Lympne Reserve in Kent.
Whether it's an animal experience you're after or just outdoor activities, you are sure to find the perfect adventure for you and your explorers! So, take your pick:
From just £75 per person for a 30 minute experience, Animal Encounters allow you to get close and meet with your favourite animal! Learn some amazing facts about them whilst also having the opportunity to hand feed them! Contact us for details on which animal encounters are available or book online here.
Junior Ranger is a great chance to get your children learning about what goes on behind the scenes at Port Lympne Reserve. They will get the opportunity to speak to real keepers and find out what they have to do if they want to work in conservation, protecting populations in the wild or helping to reintroduce endangered species to the wild. The day runs from 10am until 4pm with lunch at 12.15pm and costs £175 per child - with an accompanying adult.
Keeper Academy allows young people aged 13 to 17 to become a trainee keeper for a day. Learn about a typical day as an animal keeper, helping to feed them, clean them out and enjoy a unique opportunity to care for some of our most incredible, rare species. This amazing experience is just £156 per person!
Keeper for a day is a next level keeper experience. A once in a lifetime opportunity work up close with specific animals and our specialist teams, you will share the incredible bond that our keepers have with our animals. Upon completion of the full day you will also get an Aspinall Foundation accreditation and a keeper's hoodie! The whole experience costs £250 per person, with reduced rates available for guests. You can book online here.
Download our Restaurant Guide to help you decide where you'll feed your monkeys!