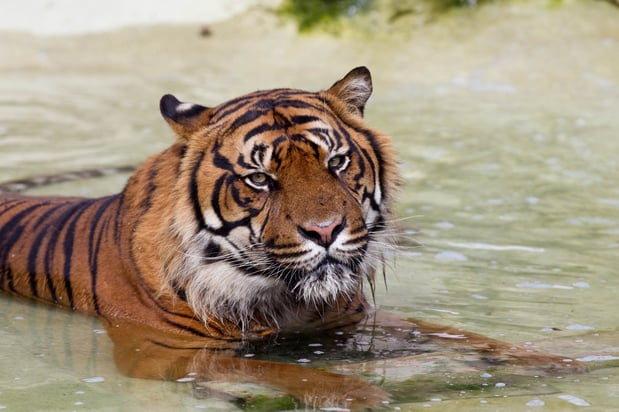 Howletts Wild Animal Park are saddened to announce the death of Amir, our 13 year old Sumatran tiger, due to a suspected chest infection.

Amir was a big character, much loved by his dedicated staff and all visitors who had the opportunity to meet him. He was often seen walking around his habitat, quietly and happily chuffing to himself or observing the going's on in the park, from his high platform areas.
During his lifetime, Amir interacted with hundreds of people and will be remembered as a gentle ambassador for his species.
Amir was born at Wuppertal Zoo in Germany on 27th March 2005 and arrived at Howletts Wild Animal Park later that year, as part of a European breeding programme.
Amir was soon joined by Indah, a female Sumatran tiger born at Dudley zoo and keepers often observed the pair enjoying each other's company, sitting on their platforms and soaking up the sunshine together.
We are sure our visitors and supporters will be as saddened by this news as we are.