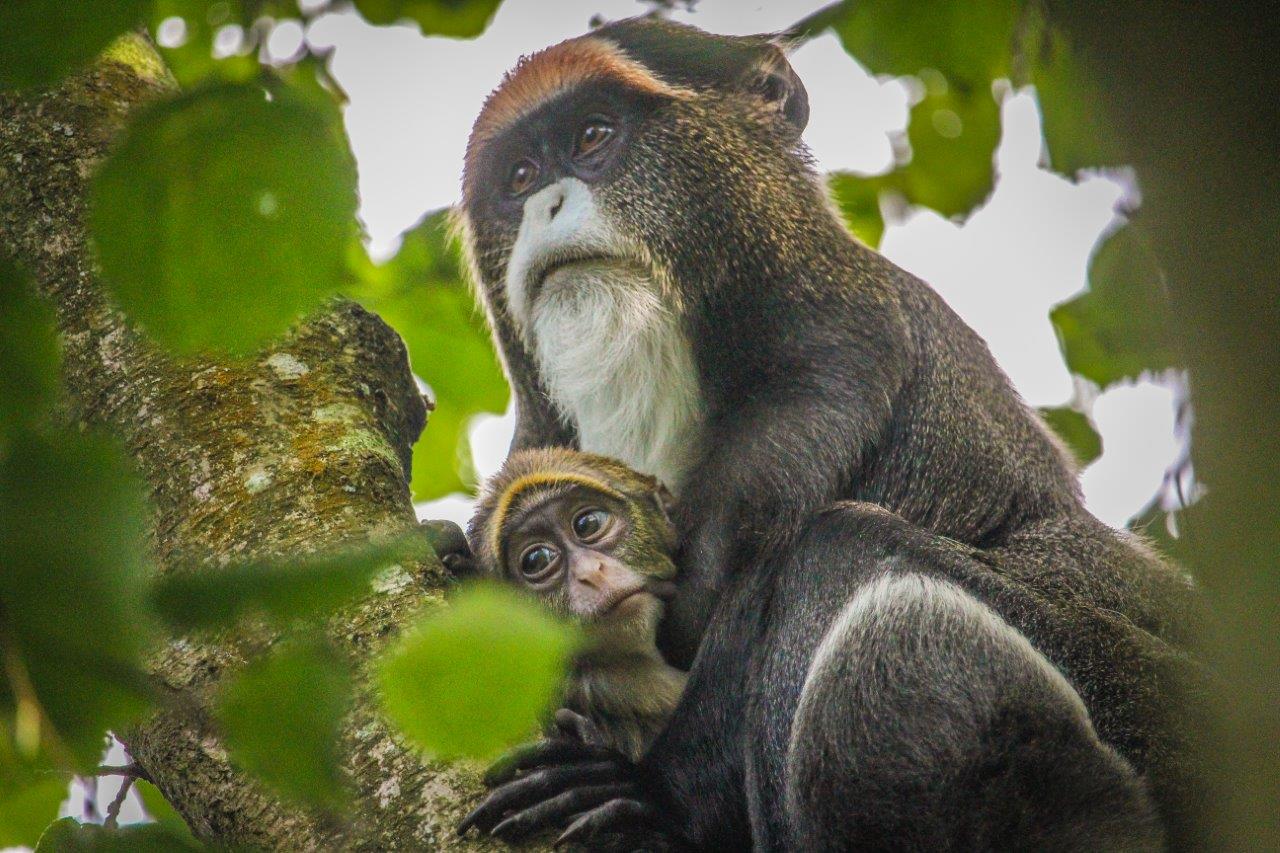 Primate Keepers at Port Lympne Hotel & Reserve, Kent's award winning wild animal park, are celebrating as a De Brazza's monkey infant makes its public debut.

Born in the latter part of July, the precious primate has been clinging closely to its mother during the first developing weeks, but now, expert keepers have been able to determine that the youngster is a male and they are seeking the public's help to give him a suitable name.

Jamie Robertson, Head of Primate Section said: 'The youngster is the first born to parents, Dora and Pablo. They're both taking to parenthood very well and the little one is thriving. We would love the public's help in naming him and have chosen a selection of three names which will be posted on our Facebook page. The name with the most votes wins!'

The three African themed names are, Boda, Bumba and Ouodo. They are chosen from place names in Republic of Congo, Democratic Republic of Congo and Central African Republic, where De Brazza's monkeys are found.
The names will be posted on the Port Lympne Hotel & Reserve Facebook page on Saturday 22nd September 2018 and votes will be cast using the Like, Love and Wow emojis.
Richard Barnes, Animal Manager said: 'We'd love the help of our visitors and supporters to choose a name. Our Kids Go Free offer is available until the end of September and our 20% off online day tickets offer is ongoing, so please do come and see the little one, if you are having trouble making up your minds.'