Howletts Wild Animal Park is saddened to announce that Babydoll, The UK's oldest female western lowland gorilla, has been euthanised today.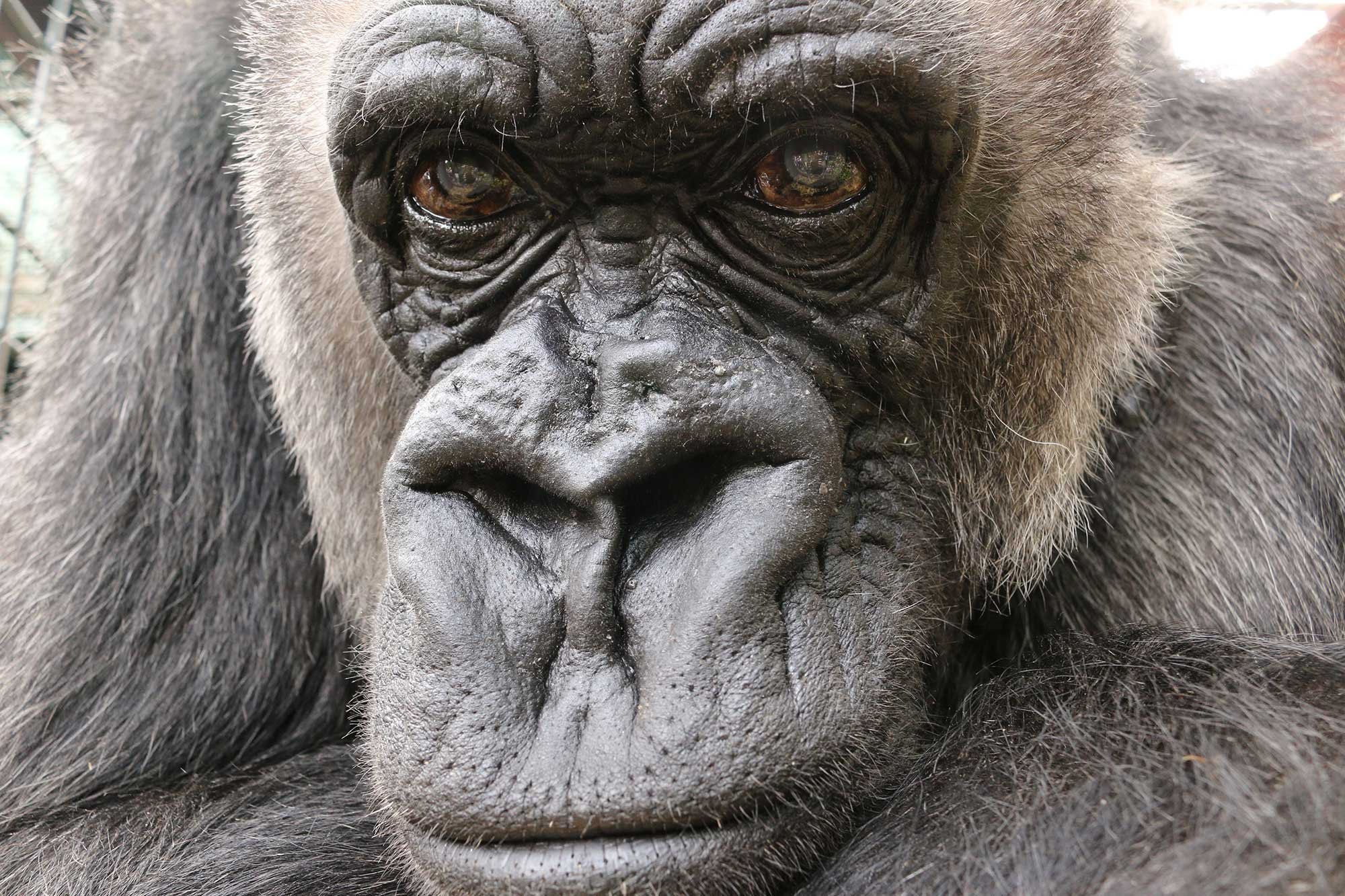 Her dedicated keepers and the parks' expert vet team, along with The Aspinall Foundation's Chairman, Damian Aspinall, had been treating her illness with regular medication and monitoring her progress, trying to make her as comfortable as possible.

Sadly, after barely eating for four days, Babydoll was too weak to continue and Damian Aspinall made the difficult decision this morning to put her to sleep.

Babydoll, who is 57 years old, is one of the key Aspinall family gorillas and was hand raised by the family, after she was orphaned. She was raised in the Howletts cottage and built a close bond with the entire family but was particularly close to Damian.

Damian Aspinall said: ' I have many memories of her from my childhood through to now and will never forget her. She had the sweetest, yet a quirkiness to her nature that made her truly original.'

Babydoll was a very important gorilla and throughout her long life, gave birth to seven youngsters successfully. Four males and three females. Babydoll is survived by three of her offspring and one of her grandsons was amongst the first group of male western lowland gorillas to be returned to the wild, by The Aspinall Foundation.

Babydoll will never be forgotten by all who met or worked with her. We are sure that our visitors and supporters are as saddened as we are by this news.