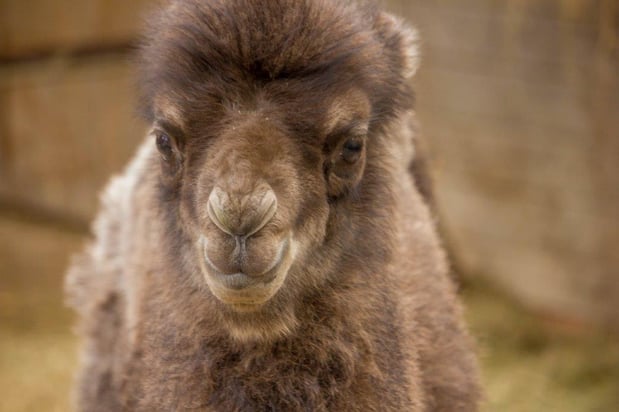 Hoofstock Keepers at Port Lympne Hotel & Reserve, were delighted to discover an adorable new addition to their Bactrian camel herd, during their morning checks and rounds two weeks ago.
Simon Jeffery, Animal Director explained: 'Our hoofstock keepers were carrying out their morning feeds and checks as usual, when they came across the baby camel on our Asian Experience. We had no idea that Healani was pregnant when she arrived with us, but we are over the moon to welcome this little female to the herd!'
The Bactrian camels are relatively new additions to the Asian Experience habitat at the popular wild animal park, but since their arrival last September, have already proved a huge hit with visitors and keepers alike.
Simon added: 'The camels have settled in really well and often enjoy getting all the attention by standing in the middle of the road or getting close to the vehicles to see who is inside.'
The cute calf is yet to be named but is already exploring her new world with her mother and the rest of the herd.
Joel Bunce, Head of Hoofstock added: 'The calf is very cute and she's doing really well. She is finding her feet, step by step and is still a little wobbly but we're confident that it won't be long before she's running rings around us all!'
In other news, Port Lympne have also announced their Easter itinerary of events including an exciting 'Golden Egg Hunt' which could see a lucky winner enjoying a baboon feeding encounter every day, throughout the Easter holiday period.