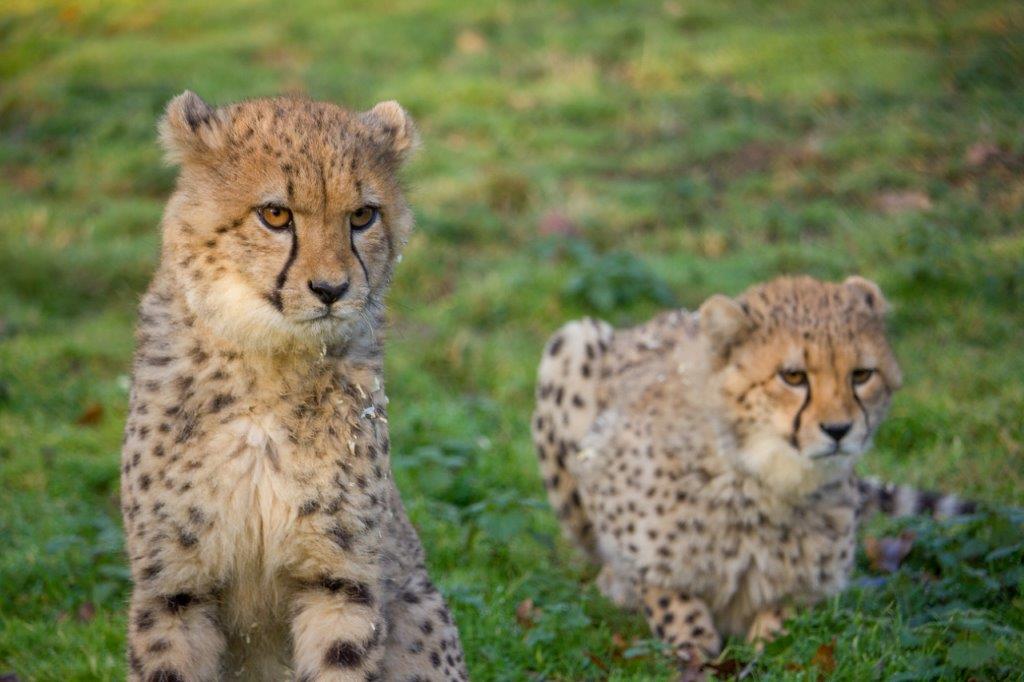 Our two cheetah cubs, Nairo and Tana, born last year, are getting braver every week. They are both doing well and growing fast.

They have just been given their worming tablets, necessary to keep parasites at bay which can be especially prevalent in cubs. They were very reluctant to take the medicine and needed lots of encouragement from the team, but they took it in the end.
The cubs have become very interested in the African painted dogs, which live in the enclosure beside them and are always trying to peek over the fence at them.
Now that Nairo and Tana are bigger and braver, they are out and about exploring and playing most of the time and are easy to spot in their home in Carnivore Territory.