Meet Tai Wada, one of our 15 clouded leopards. Born on Valentine's Day, he has yet to meet his true love but he's got a great personality, really sweet and chatty, except during feed times. Tai Wada does not share food. He is our biggest clouded leopard last weighing in around 19.5kg, but that's mostly muscle!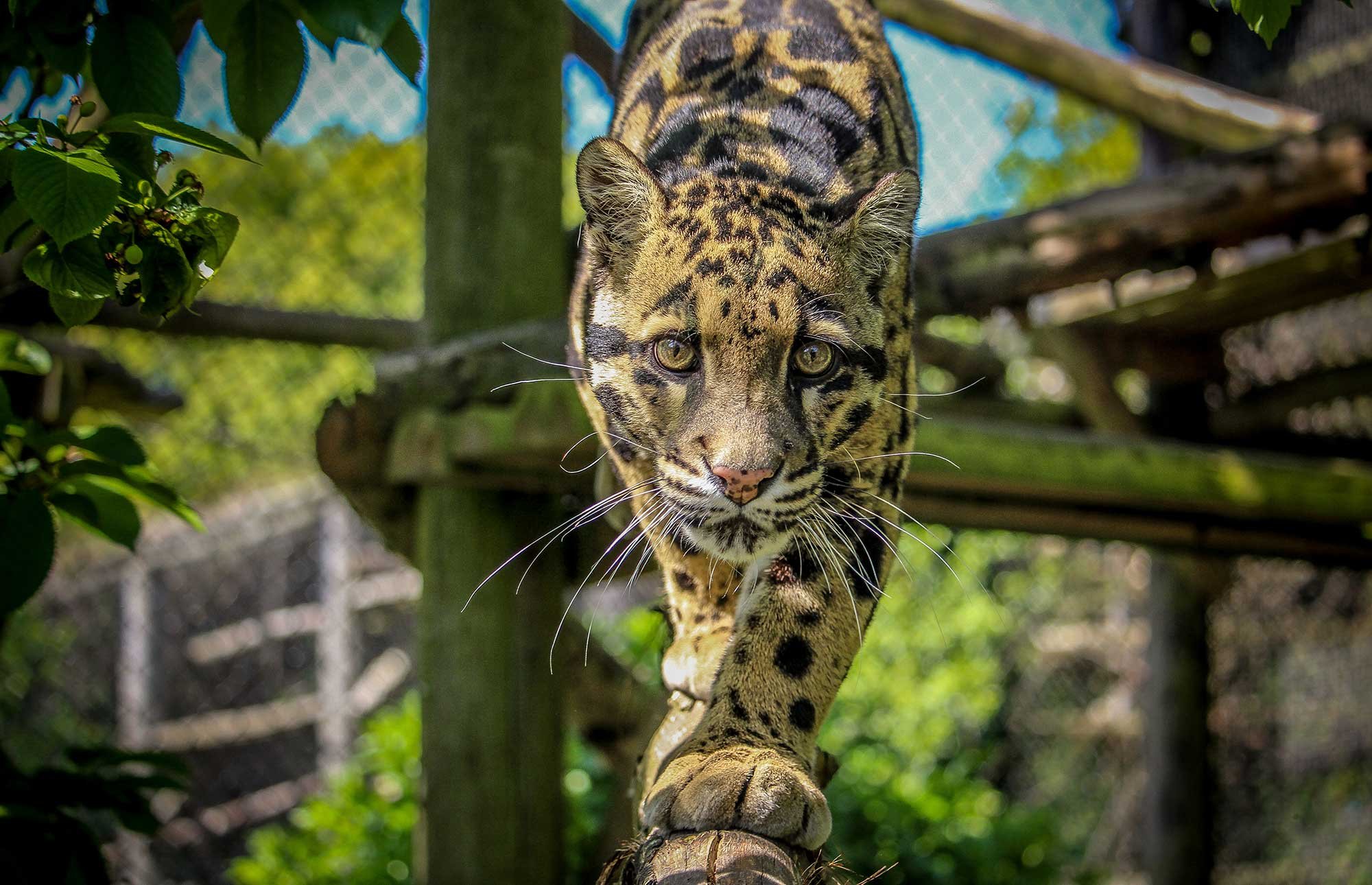 His home is situated opposite Arina the Amur tiger and he lives next to his much small neighbour Aranya. They are housed separately but sometimes the keepers will do enclosure swaps so they can experience new smells.
The best time to see Tai Wada is from 2:30pm onwards after his long lie in, as clouded leopards are crepuscular, meaning they are active at dawn and dusk.
Unfortunately 'cloudies' are listed as vulnerable due to unsustainable palm oil production and other agricultural activities resulting in severe habitat loss and illegal hunting. They get caught in traps designed for other animals.
Spreading awareness of this species does so much more than people realise - showing off the great Tai Wada provides the species with a face, one people remember when they are doing their food shop. Everything we do has an impact, for every one species we protect a thousand more will benefit, as each species has a role to play in their ecosystem.
We hope you'll join us for International Clouded Leopard Day on 4th August 2019. Take park in fun activities and find out all about these shy and secretive cats and how you can help protect them in the wild.
All funds raised will go to The Aspinall Foundation's conservation programme in Taiwan aiming to release clouded leopards back to protected areas of their natural habitat.