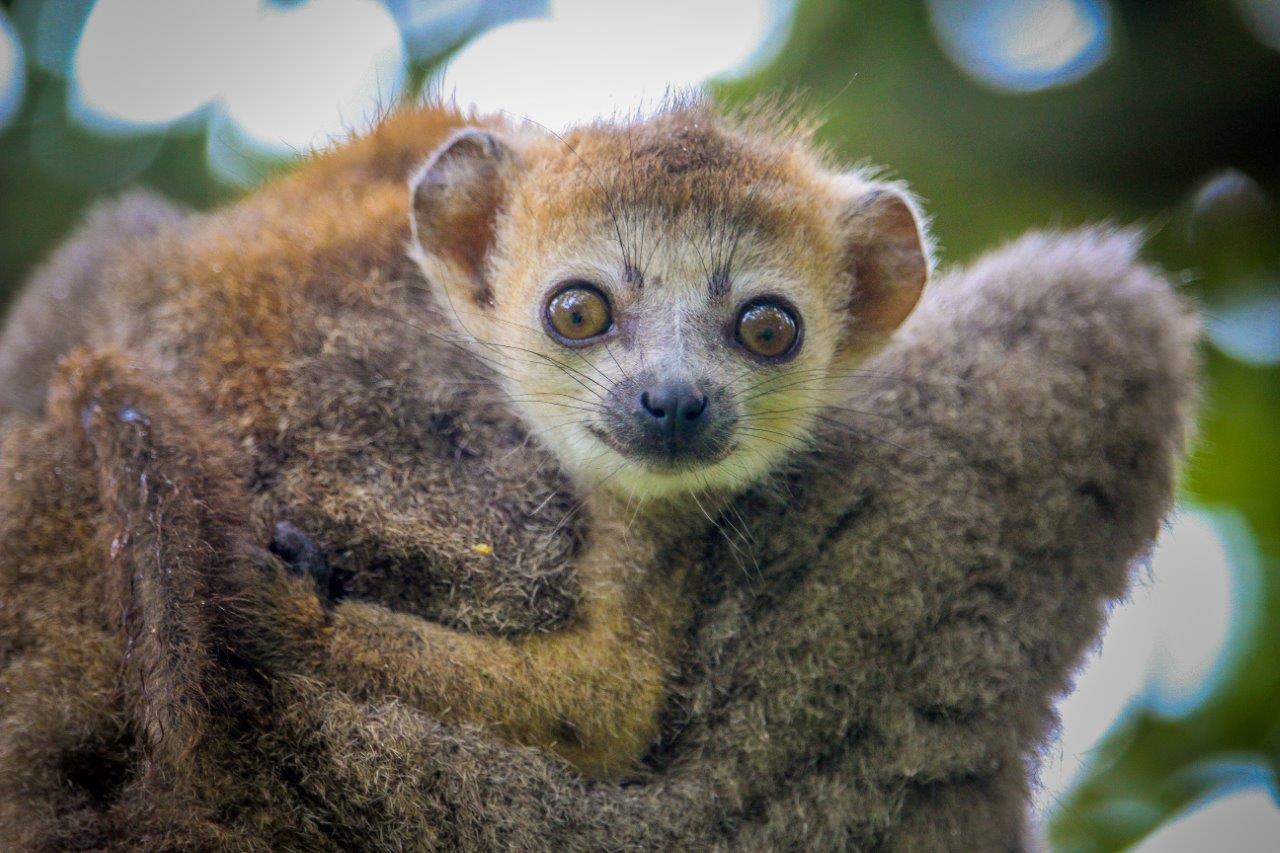 To celebrate the launch of the Kids Go Free promotion throughout September, Howletts Wild Animal Park near Canterbury, are offering visitors and supporters the chance to name the latest addition to the crowned lemur family.
Born in July to parents Epi and King, the cute youngster is already venturing out into his new surroundings, whilst clinging tightly to his mother.
Matt Ford, Animal Manager said: 'We are all so pleased with this lovely addition to our crowned lemur family. He is already getting adventurous but Mum, Epi, doesn't let him out of her sight for long. The whole lemur family seem to be very taken with their latest member and are often spotted giving him lots of attention.'
Whilst the primate team have had a few suggestions for a suitable name, they are yet to decide and are seeking the help of the park's social media followers to help them choose.
Matt added: 'With the launch of our Kids Go Free Offer, we thought it would be really nice for our visitors and followers to help us choose a suitable name, so we have picked three and now we just need you to 'vote' for your favourite.'
The three names are: Soa, which is Madagascan for beautiful. Hazo, meaning tree and Radama, a great king from Madagascan history. The names will be posted on the Howletts Facebook page on Sunday 2nd September 2018 and votes will be cast using the Like, Love and Wow emojis.
Adrian Harland, Animal Director commented: 'If you can't decide which name suits him best, please take advantage of our Kids Go Free offer and see the little lemur for yourselves before choosing, whilst enjoying a family day out for less throughout September.'
The popular Kids Go Free offer is available from Saturday 1st September to Sunday 30th September 2018.