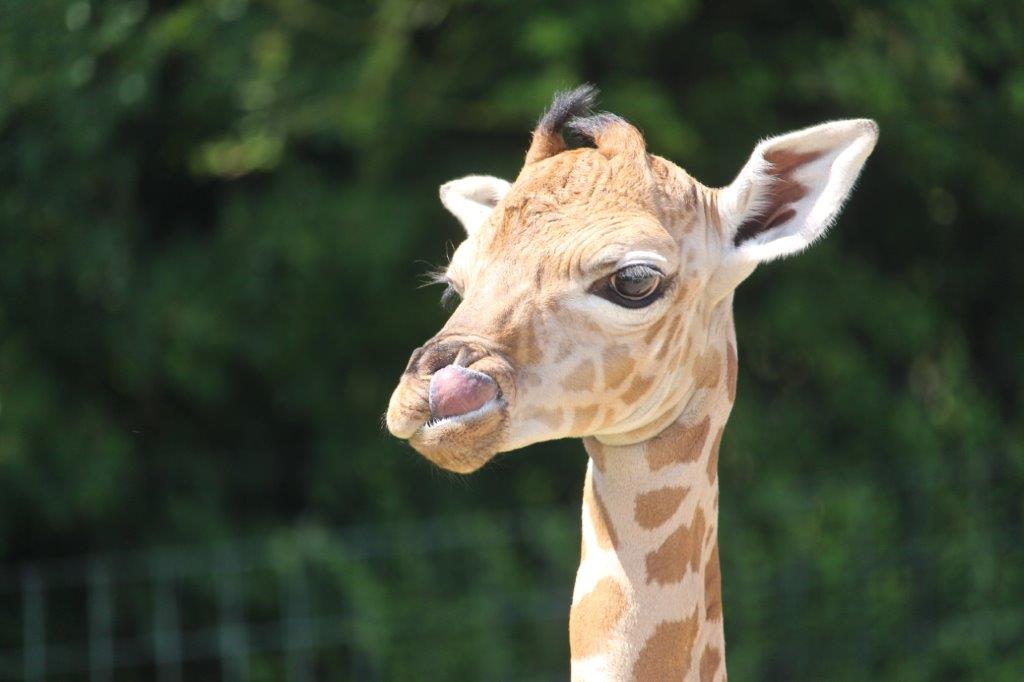 Port Lympne Hotel & Reserve are saddened to announce the death of their male giraffe calf. He had been unwell for 4 days, was unsteady on his feet and had fallen several times.
Whilst undertaking diagnostics and treatment, an accident occurred causing him to break his leg. Unfortunately, this was a complicated fracture that could not be fixed. Expert vets made the sad decision to euthanise him.
Born in June, the male giraffe was the first of two calves to be born this year at the Reserve. The births of both the male and female calves were streamed live on both The Aspinall Foundation's YouTube channel and the Reserve's Facebook page, as viewers around the world tuned in to welcome the new arrivals to the giraffe herd.
The Reserve, known for its breeding successes with a variety of critically endangered species including Rothschild giraffe, had recently encouraged supporters to suggest African names for the calves, whilst donating valuable funds to expand the indoor giraffe areas to help house the growing herd.
Simon Jeffery, Animal Director said: 'The expert keepers, who worked so closely with the giraffe herd are absolutely devastated, as we are sure our supporters and visitors will be.'