We are sad to announce that we are concerned about our giraffe calves. The older calf who is a boy has a gastrointestinal infection. He remains bright and well but is being given medication daily. Our younger calf, a girl, has been spending more time sleeping than we would like. She also has had problems with her left hind leg since birth. Today (22nd June 2018) we separated her from her mother Luna for a short time in order to take blood and other samples from her.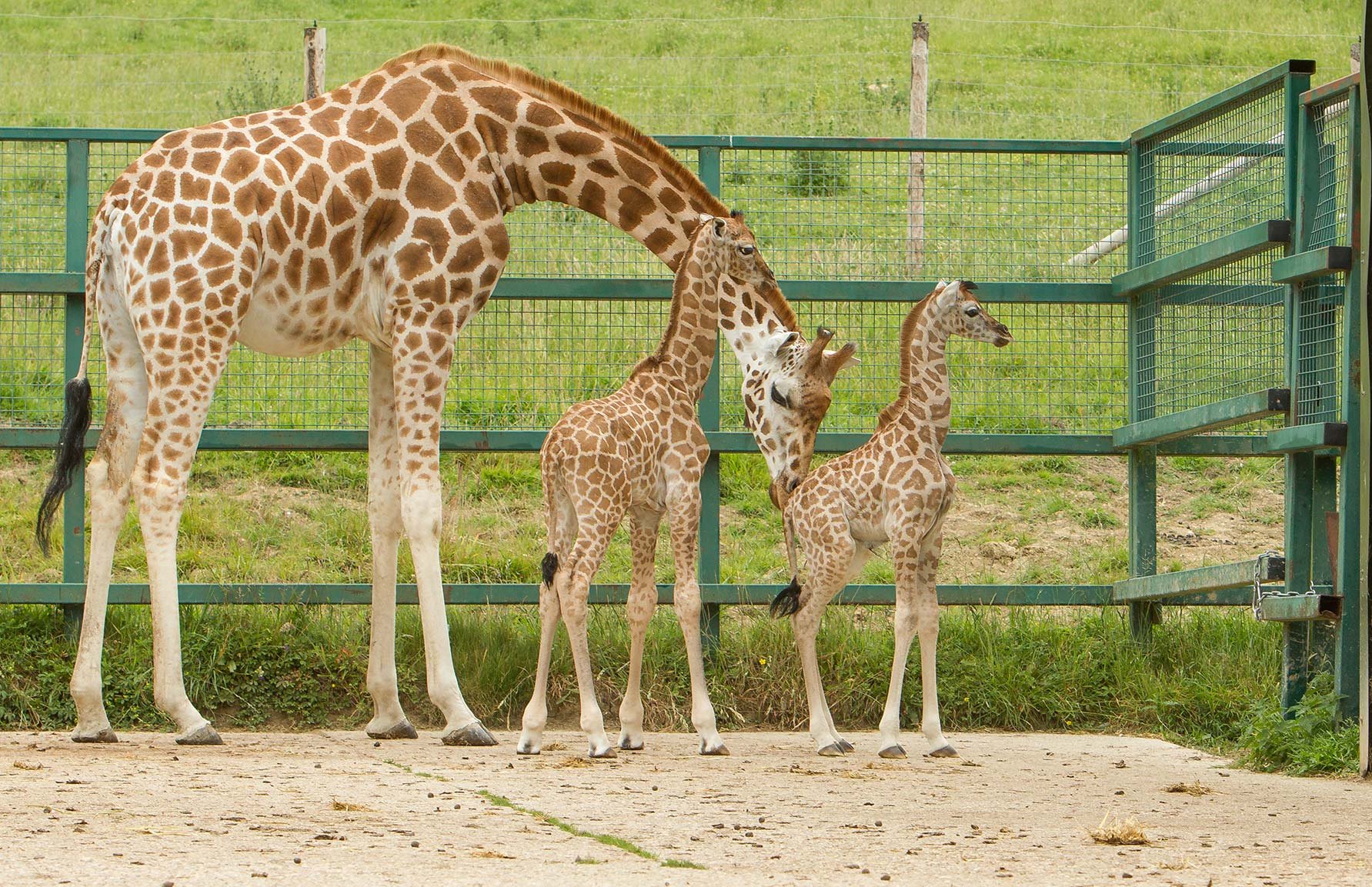 We monitor these animals closely day and night, as we have done since they were born. Our keeping and veterinary teams are working closely together to ensure we do everything we can for these calves. We will keep you updated with their progress.
We would like to thank you all for your continued support and interest in our giraffe calves since we broadcast their live births. We plan to go live again for a few hours each day next week from Monday, times to be confirmed. We have also had some technical issues with a power outing yesterday, which is why the camera is not currently live.
Keep posted for an update early next week.