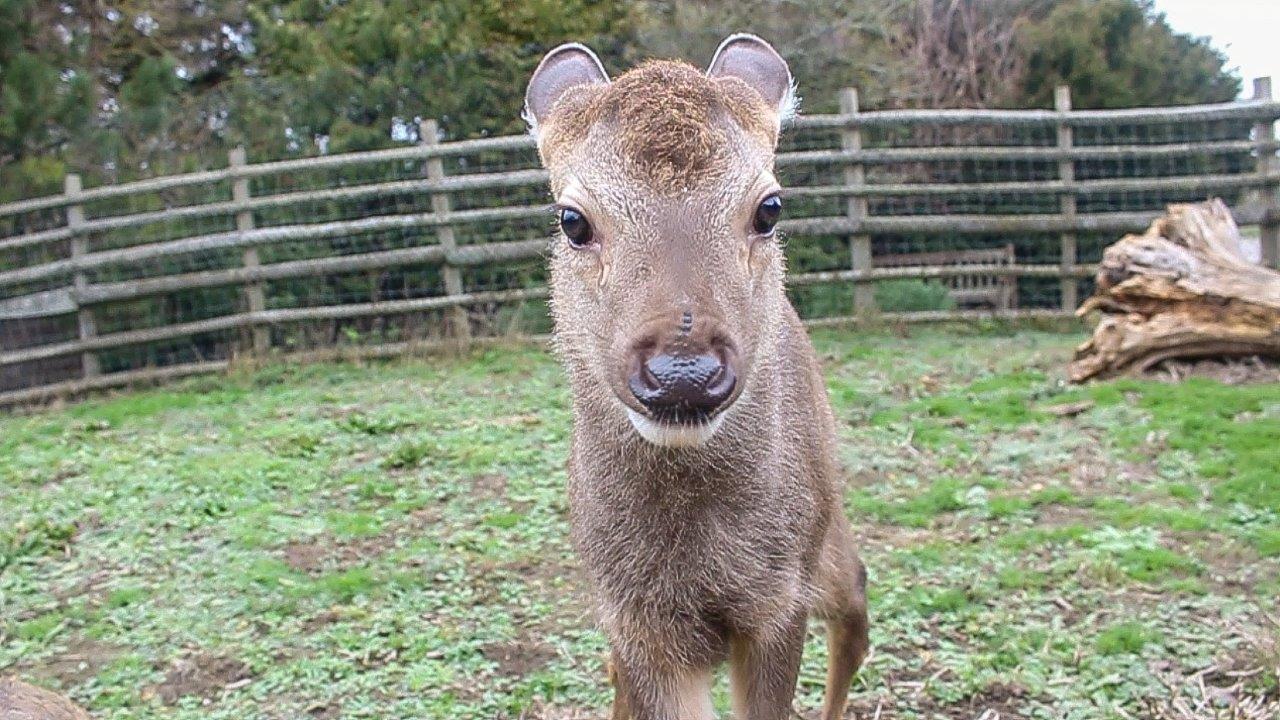 Hoofstock Keepers at Port Lympne Hotel & Reserve, Kent's largest wild animal park, have been hand raising a sambar fawn after it was discovered unattended by its mother, on the Reserve's Asian Experience, in the depths of winter.
Born on 3rd December 2018, the team made the decision to intervene and started giving the tiny fawn round the clock care, to ensure its survival.
Simon Jeffery, Animal Director said: 'We're delighted with this lovely little fawn's progress. Even though she didn't have the best start in life, she's responded well to us and now loves nothing more than charging around and playing – she's full of beans and quite a handful!'
The popular visitor attraction, near Ashford, is home to a herd of 11 sambar, which can be seen by visitors from the safari trucks, as they journey through the Reserve's Asian Experience.
Sambar deer are the most widespread deer in Asia. They can be found in India, Sri Lanka, Nepal and throughout southern China, as well as on the islands of Java, Sumatra and Borneo and the mainland of Thailand and Cambodia.
They are the largest of the oriental deer and adult males can weigh up to 320 kilograms, or 50 stone. However, the diminutive fawn at Port Lympne is currently 18 kilograms, or just over 2 stone.
Simon added: 'Although she's still fairly small, she absolutely loves her food! She's still on milk for most feeds, but has started becoming more interested in solids, so it won't be long before she's able to really boss us around.'
Visitors to the Reserve will be able to spot the fawn as she explores her paddocks opposite the spectacled bear habitat.