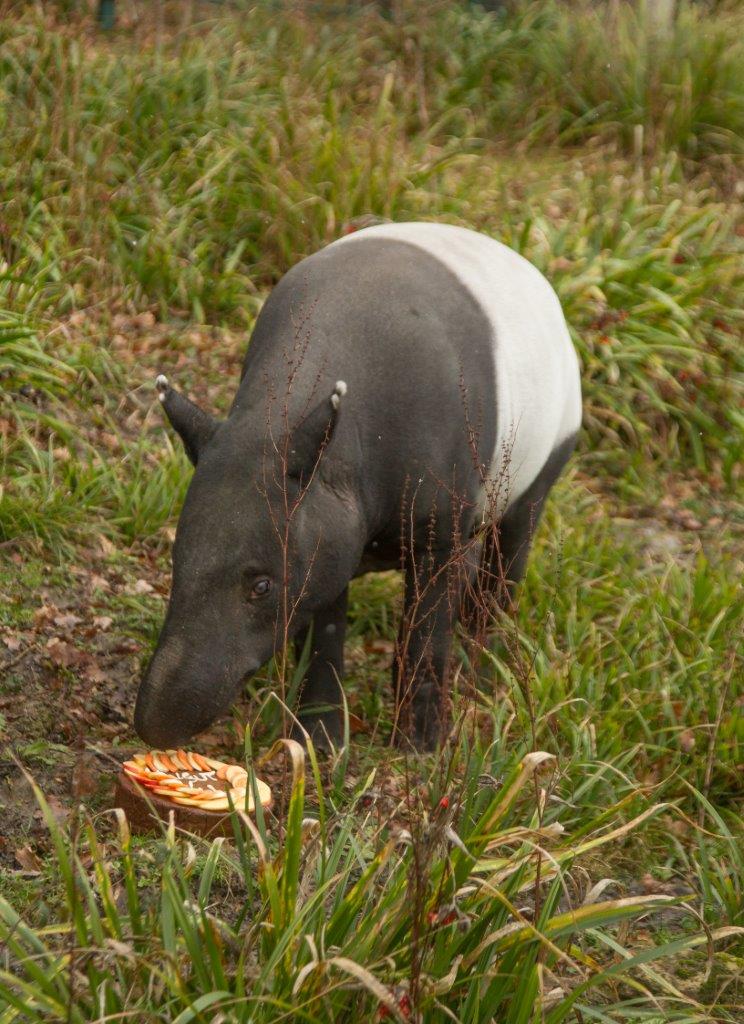 Hoofstock keepers at Port Lympne Hotel & Reserve, Kent's largest wild animal park, are helping a very special Malayan tapir celebrate a milestone birthday.

Simon Jeffery, Animal Director said: 'We'll be celebrating Kingut's 41st birthday in style! Not only will he be spoilt with plenty of back scratches and attention from his dedicated keepers, but we've also made him a tapir friendly cake packed full of his favourite treats, including carrots, apples, bananas and raisins.'

Kingut was born on 29th January 1978 at Ragunan Zoo in Jakarta and was transferred to Port Lympne from sister park, Howletts, near Canterbury, in 2008. A firm favourite with visitors to the Reserve and the dedicated team, Kingut is renowned for enjoying attention.

Joel Bunce, Head of Hoofstock Section said: 'Kingut is a really lovely boy. He's got a great character. He loves it when we make a fuss of him and even though he's in his forties, he's still active, although it does take him a little while to get going in the mornings these days.'

Malayan tapirs are the largest of the five species of tapir, as well as the only species of tapir found in Asia. They are recognisable by their distinctive black and white markings, which act as camouflage in the rainforests. In the wild, Malayan tapirs are classified as endangered. Destruction of their natural habitat to make way for palm oil plantations, alongside hunting, has had a major effect on their numbers.