Rhino keeper, Claire, has been giving us an insight into what it's like to work with the critically endangered black rhinos housed at Port Lympne Hotel & Reserve.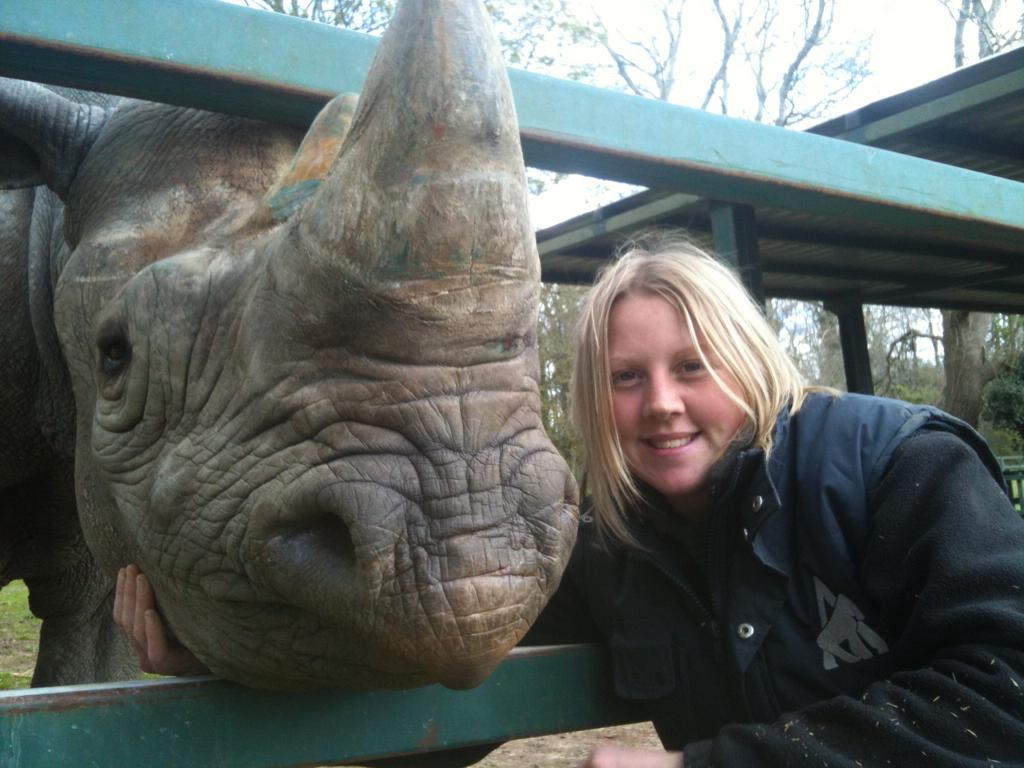 How long have you been working at Port Lympne Reserve?
I started working at Port Lympne in 2008, so just over 11 years now.
Can you give us a typical example of your day?
I normally get in to work at around 7.30am and check, feed and clean the wallabies in Wallaby Walkthrough, before our Head of Section gives the teams their areas to work on for the day.
We have 13 black rhinos at Port Lympne so, once we know which area we are working on , we check the rhinos on that section, give them their breakfast (usually browse, pellets and veg) give them any meds if necessary and then get to work cleaning. I also weigh all the rhinos on a weekly basis so that we can monitor them.
We have different routines for Summer and Winter, so my summer routine is cleaning paddocks, bedrooms, yards and water troughs, weighing out leftover Lucerne and making sure the rhinos have plenty of fresh Lucerne, plus cutting fresh browse for the rhinos.
In the Winter, we put the rhinos out in the paddocks while we muck out and prepare their bedrooms for the evening. Then we cut plenty of browse, prepare and give feeds and bring the rhinos in before it gets dark.
What's the least favourite part of your day?
I don't have a least favourite part of my day, but the worst season is winter, when it's cold, windy and wet – it's never fun working outside in those conditions!
Do you have a favourite animal and why?
It would have to be one of our female rhinos, Arusha. She's an absolute beauty, closely followed by her daughter, Nyasa.
What's your favourite cheese?
All of them! I'm a cheese fanatic. If I had to choose it would be an extra mature cheddar.