Small Carnivore Keeper, Helen Blyth, has been giving us an insight into the daily life of a carnivore keeper at Port Lympne Reserve.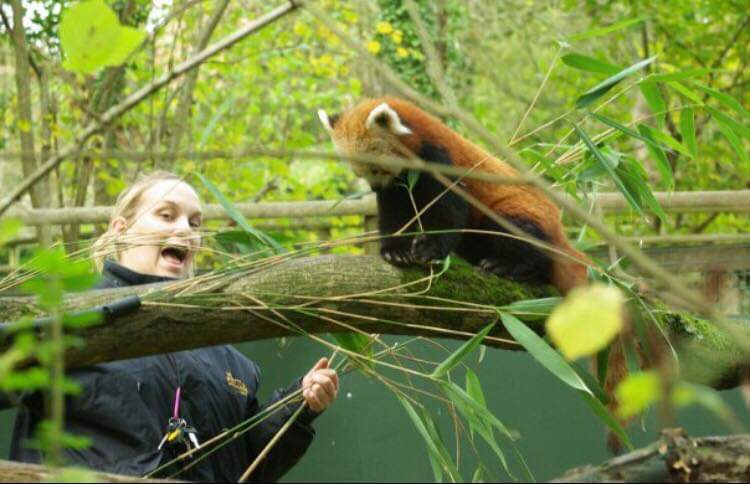 How long have you been working at Port Lympne Reserve?
I've been at Port Lympne for 12 years this month!
Can you give us a typical example of your day?
A typical day would be starting at 8am, we check any open topped enclosures & electric fences. Most of the small carnivores get a small feed in the morning so we will prep that then it's off to clean! We check all enclosures for poop and any food remains. We also clean out any sheds which may need doing. In the afternoon, one person will prep & feed all the animals on the section whilst the other members will get on with maintenance jobs such as grass cutting, replacing enclosure branches/shelves etc.
What's the least favourite part of your day?
I don't really have a least favourite part of the day! But being a carnivore section means we have to prepare meat for all the animals, so this can get pretty mucky sometimes!
Do you have a favourite animal and why?
My favourite animal is the clouded leopard because they have the most stunning coat patterns and the most beautiful long tail. They are generally quite a shy species but they are awesome to work with.
What's your favourite cheese?
Hmmm cheese??? I love most kinds of cheese. But if I had to pick one I'd probably go with cheddar because it can pretty much go with or on anything!!