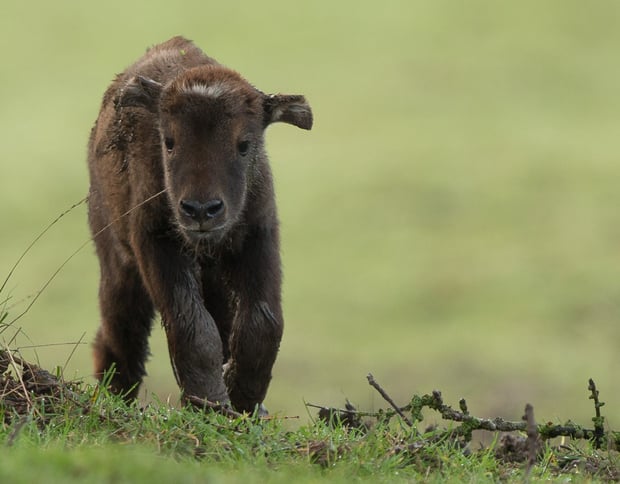 Keepers at Port Lympne Hotel & Reserve are celebrating, as they welcome the arrival of an adorable baby Mishmi takin.
The cute addition to the takin herd, was born in the early hours of Saturday morning, on The Asian Experience, at the popular visitor attraction near Ashford in Kent.
Simon Jeffery, Animal Director said: 'We're absolutely delighted to welcome this lovely addition to our takin herd. The Mishmi takin have been with us for just over a year, so we're especially pleased that they have settled in so well.'
Mishmi takin are a subspecies of the goat antelope family, found in Myanmar and India. Female takin give birth to a single calf, after a gestation period of seven to eight months.
Joel Bunce, Head of Hoofstock added: 'This little chap is doing really well and is already confident and strong. In the wild, calves would be following their mother over mountainous rough terrain, just three days after birth. They're very tough animals!'
https://www.youtube.com/watch?v=UO4SODKQzcI
Visitors to Port Lympne this February half term, will be able to see the calf with the takin herd on the Asian Experience, part of the safari journey included in the price of a day ticket.
In other news, the Reserve has announced that from Saturday 10th to Sunday 18th February, visitors can take part in the 'Golden Gorilla' competition, to win a private Ranger's tour every day.