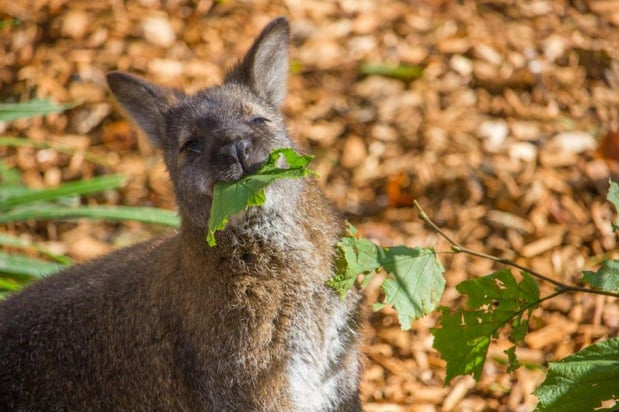 Coming soon to Port Lympne Hotel & Reserve is a brand new animal enclosure, where visitors will be able to walk amongst red necked wallabies!
The new walkthrough enclosure will become home to six red necked wallabies and it is hoped that it won't be long before the Reserve can start a new breeding programme with them.
In 2017 the Reserve welcomed their first red necked wallabies, Winnie and Roo. They have settled in well and have become firm favourites with visitors.
Red necked wallabies have greyish brown fur and as their name suggests, red patched on their shoulders. They stand on their powerful hind legs and support themselves with their strong, black -tipped, silvery grey tail. Their ears, feet and muzzle also have black tips. They are not terratiorial and do mot make dens, but during the day they enjoy lying under cover in thick vegetation.