Port Lympne Hotel & Reserve are celebrating the birth of three lion cubs, the first to be born at the popular wild animal park in over 10 years.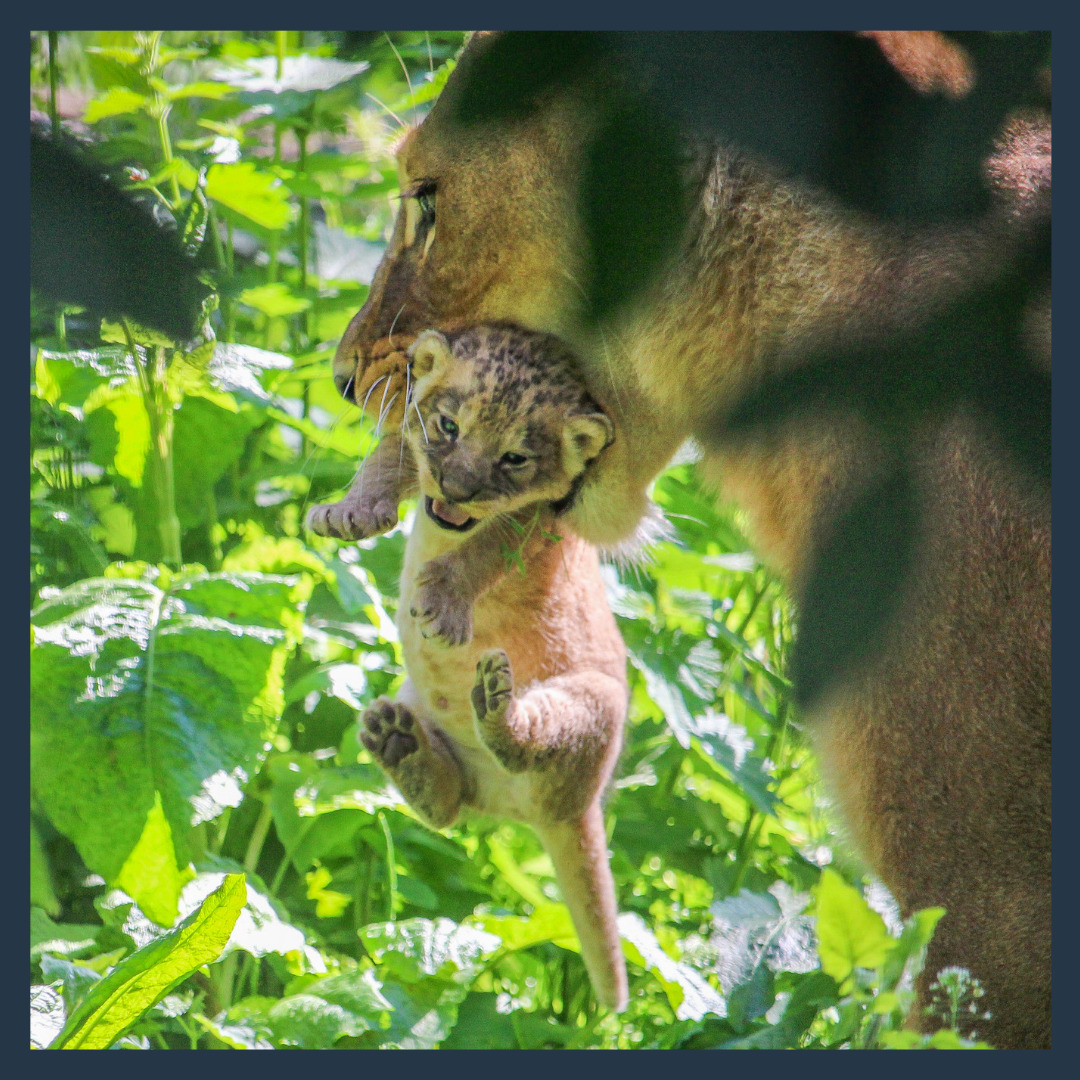 The Reserve, renowned for its conservation work with animals both in the UK and overseas, have announced that the cubs were born in the early hours of Monday 13th May, to first time parents, Adras an impressive male and Oudrika, his female companion.

Animal Manager and Head of Big Cat Section, Richard Barnes said: 'We are absolutely delighted to see how well Oudrika and Adras are coping as first-time parents. Oudrika is proving to be an excellent mother and is taking great care of the little ones. It is still very early days, but it looks as though things are going extremely well.'

Images released by the wild animal park, show the proud lioness gently carrying one of her cubs in her mouth, as she parades the little one to her mate. Surprised guests staying at the luxurious Lion Lodges were also treated to a prime viewing, as Oudrika then proceeded to clean the cub directly in front of the large picture window at the premium lodge.

Richard added: 'Lionesses nurse their cubs in a den and will occasionally bring them out one at a time to show their mate. Oudrika is clearly proud of her achievement and we are looking forward to seeing the cubs venture out for themselves within the next few weeks.'

Port Lympne Hotel & Reserve's latest luxury accommodation, Lion Lodge, opened in February 2019.
A first of its kind worldwide, guests have the incredible opportunity to immerse themselves in the lives of the Reserve's lions, sleeping within the vicinity of their magnificent, natural enclosure.
Featuring expansive picture windows in both the master bedroom and the open plan living area, guests staying at the Reserve's luxurious Lion Lodge from July onwards will be treated to prime viewing opportunities of the proud parents and the cubs, as they romp around their 1.2acre habitat.