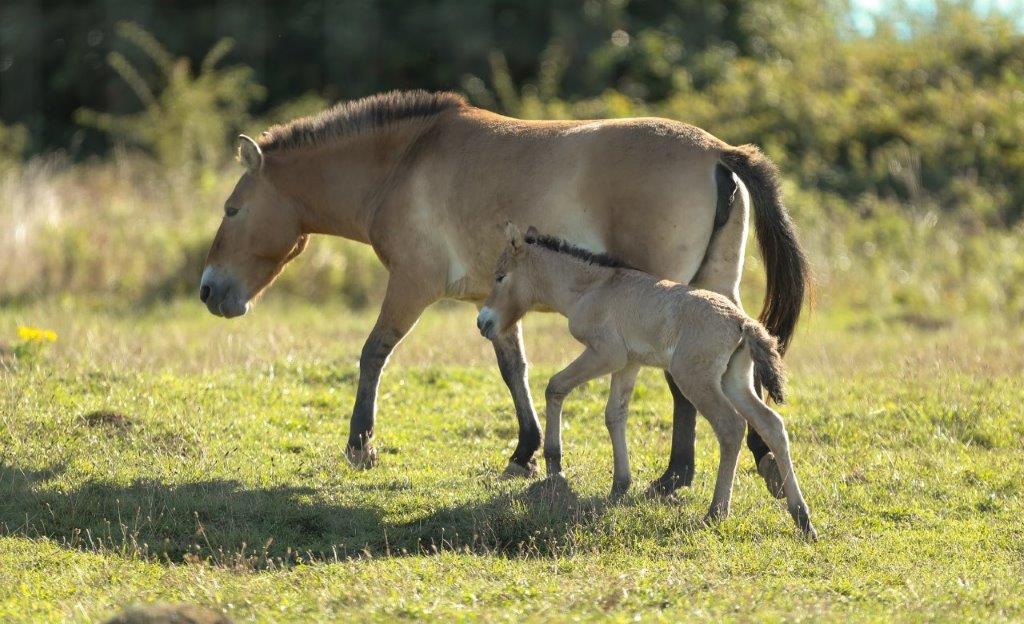 Keepers at Port Lympne Hotel & Reserve, are celebrating the arrival of an endangered Przewalski foal, born to parents, Naim and Tergaan, on 20th September 2018.

Joel Bunce, Head of Hoofstock Section said: 'We're delighted to welcome this little female to our herd of Przewalski horses. She will help ensure the survival of the species, which was once wiped out completely. We have previously returned these horses to the wild in China and Mongolia and we are looking into returning more of these wonderful animals to their native habitat in the near future.'

Native to Mongolia, the Przewalski horse was declared extinct in the wild in the 1970's. Through one of the most successful cooperative breeding programmes ever run, the species was successfully bred in captivity and protected.

After positive reintroductions to the wild the horses were classed by the IUCN as critically endangered, before their status was revised to endangered in 2011.

Joel added: 'This little foal is doing really well and it's lovely to watch her finding her feet and becoming bolder on a daily basis, although she doesn't leave her mother's side for too long.'

Visitors to the reserve, near Ashford will be able to see the foal and the herd of wild horses on the Asian Experience, from the free safari trucks as they travel through the South American, Asian and African Experiences.

In other news, the popular attraction near Ashford has announced the return of their popular Kids Go Free offer. From Saturday 13th to Sunday 28th October 2018.