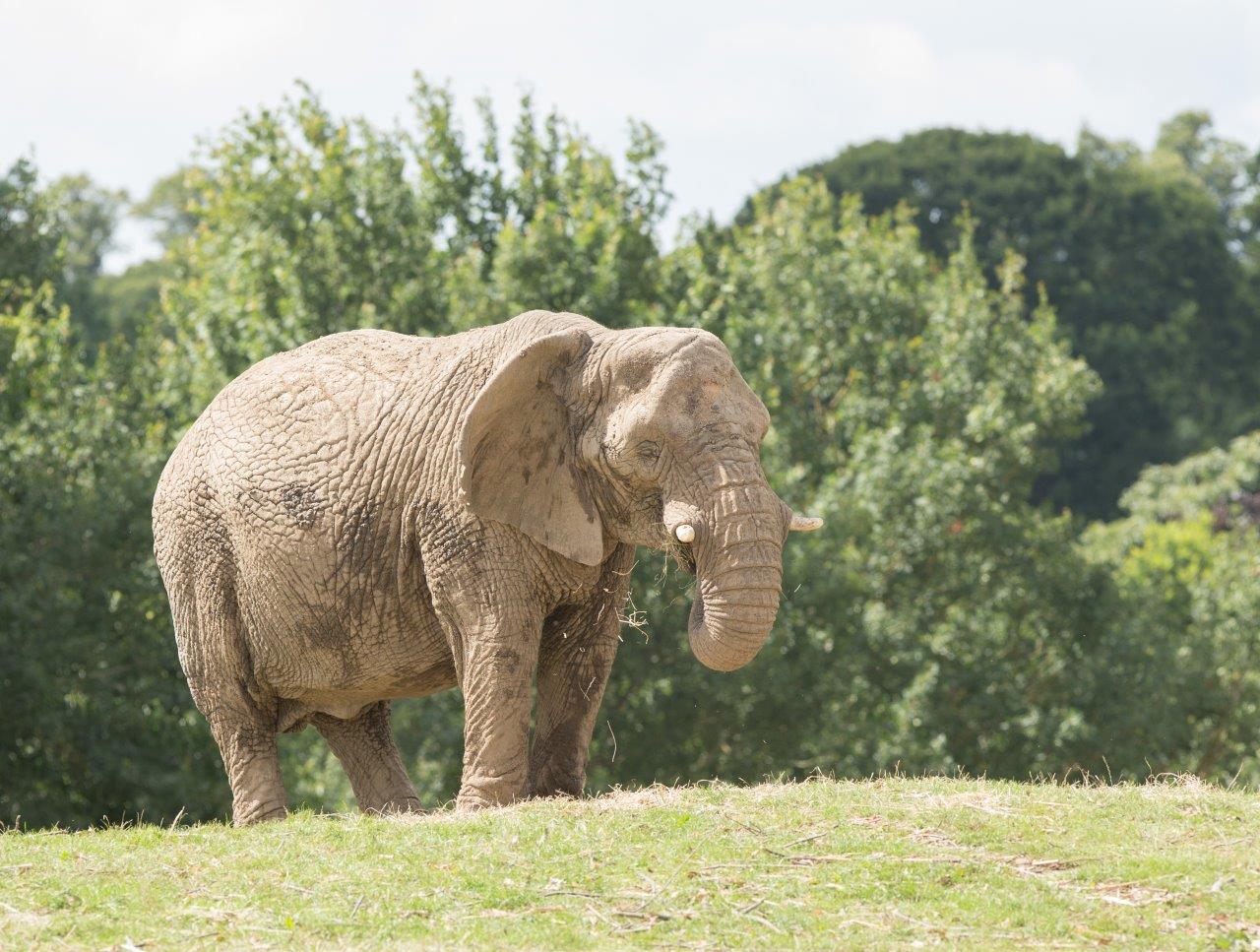 Howletts Wild Animal Park are saddened to announce the death of Shibi, a 42 year old female African elephant, due to suspected heart failure.
Shibi, or 'Auntie Shibi' as she was affectionately known by her dedicated keepers was a big character, much loved by not only the elephant herd and the team but also by all the visitors who had the opportunity to photograph and meet her.
Shibi had a very curious nature which meant she was often the first to come over and investigate a photographer and because of this, the team have an abundance of images, documenting her life at Howletts.
Born in Africa in 1976, Shibi arrived at Howletts Wild Animal Park in 1980, as part of a breeding programme. Although she never had calves of her own she was an incredibly important elephant within the herd at Howletts, acting as mediator and peacekeeper if there were any bickers between the younger members of the herd and as an Auntie or allomother to the matriarch, Masa's calves – particularly Impi and Etana.
Masa and Shibi shared an incredible bond which is very unusual in two completely unrelated elephants. The team will be monitoring Masa closely over the coming weeks along with the rest of the herd.
Shibi was always very fond of her food and in her final moments, keepers were with her, reassuring her and offering her bananas, which she just had the energy to eat.
We are sure our visitors and supporters will be as saddened by this news as we are.