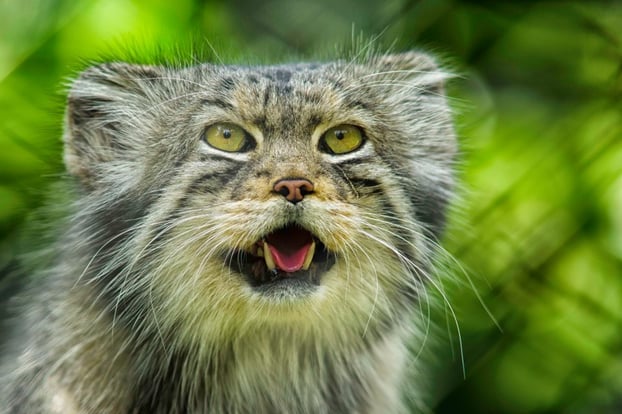 Howletts Wild Animal Park are saddened to announce the death of one of the park's most popular Pallas cats, Temuchin, due advanced renal failure.
Temuchin, or Little Man, as he was affectionately called by his dedicated keepers, was a small cat with a big personality. Over the years he became a firm favourite with both visitors and staff who spent time with him.
The team will miss him hugely but have fond memories of Little Man taking a cheeky swipe at their legs or trying (but often failing) to figure out how to use any number of enrichment items the team gave him.
Temuchin was born at Howletts Wild Animal Park and lived with his partner Nuruu and their three offspring – who certainly kept him on his toes right up until his final days.
We will all miss Temuchin, as we're sure our visitors and supporters will too.