The Aspinall Foundation, a world leading conservation charity, headed by dedicated conservationist, Damian Aspinall, has partnered with Grumeti Fund and the Tanzanian government to repopulate a vast area of the Serengeti with critically endangered black rhino.

The initiative will see between twelve and seventeen black rhino – from wild animal parks around the world, released in the wild in a vast but heavily protected ecosystem, in order to introduce a viable population of the magnificent animals, to an area where they have been virtually wiped out.

Zambezi, a 17yr old black rhino who was born and raised at The Aspinall Foundation's Kent based wild animal parks, will embark on a journey of over 4.5K miles by air, lasting approximately 17 hours, in an Antonov 74 from Lydd airport in Kent to Grumeti at the end of June. He will be accompanied by one of his dedicated keepers and a specialised vet.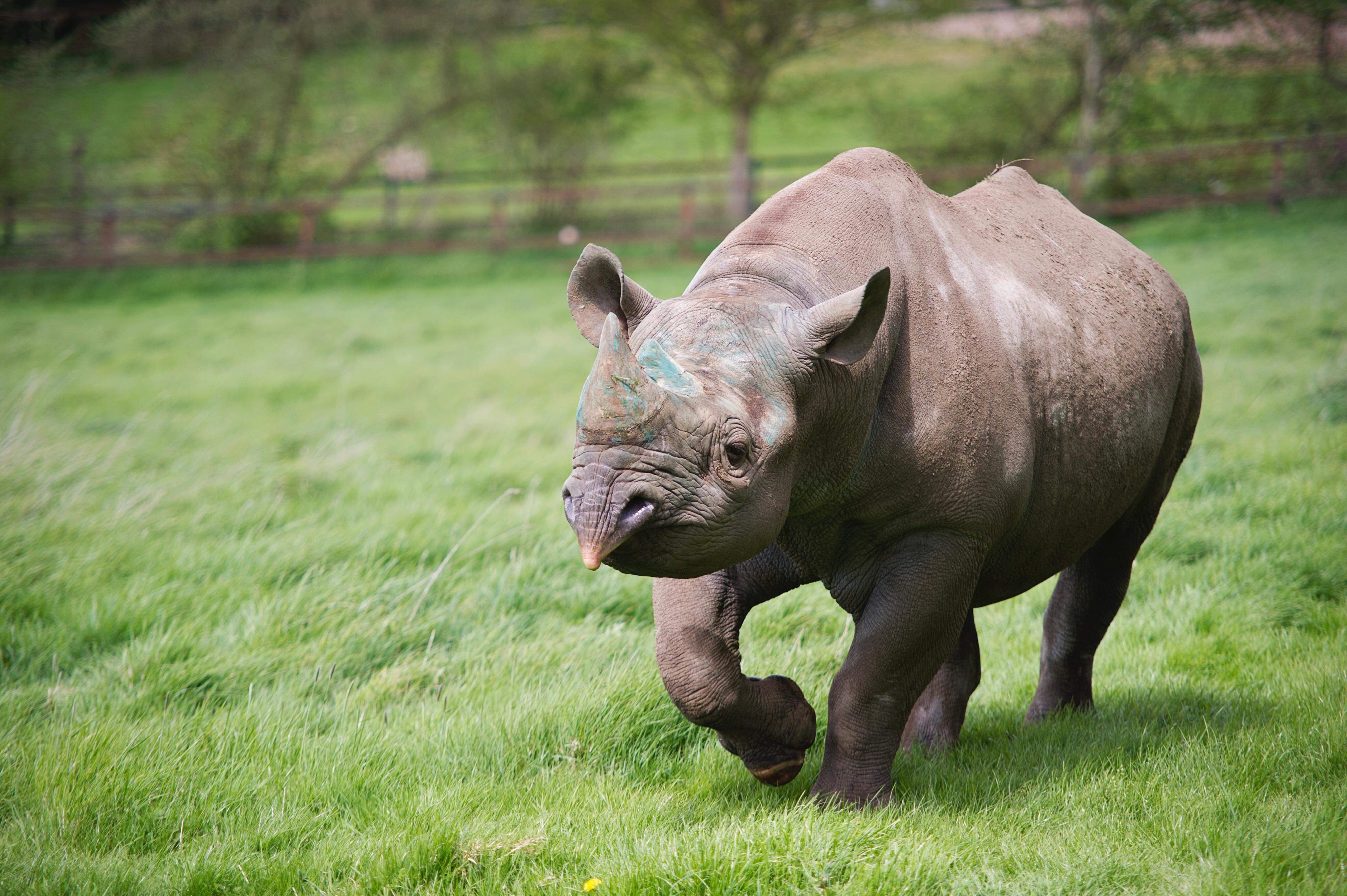 Damian Aspinall, Chairman of The Aspinall Foundation said: 'This is another huge step in the unique ambitions and work of our Foundation. We have always been passionately committed to restocking natural habitats with species driven to the brink of extinction and have already successfully reintroduced eight black rhinos to protected reserves in Africa. We're thrilled to be working with the Tanzanian government and Grumeti Fund on this remarkable project.'

As the journey to the wild draws closer, Zambezi will embark on a programme with his dedicated keepers to prepare him for the relocation. The programme has already included a summer spent on the Reserve's 100acre African Experience, where Zambezi mixed with giraffe, zebra, ostrich and wildebeest. Now, the expert team will concentrate on adapting the 1.25tonne rhino to a new diet consisting of browse, whilst he becomes accustomed to his travel crate.
At Port Lympne and Howletts, the Foundation's Kent based wild animal parks, Zambezi has been a very successful father, siring three calves and it is hoped, that once he has settled at the Serengeti's Grumeti Reserve, he will hit it off with the females, along with Eric – a male black rhino, from San Diego Zoo, who is already in residence.

Once at Grumeti Fund's reserve, Zambezi will spend time adjusting to his new life under the watchful eyes of his UK keeper and the resident team, as he learns to adjust to the climate and become a fully wild rhino.

Grant Burden, Head of Special Projects at Grumeti Fund commented:' Rhino populations have crashed before in Africa, but they've survived and recovered, because of people who do something about the problem. With the support of the Tanzanian government, we are confident we can do it again in the Serengeti.'

The Aspinall Foundation are no strangers to introducing captive born animals, including black rhino, to protected areas of their natural habitat in order to boost dwindling wild populations. The charity has introduced 8 black rhinos to Tanzania, 26 gorillas to their flagship project spanning 1M acres in Africa, European bison to reserves in Spain and Romania and primates to protected forests in Java.

Damian Aspinall added: 'The Aspinall Foundation's Back To The Wild initiative is unique. We believe it involves the most ambitious and wide-ranging reintroductions of endangered species into the wild, ever undertaken, anywhere in the world. The collection of captive animals in the 21st century can only ever be justified by the true conservation aims of returning, wherever possible, animals born in captivity to their native habitats in the wild. This return has to be accompanied by a sizeable measure of protection from human encroachment and by suitable and sustainable breeding programmes in the wild – this is where the incredible work of Grumeti Fund comes in.'

The Aspinall Foundation has been looking after Eastern black rhino at its Kent wild animal parks for 41 years. Due to the success of their breeding programme, the Foundation has celebrated 41 black rhino births during that time. The black rhino, born at the parks, have gone on to other wild animal parks as part of breeding programmes, eight have been returned to protected areas of their natural habitat, whilst 17 are in residence at the Kent based wildlife parks, Howletts and Port Lympne.

For further information and to keep up to date with Zambezi's journey, read blogs from the team working with Zambezi at Port Lympne and to donate to The Aspinall Foundation, please visit www.aspinallfoundation.org/zambezi