Spring is the perfect time for a wedding: it's the start of the warm weather, so many beautiful flowers are blooming and the days are getting longer. But everyone knows that wedding planning usually has to be finalised months in advance, which can make it hard to imagine what you're going to want at that point in time.
If you're currently choosing the theme, style and details of your nuptials, our wedding coordination team have picked out some of the key spring wedding trends to inspire you!
Style notes...
Hot off the trail of Meghan Markle's beautiful Givenchy dress, long sleeved gowns are set to feature heavily in spring-time weddings. The weather is still crisp, so the sleeves allow you to avoid having to wear a coat. There's still the option to have elements of exposure with a backless design or Bardot-style neckline.
For the men in your bridal party, forego a traditional suit in black or grey and opt for a royal blue. A splash of colour can add a subtle, sophisticated twist to the groom's attire, without looking too outlandish.
Venues, themes and colour schemes...
For the venue, more and more couples are looking to strip back some of the grandeur and have the focus more on the ceremony and guests. For the quirky and free-spirited, a marquee can offer a blank canvas with the option to have outdoor moments, or opt for a converted barn or traditional mansion, where you can add your own personal touches to the decorations.
A rustic theme is a beautiful way to incorporate the nature of spring into your wedding style. Bring the outdoors inside, whether it's through woodland elements like wildflowers and twigs in your bouquet, or you could use bare branches draped with fairy lights as table centrepieces.
One of the most prevailing spring wedding trends has to be a pastel colour scheme. Nothing says springtime more than blush pinks, soft lilacs and daffodil yellow. A subtle pastel theme is simple, modern and fresh; everything from the cake and tableware to the flower arrangements and decorations can feature a watercolour rainbow of hues.
Food for thought...
One thing you'll be seeing at weddings everywhere this spring are food stations. Regardless of your theme or styling, there'll be a food station to suit everyone! It's a fun and user-friendly way to keep everyone fed - from fish and chips or gourmet burgers to a classic ice cream van, simply pick your favourite!
A hand-painted wedding cake is an emerging trend, bound to make an impact at your reception. From flowers to illustrations, you can incorporate beautiful designs that add a unique twist to a traditional tiered cake.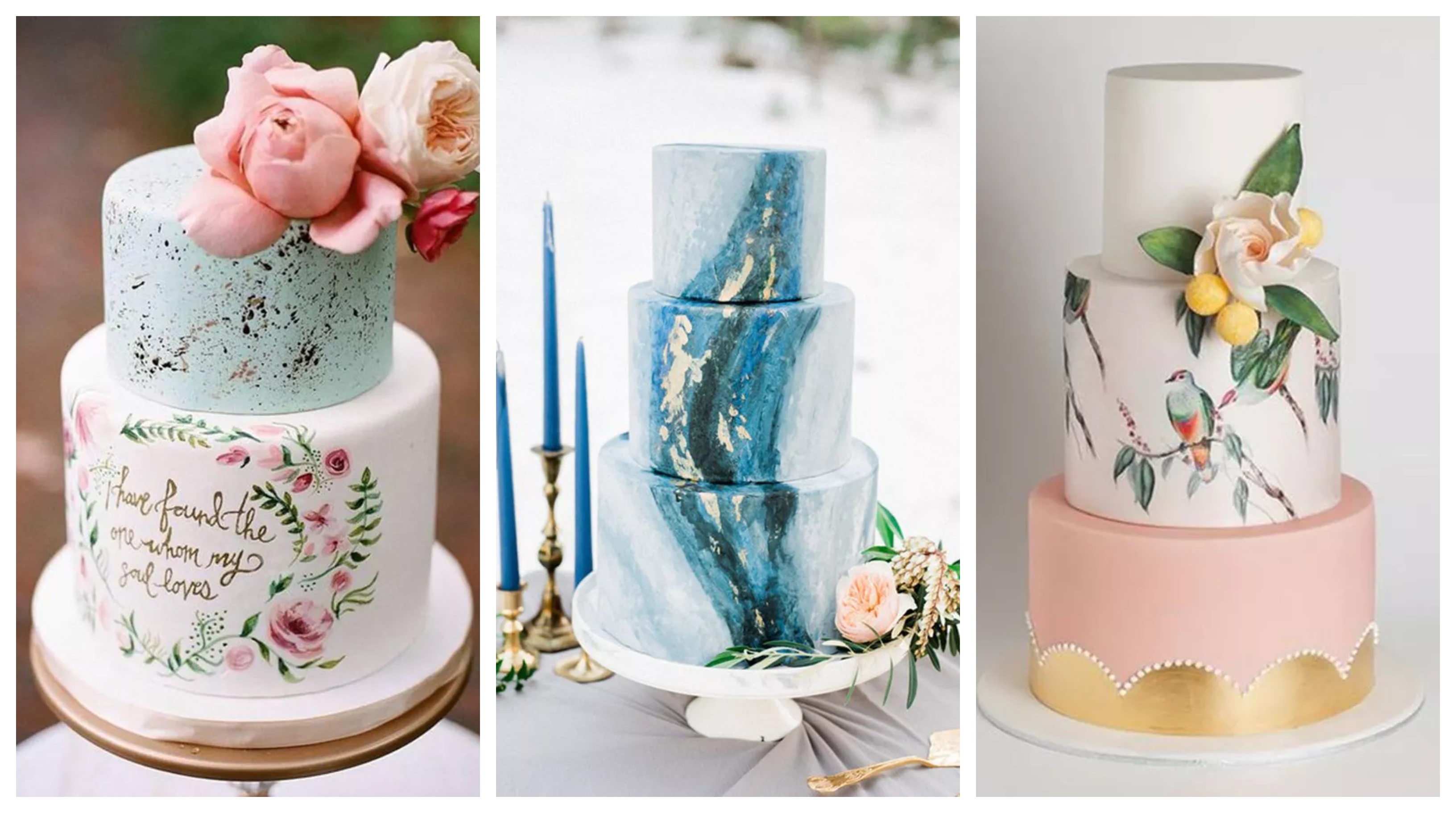 Jenna Henderson, Cake Ink, Kristen Joy Photography