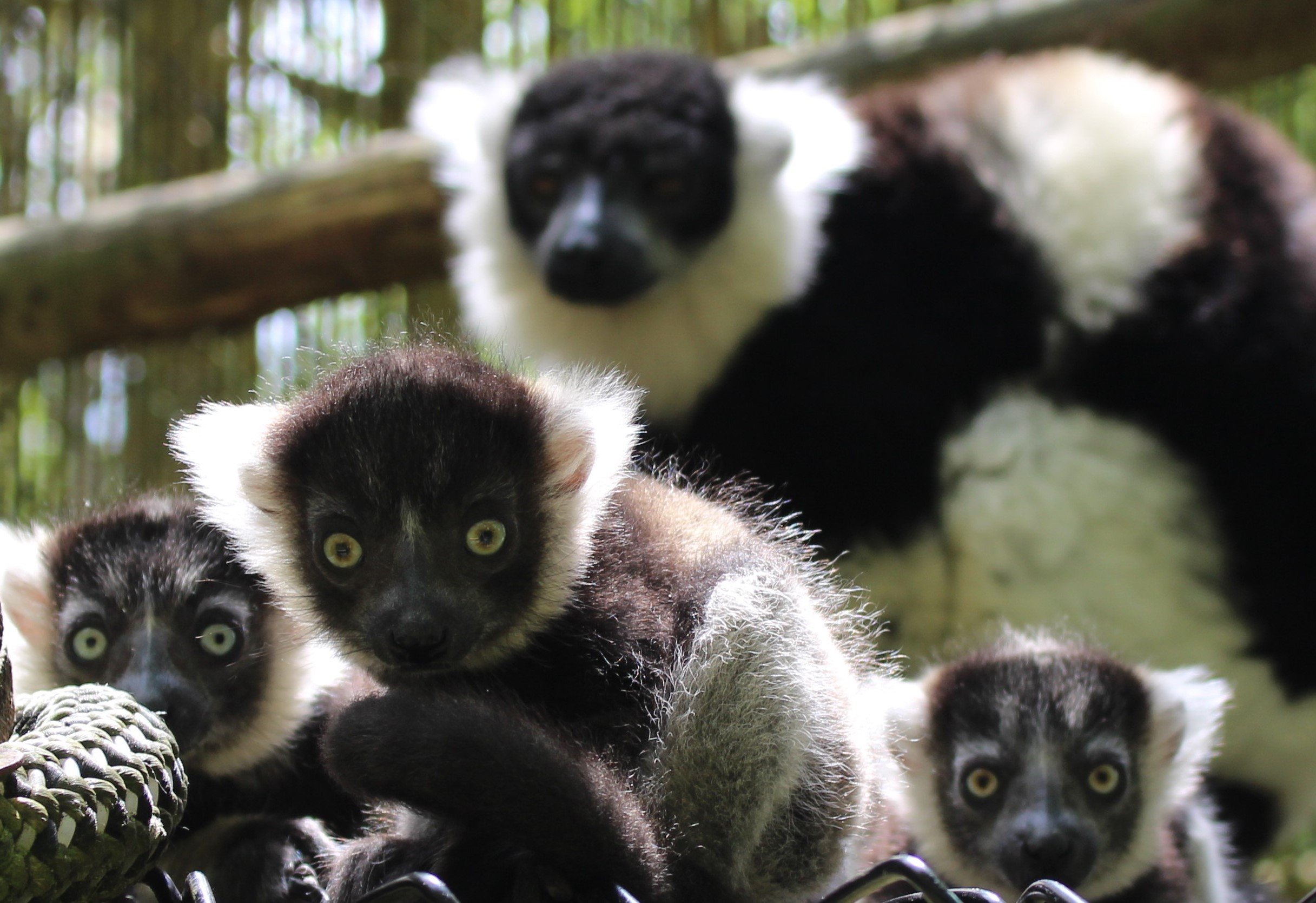 Port Lympne Hotel & Reserve has cause to celebrate with the welcome addition of three healthy black and white ruffed lemurs, girls Bellatrix and Narcissa and Lucius, a boy.

The triplets have already ventured out into the Kent sunshine with Mum, Margo, where one of the dedicated primate keepers was able to take a candid shot of the family's first outing.

Jamie Robertson, Head of Primate Section, said: 'Narcissa is the first to try everything and explore her surroundings. Lucius is usually on his own, away from his annoying sisters, minding his own business and the smallest, Bellatrix, is always getting up to mischief.'
Black and white ruffed lemurs give birth in nests made from twigs and leaves high above the ground. At just four months of age, the young are as active as adults.
These infant primates will grow up to be one of the largest members of the Lemuridae family. Their soft fur will become luxuriant white and black and they will be able to leap significant distances with great accuracy.
Visitors to Port Lympne Hotel & Reserve will be able to see the black and white ruffed lemur triplets along with more than 90 other species.