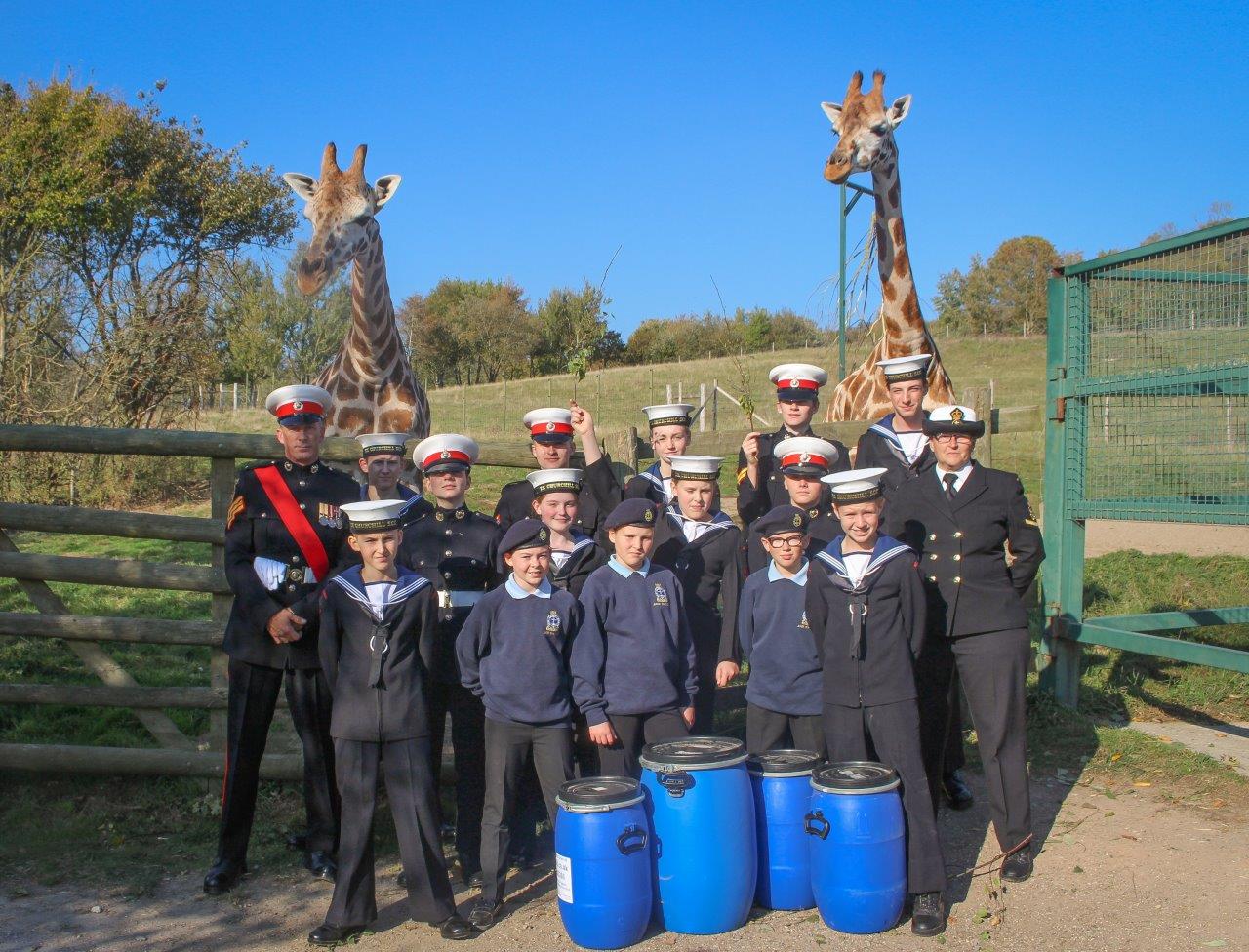 On Sunday 21st October, volunteers from T.S. Churchill Ashford Sea and Marine cadets enjoyed a close encounter with Port Lympne Hotel & Reserve's giraffe herd, to thank them for their valuable leaf picking skills throughout the summer months.
Carl Parker, Head of African Experience Section explained: 'The cadets have been absolutely brilliant and their incredible leaf picking skills this Summer mean that we now have over 30 barrels of leaves to feed the giraffes during the winter months.'
The nine strong giraffe herd at the popular visitor attraction have a natural diet which consists mainly of browse, or leaves. During the summer months the reserve relies on volunteers to pick leaves which are then compressed in airtight barrels for use as a natural feed supplement during the winter months.
As part of their day out at the popular visitor attraction, the cadets were able to enjoy a close encounter with the giraffes, including hand feeding some of the herd with pellets and browse.
Simon Jeffery, Animal Director commented: 'As a charity, we rely heavily on support from wonderful volunteers such as the cadets. By giving up their time to pack an impressive 30 barrels of leaves it means that we can continue to provide our giraffes with important, natural feed.'