Earlier this month saw a significant step forward in acknowledging the damage being done to all life on earth by the activities of humans. In the most comprehensive planetary health assessment ever performed, using data spanning five decades, hundreds of experts from 50 countries have compiled a report which concludes categorically that urgent action is required to prevent catastrophic damage.
Sir Robert Watson, one of the most influential environmental scientists in the world, and IBPES chair - the independent intergovernmental body that produced the report, stated: 'The health of ecosystems on which we and all other species depend is deteriorating more rapidly than ever. We are eroding the very foundations of our economies, livelihoods, food security, health and quality of life worldwide'.
Not only are hundreds of species going extinct every single day, but the rate of extinction is accelerating. No-one should fail to understand the unmistakable truth - we are in the midst of a global extinction crisis with consequences that extend to all living things, including mankind. We are no longer talking about a problem that may face future generations, but the threat of devastating impact on the younger generation of today.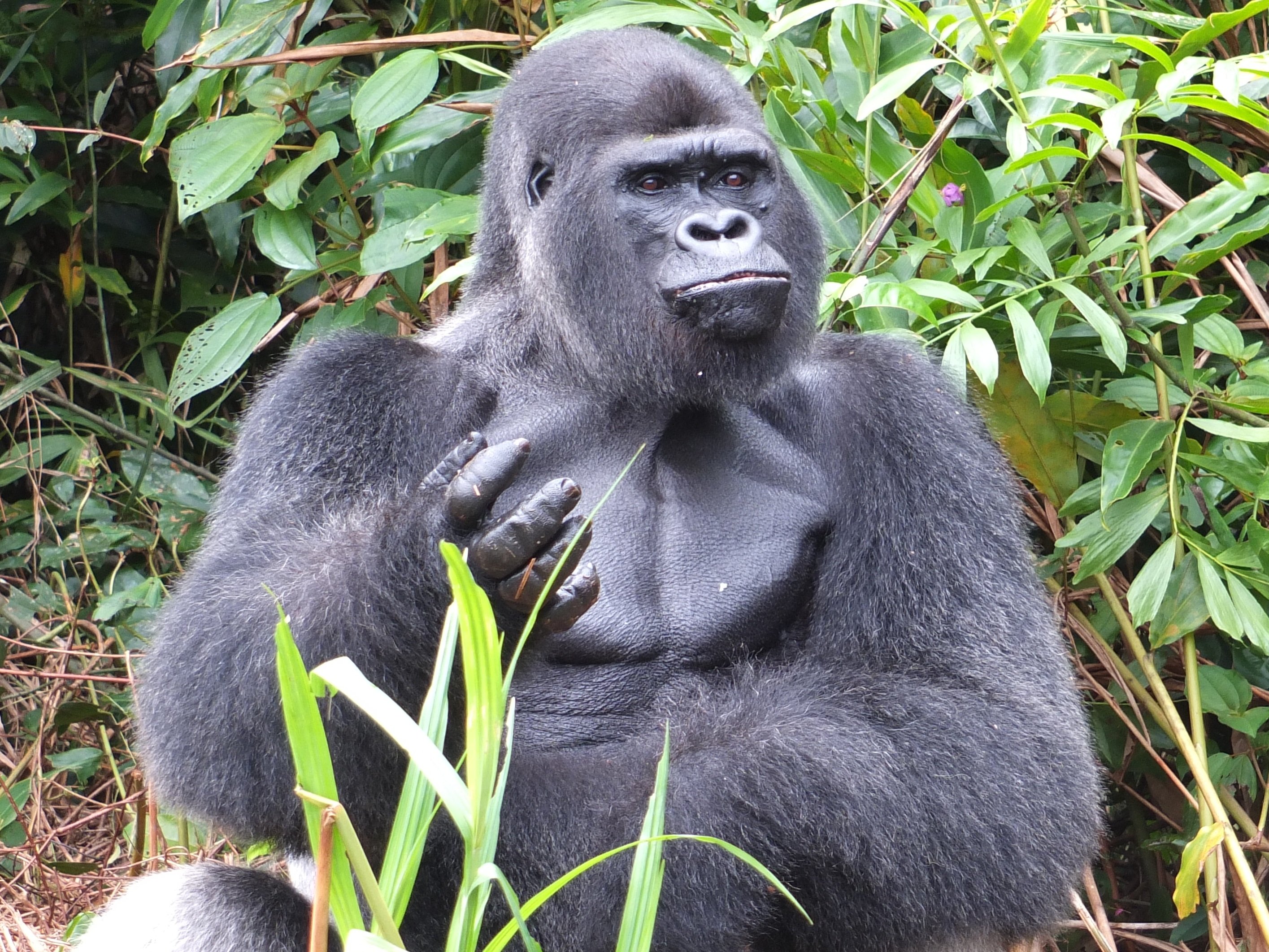 So what can be done…
Whilst it can be easy to be overwhelmed by the scale of the problem we believe it is essential to focus on the positive. Global awareness and a willingness to implement change are essential and there has never been a more important time to support organisations such as The Aspinall Foundation, in the fight to protect the precious ecosystems that create the essential balance to a healthy world.
Over 35 years our innovative and often ground-breaking projects have seen many successes, such as the creation of breeding groups of western lowland gorillas in an area of Africa where they had been hunted to extinction, and at our parks in Kent our unequalled captive breeding programmes. Our work in Congo, Gabon, Indonesia and Madagascar have become our main focus, whilst at the same time we have participated in others schemes around the globe, such as rhino reintroduction in Africa and bison in Romania.
Yet none of this work is easy or quick to achieve. The reintroduction of endangered species to viable self-sustaining numbers takes decades to achieve and requires constant monitoring and protection for long term survival. Significant hurdles have, and always will, arise.
Our commitment is clear but we cannot do it alone.
What can you do…
By supporting the work of The Aspinall Foundation you are helping us to achieve real conservation benefits for endangered species around the world. We need the regular commitment of supporters just like you.
We appreciate everyone who makes our work possible through donations, participating in our events and purchasing our animal adoptions. If you would like to see other ways to give please take a look at our website. There are many ways to support, such as leaving us a gift in your Will, or signing up to Give as You Live, where a donation is made when you shop online without it costing you a penny.
You can also help by raising awareness of our work with your family and friends, and perhaps they will join in to support us too! If you tell them about our website please mention how easily they can donate!
Taken in the context of the overall time span of this planet our species has accomplished much in a very short time, but the effects of our 'success' cannot be understated and must no longer be ignored. Humans are able to survive in environments all over the world, and our numbers have increased to a world population exceeding 7.71 billion and growing.
Given the immense impact we are having it is imperative we assume responsibility as caretakers for the only planet we live on, and that we remember we are only here because we share its precious resources with so many amazing and vulnerable species.