We have the perfect antidote to all the stress of lockdown, missing your loved ones and forgetting your mask 5 times a day – meet our adorable new arrival!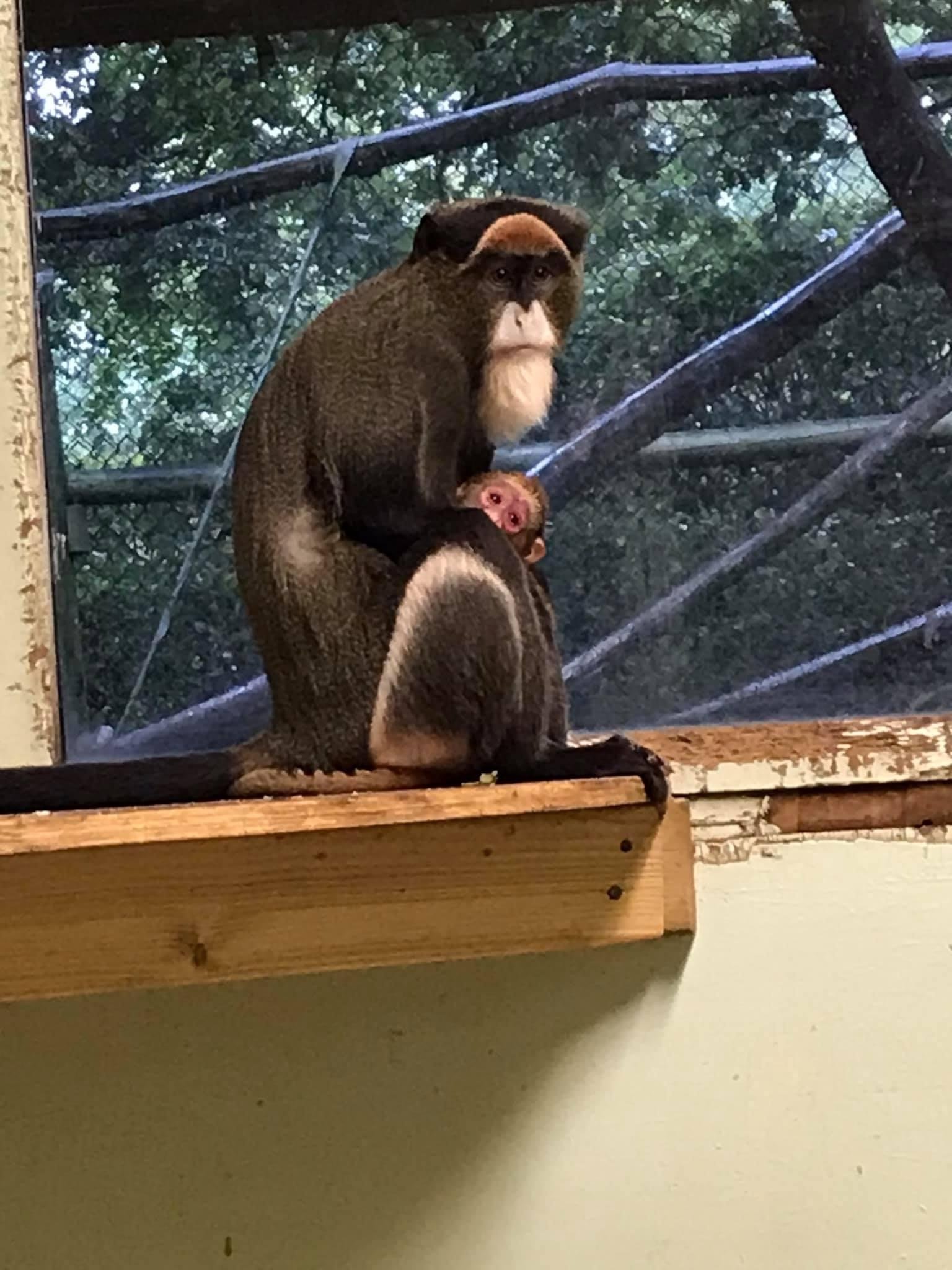 De brazza monkey Afia with her baby at approximately one hour old. Photo by Melissa Crouch
This tiny bundle of joy weighing just 300g, was born to de brazza monkey pair Afia and Funio, on 26th September 2020 at Howletts Wild Animal Park. The baby was born around 2:30pm, which is unusual for a day birth, but all went very well with no complications.
The baby, as yet unnamed, joins mum Afia, dad Funio and their previous offspring, Shango. Animal Manager, Matt Ford said "Baby is very strong and is already looking around, mum is very protective and keeps a firm hold of it when the keepers are around. Big brother, Shango, is very interested in it and likes to be close".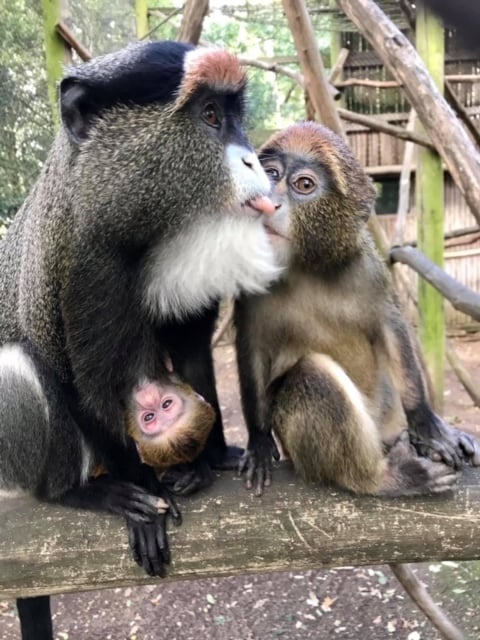 Mum, Afia with her baby at one week old alongside big brother Shango. Photo by Melissa Crouch.
One of the most distinctive looking African primates, De Brazza have an orange-red crescent shaped patch on their brow, they also have a white muzzle which extends into a long, white beard. Although they are classified as Least Concern by the IUCN, their population is in decline due to deforestation from agriculture and timber extraction as well as hunting for bushmeat.