Keepers at Port Lympne Hotel & Reserve have welcomed three adorable baby white belted ruffed lemurs born on the 26th March 2021.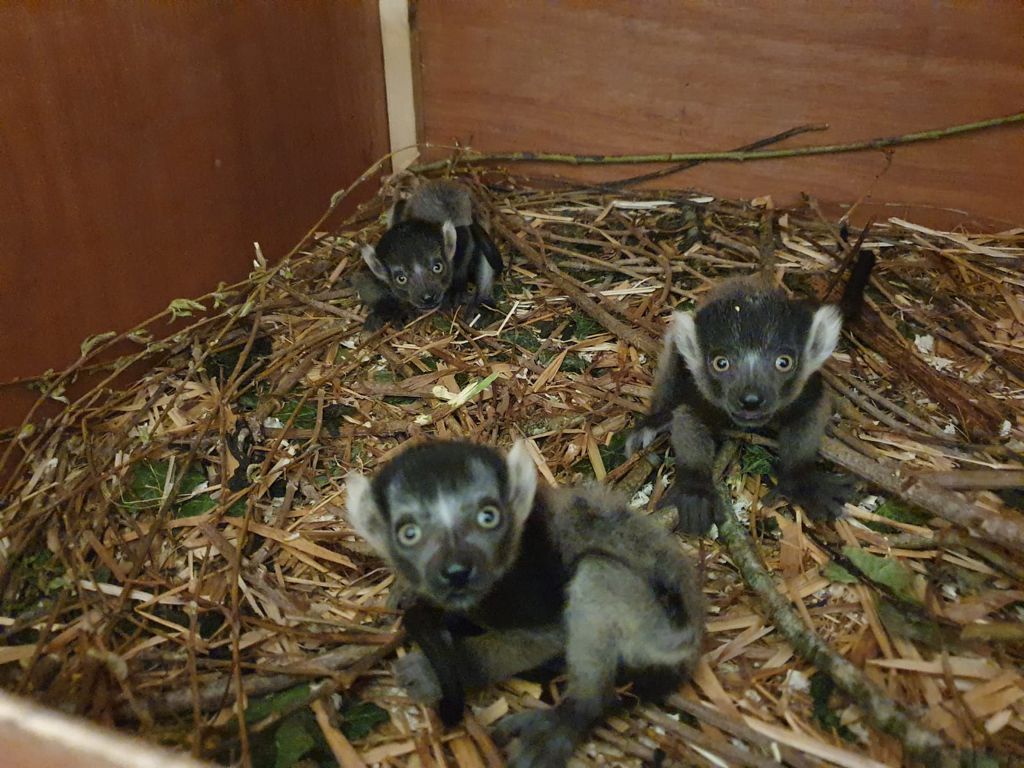 Head Primate Keeper, Jamie Robertson said "First time mum, Bellatrix was born here at port Lympne Reserve and is doing amazingly well. She started building a nest the day before she gave birth and has been a very attentive Mum. The two boys and a girl are very vocal and are developing very fast - it won't be long until they are out of the nest and causing lots of mischief!"
White belted ruffed lemurs are suitably named after their appearance, with a white band around their waist and white ruffs around their faces.
The white belted ruffed lemur is one of the world's most endangered primates and is found exclusively on the island of Madagascar. Due to habitat loss, these lemurs have faced an 80% reduction of their population in the last 21 years. With their population dramatically declining every year they are classed as critically endangered. These three as yet unnamed new arrivals are incredibly important in keeping the species from becoming extinct.
The Aspinall Foundation works with local communities in Madagascar to reforest and protect lemur habitats and has recently created six new community-managed conservation sites. Including our existing site established in 2012, these seven sites cover an enormous 37,363 hectares (roughly 10% of the total area of Kent!). As well as the lemur species which are the main focus of the project, these new areas support the long-term conservation of several of the most unique and threatened species of vertebrates in the world including big headed turtles, fish eagles and flying foxes.