The Aspinall Foundation are delighted to announce that a conservation history-making baby gorilla born at its groundbreaking reintroduction project in Gabon has been named Taàli - meaning 'hope' in Batéké.
The female baby western lowland gorilla, born in June in the Batéké Plateau National Park, Gabon, to mother Mayombe and father Djongo, was the first ever birth to captive-born gorillas in the wild.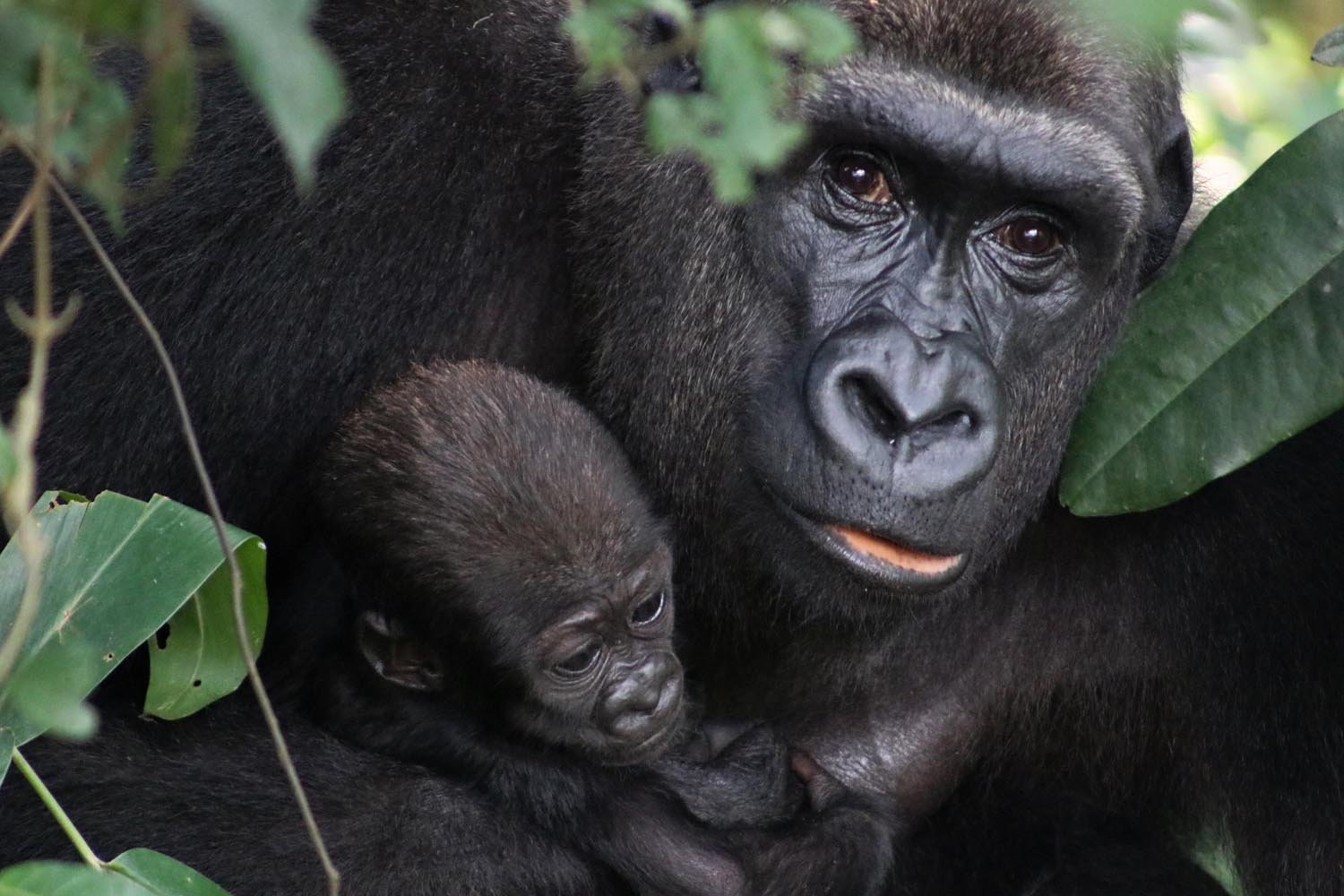 Mayombe holds baby Taàli close
Father Djongo was born at Port Lympne Reserve in Kent and repatriated to Gabon in 2013. Mother Mayombe was born at ZooParc de Beauval in Saint-Aignan, France, and repatriated to Gabon in 2019 through a collaboration between The Aspinall Foundation and Beauval.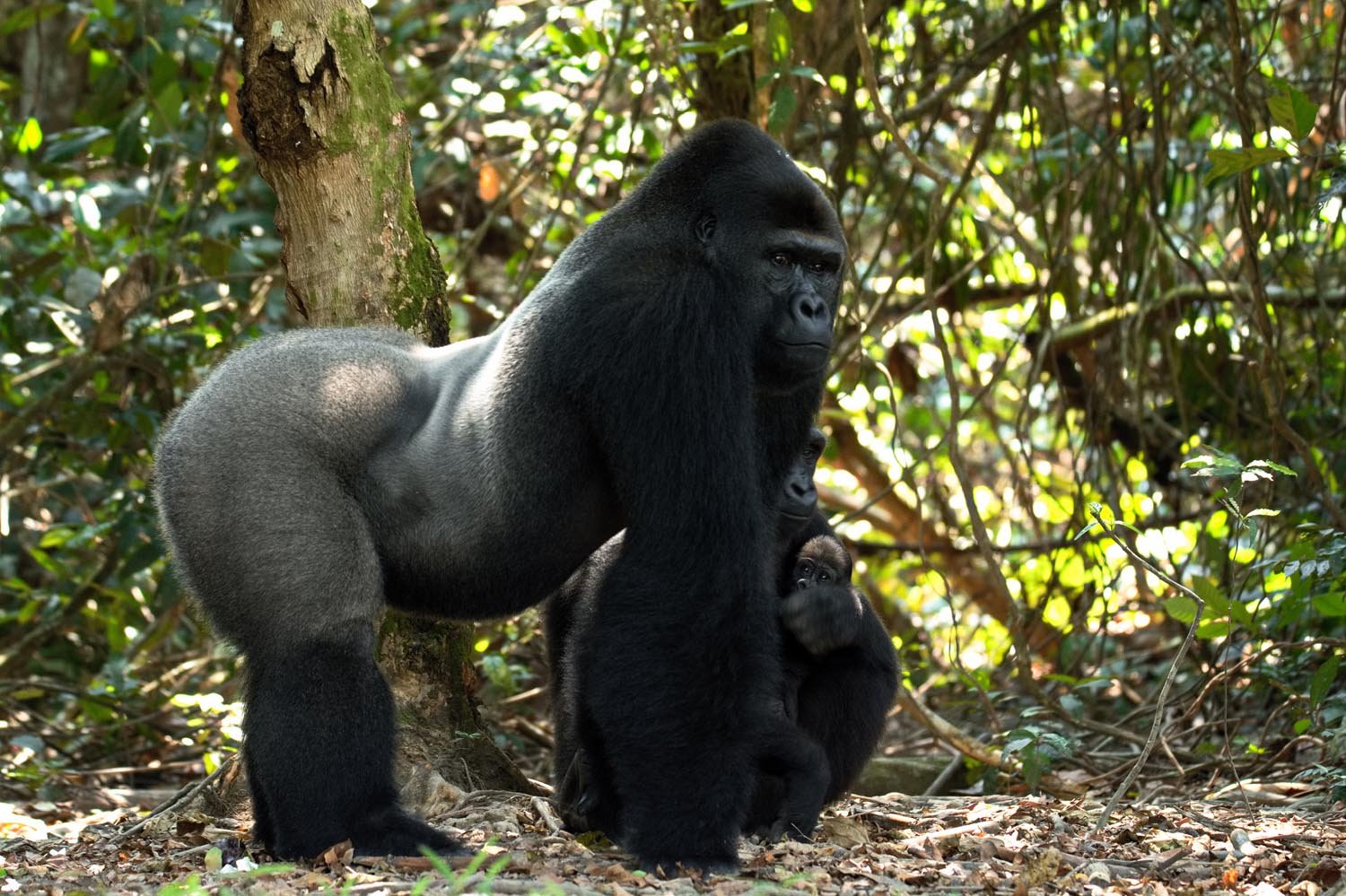 Father, Djongo stands watch over Mayombe and baby Taàli
The birth was not only a hugely significant triumph for conservation, but a deeply moving legacy for Taàli's grandfather Djala, now 40 years old, whose tragic early life saw him lose his family to poachers and endure abuse at the hands of his captors.
Damian Aspinall, Chairman, said: "We feel that this name, jointly chosen by the teams from Beauval and The Aspinall Foundation, truly captures every facet of what this newborn symbolises to conservation.
"Not only does it reflect her origins, but also her status as an emblem of positivity emerging from a remarkable and harrowing family survival story. We are hopeful she will be the first of many wild-borns to captive-born parents at our Gorilla Protection Project, another step in restoring this previously eradicated species to the unique ecosystem of the Batéké Plateau."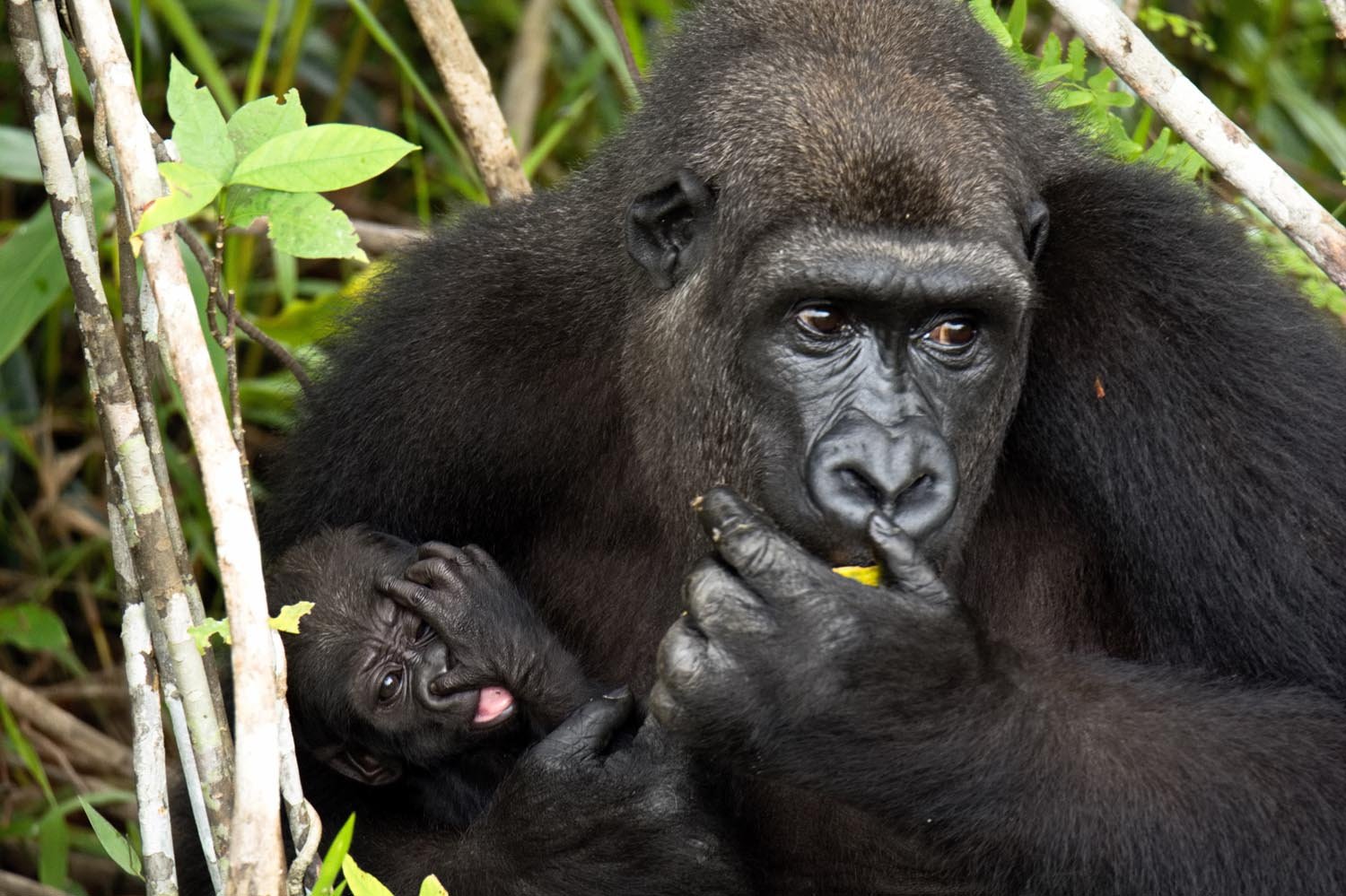 Mayombe grabs a quick snack while keeping a close eye on Taàli
The Aspinall Foundation are world leaders in rewilding, having rewilded more than 300 animals. The charity has reintroduced over 70 gorillas back into the wild, including 26 who travelled from its two parks, Port Lympne and Howletts in Kent. Many have formed new family groups and are producing young. In total, more than 35 babies have been born in the wild across the charity's projects in Congo and Gabon.