Looking for the ideal Christmas gift for the wildlife fan in your life? One which will have an immediate impact on the care and protection of animals across the globe? As well as our own fantastic merchandise and animal adoption packs, available from our online shop, The Aspinall Foundation also partner with some wonderful brands offering some charity Christmas gift ideas which support our vital conservation projects.
Adopt an animal
An Aspinall Foundation wild animal adoption directly supports our numerous conservation projects overseas, including our vital animal protection schemes in Congo, Gabon, Java and Madagascar. Your animal adoption also supports our ground-breaking Back To The Wild initiative, which reintroduces endangered species born at our partner parks back to wild protected areas.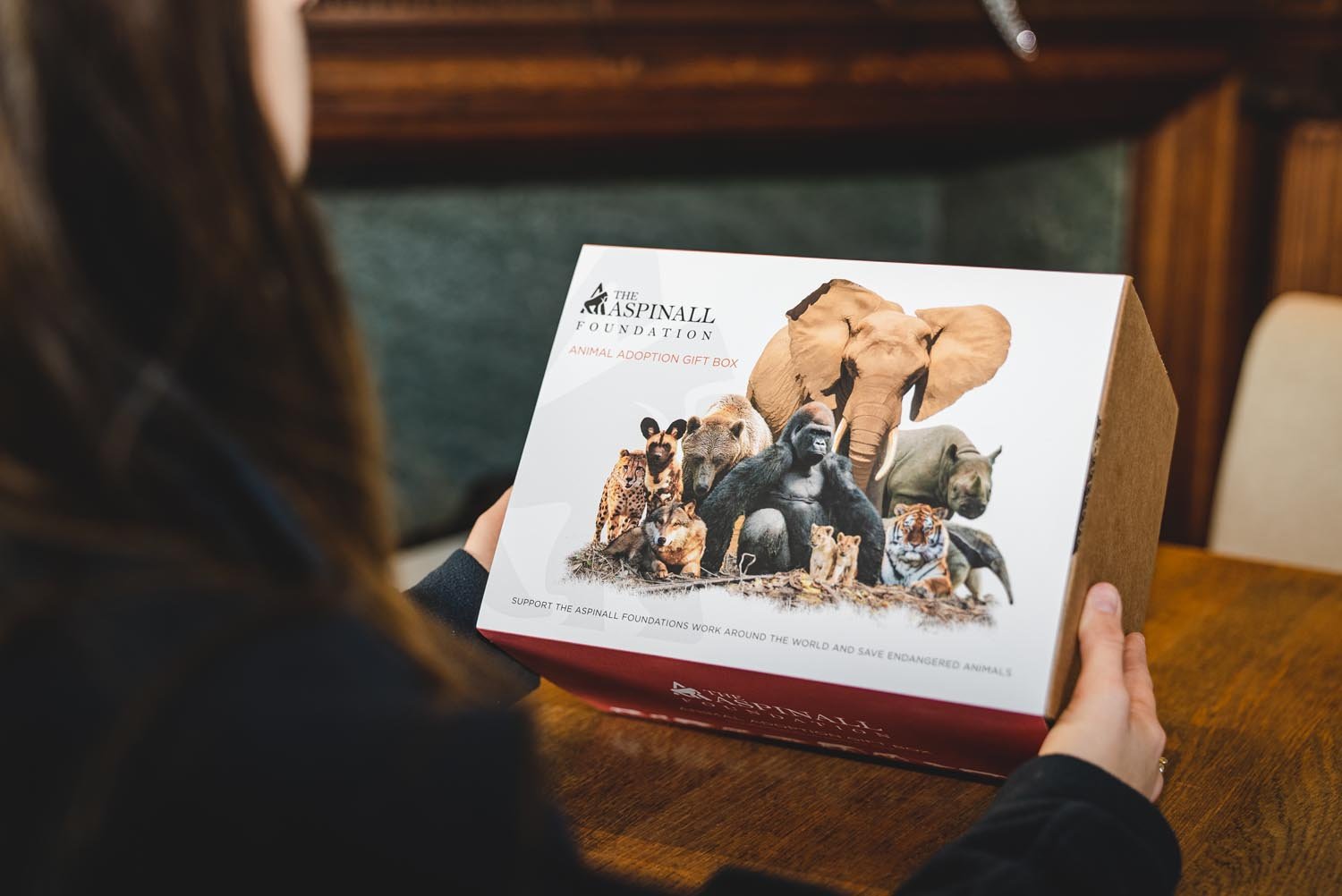 Available as digital packs at £25, or printed packs at £35, your adoption includes a certificate, photocard and fact sheet about your chosen animal, with printed packs arriving in an adoption box with a plush toy of your animal.
Adopt an animal as a gift today and help create a future for vulnerable animals


Marokka sculptures and gifts
Marokka's 'Gus the gorilla' geometric sculpture was created in partnership with The Aspinall Foundation and has inspired a collection of gift products available from Marokka's online shop. For every Gus sculpture sold, Marokka will donate £10 to The Aspinall Foundation.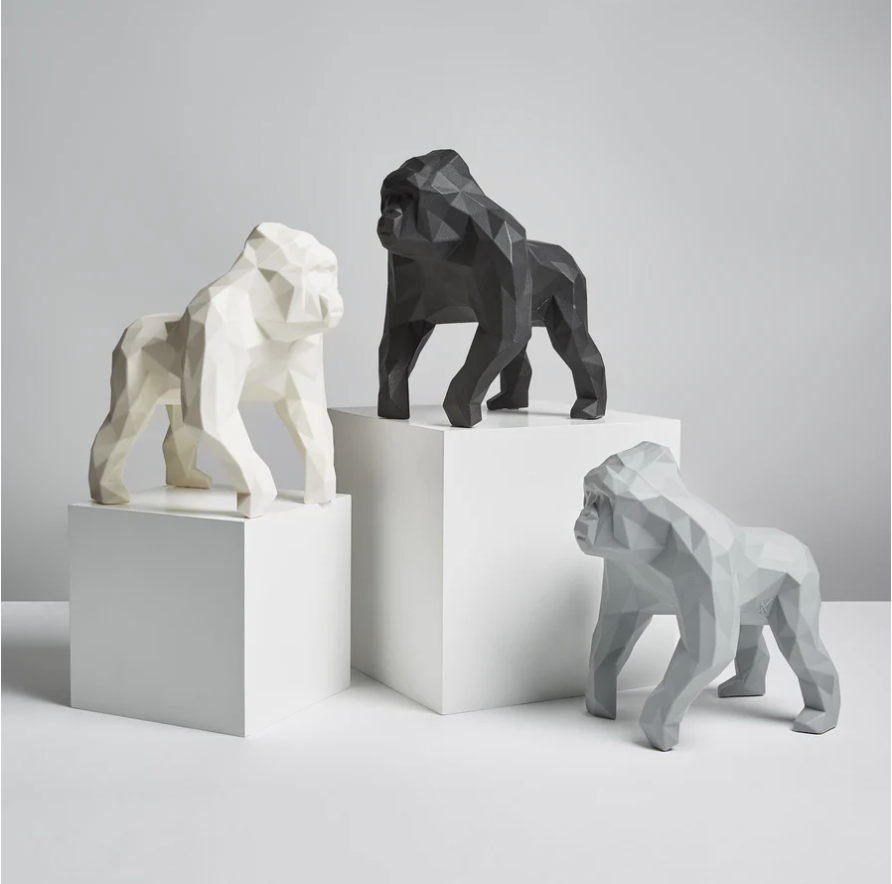 Spectrum Collections Aspinall Foundation 6 piece giftable brush set
Award-winning beauty brand Spectrum Collections teamed up with us to launch a new collection of elephant-inspired make-up brushes in celebration of World Elephant Day. £10 from the sale of each 6-brush set, which retails at £29.99, will be donated to The Aspinall Foundation.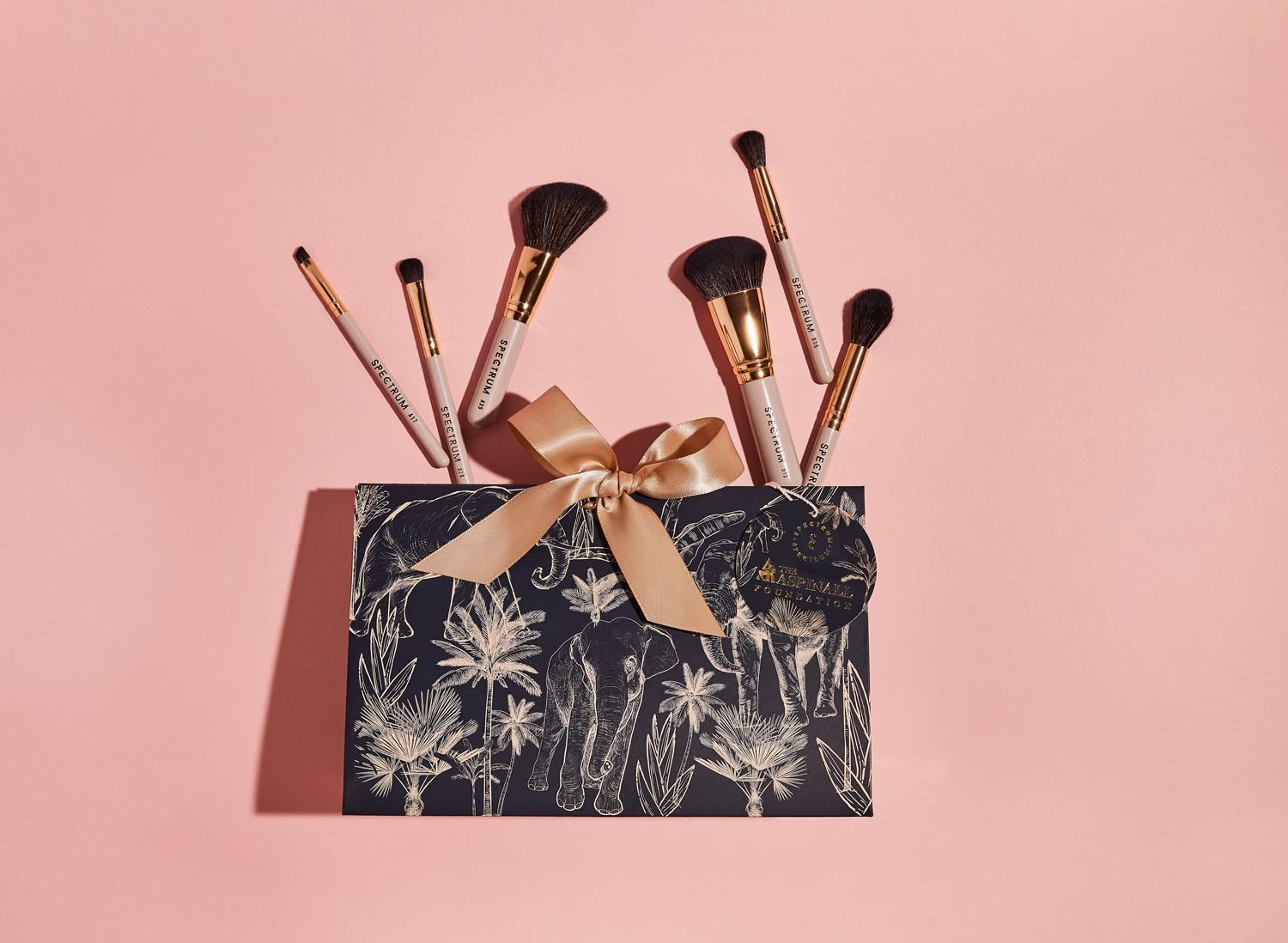 The Aspinall Foundation Cap
Show your support for our work with an Aspinall Foundation cap featuring our iconic gorilla A, as worn by Freya and Damian Aspinall in our popular YouTube videos showing Joshi's journey back to the wild. All proceeds will go towards our conservation work around the globe.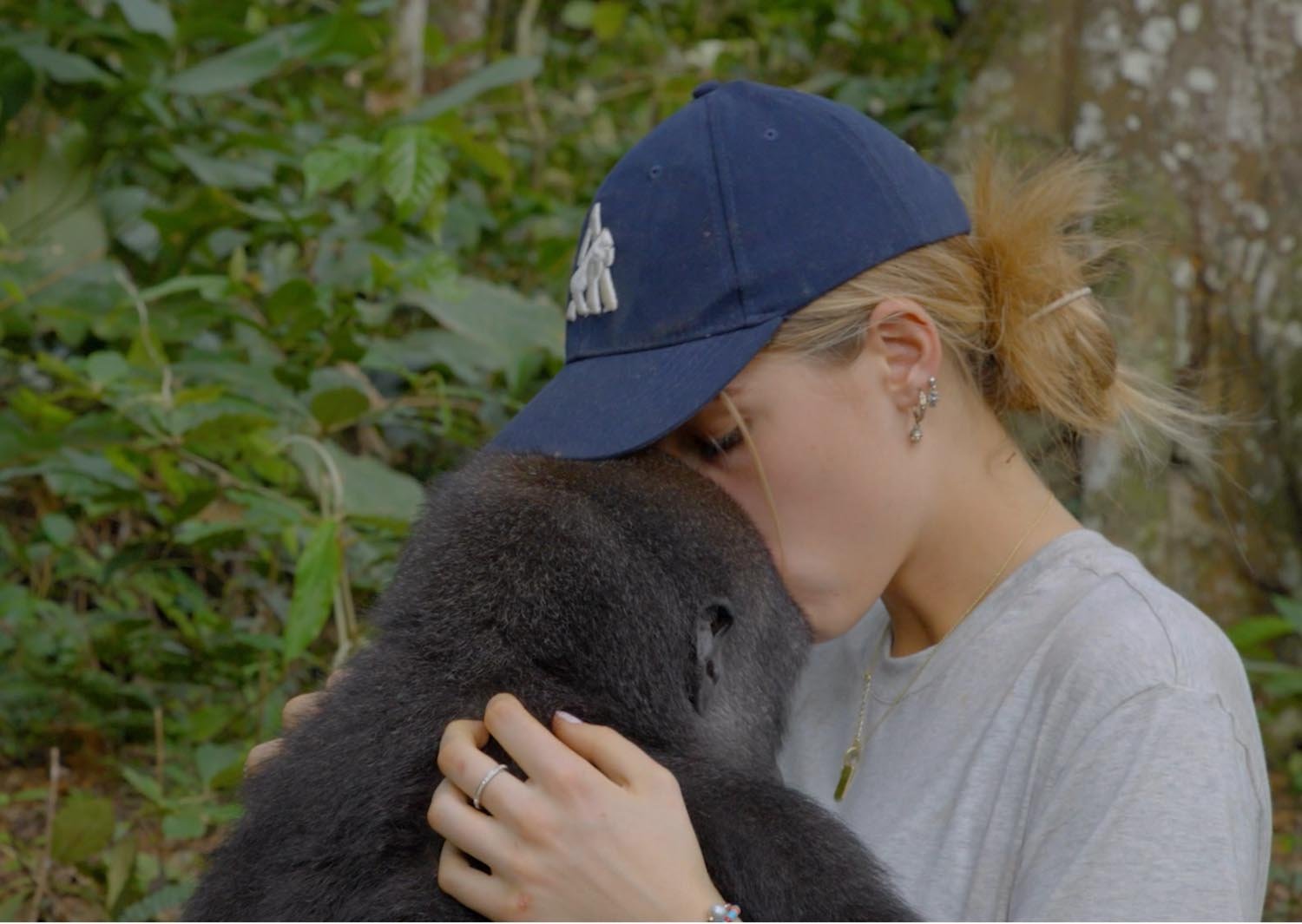 The Aspinall Foundation Clothing
Shop from our exclusive collection of sustainable clothing and merchandise, featuring a range of high-quality apparel made from GOTS-certified organic materials and printed on-demand in the UK in a renewable energy-powered factory.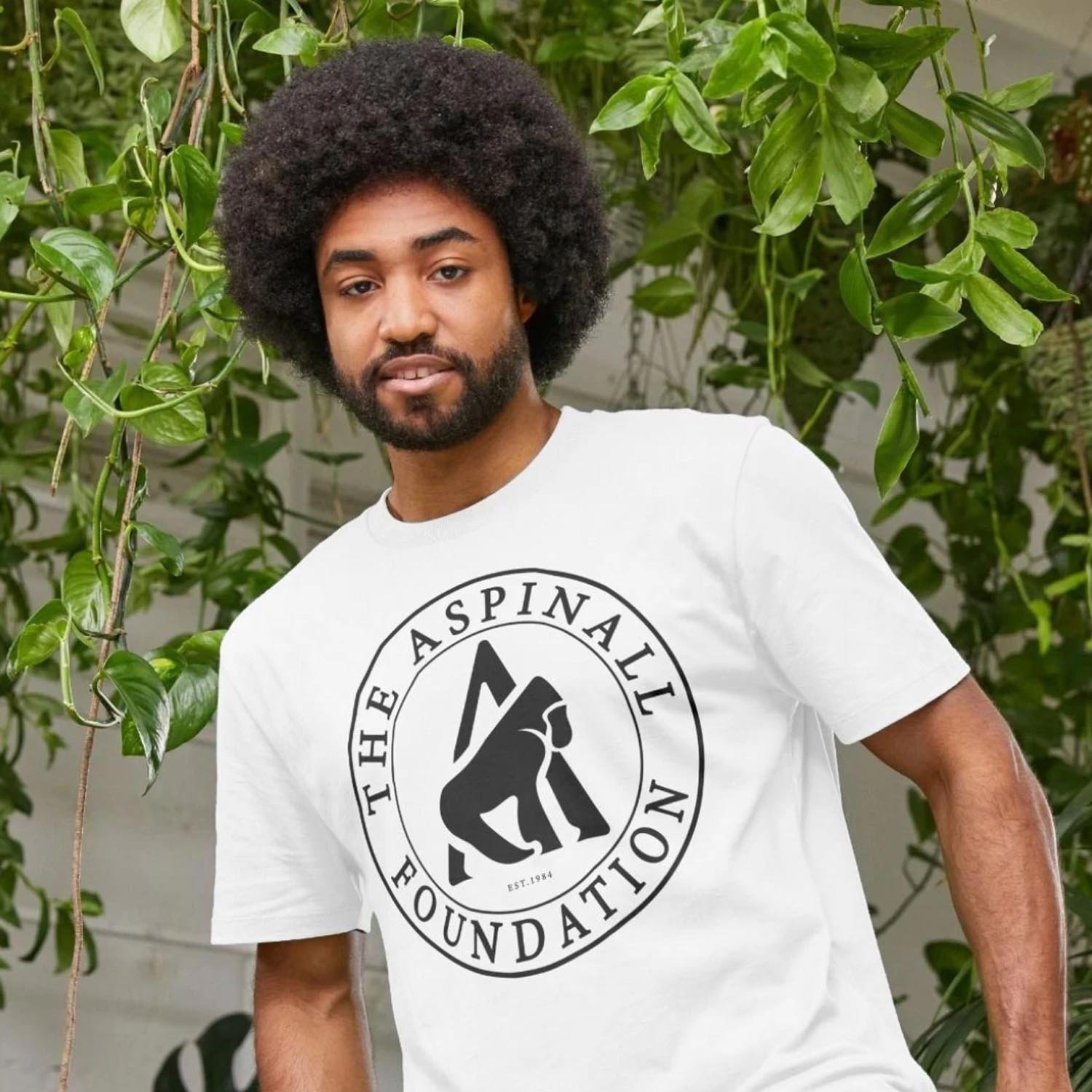 Distributed in plastic-free packaging, the products are designed to be remanufactured once worn out, creating a sustainable, circular fashion economy - making them a perfect sustainable Christmas gift!
The collection, including classic 100% cotton t-shirts and hoodies, comes in three striking designs.
Aspinall Foundation caps and tote bags are also available from our online shop.


Tada & Toy Aspinall Bracelet
Available in sterling silver or 18ct Rose Gold-plated vermeil on sterling silver, this stunning bracelet features the iconic Aspinall 'A' logo.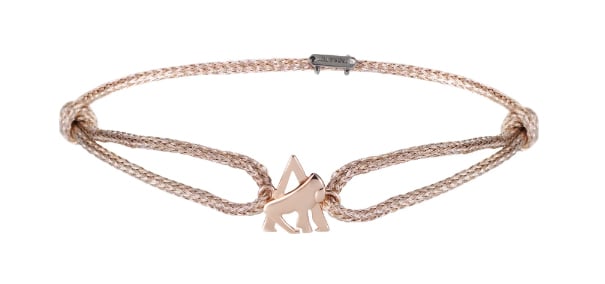 HEJ Coffee Company Elephant and Castle Giant Beans
The perfect stocking filler for coffee lovers! For every bag of Elephant Beans sold, £1 is donated to The Aspinall Foundation to support our Howletts elephant herd rewilding project.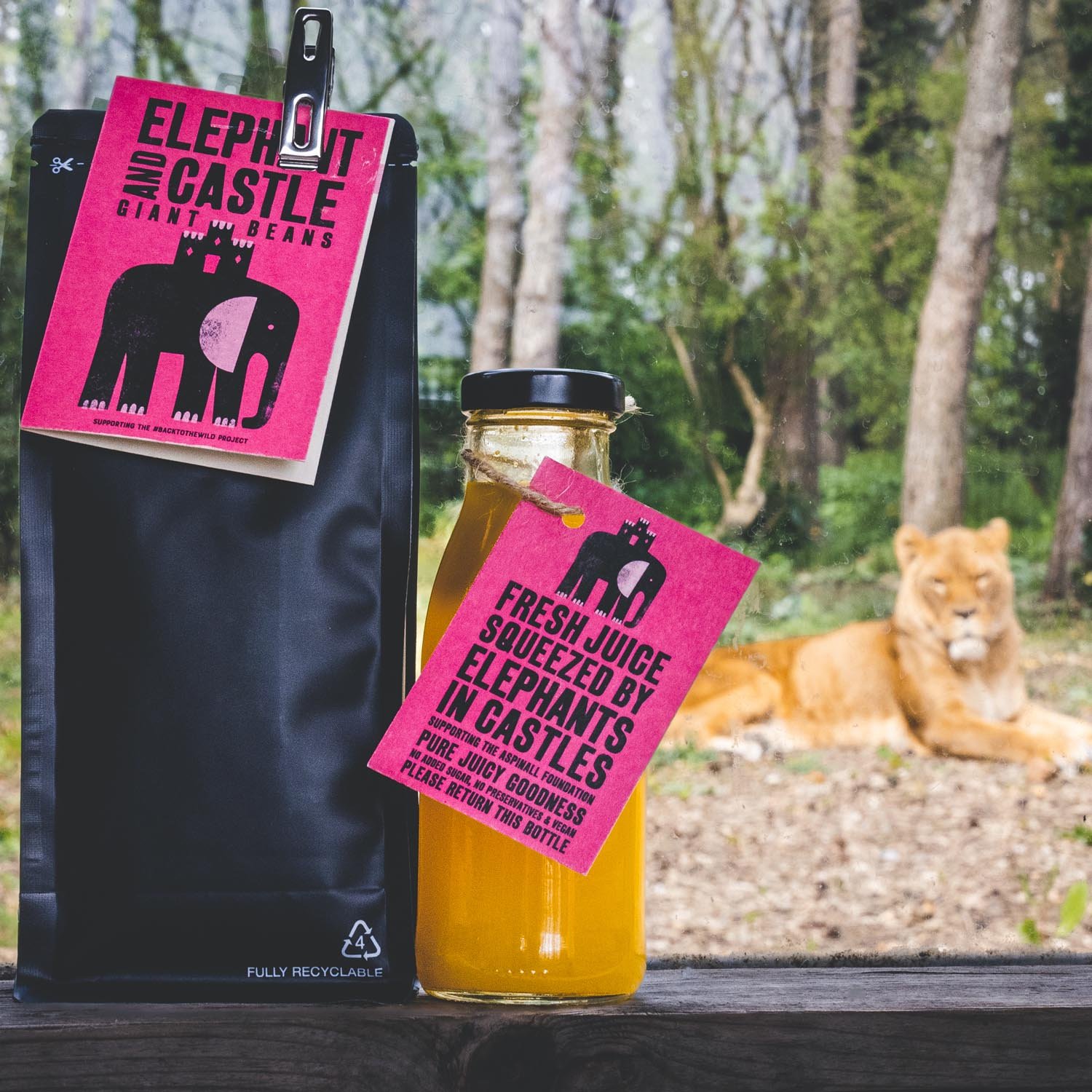 Shuffle 'INTO THE WILD' Card Games
Shuffle's award-winning range of Into The Wild card games take little ones on an educational trip through the animal kingdom. The games producer donates 7.5% from all sales into retail from the Into the Wild collection to The Aspinall Foundation.


A Life With Animals
Published to commemorate The Aspinall Foundation's 30th anniversary, this delightful book takes the reader on a photographic journey through the charity's archives. Discover the story of the founding of John Aspinall's two wildlife parks and learn about the pioneering philosophy behind his charity, now under the dedicated leadership of his son, Damian. With some rare glimpses into the Aspinall family photo album, A Life With Animals is the truly unforgettable and inspiring story of a unique family and remarkable wildlife organisation.