As well as representing the letter Z in the alphabet and looking like giant four legged barcodes, zebras have a few other special talents! We've put together our favourite zebra facts to entertain you while we're all self-isolating and doing our bit to stop the spread of COVID-19 (don't forget to wash your hands!).
Did you know there are 3 species of zebras?
The most common species is the plains zebra (also the species you will see wandering freely across The African Experience at Port Lympne Hotel & Reserve). There are 5 subspecies of plains zebra - the subspecies at Port Lympne is the Chapman's zebra.
The mountain zebra, classified as vulnerable by the IUCN, has 2 subspecies.
The third species is the endangered Grevy's zebra.
Here's how you can tell which species you're looking at while you plan your safari holiday for your 2021 bucket list!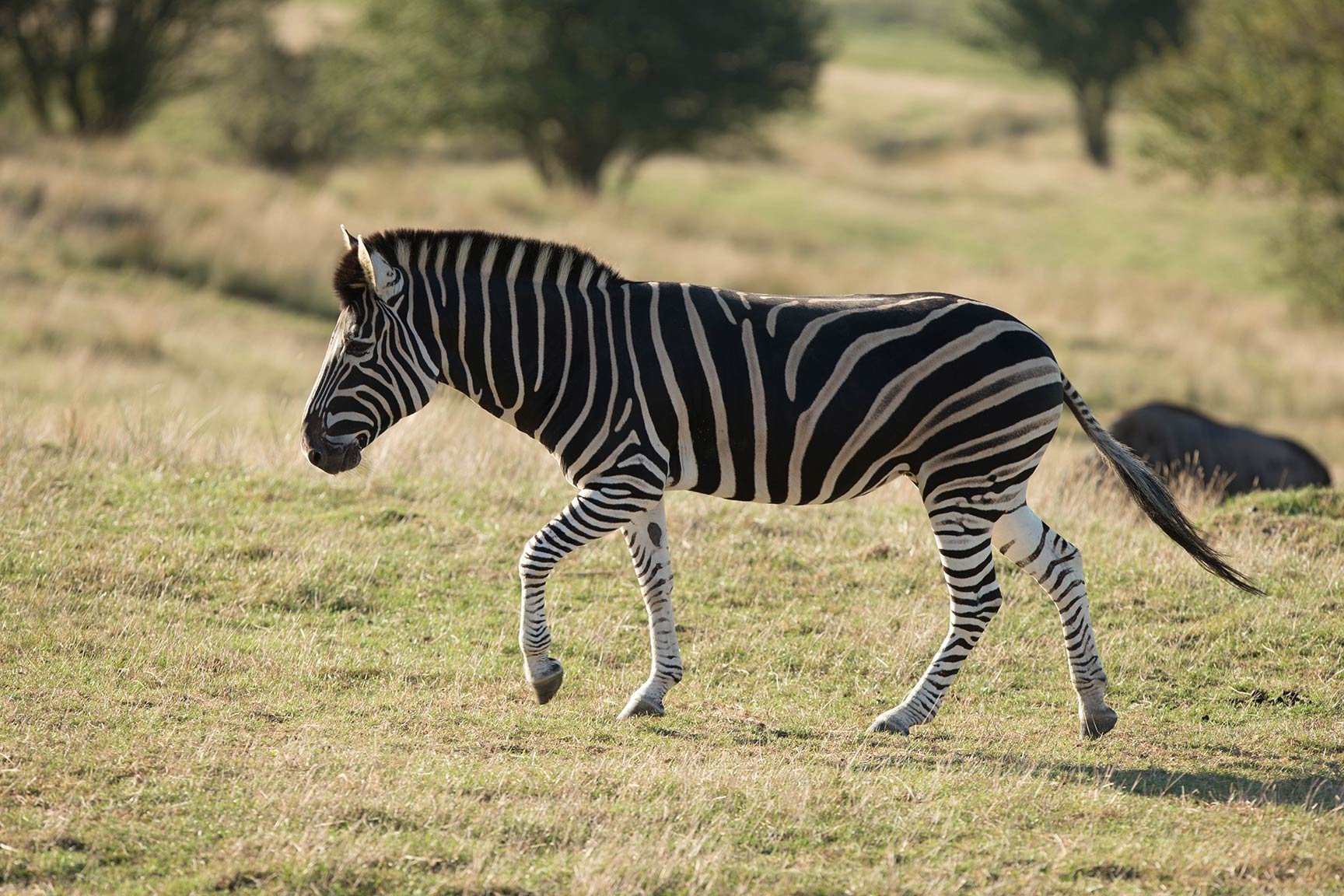 PLAINS ZEBRA (Equus quagga)
IUCN status:
Near threatened
Appearance:
Broad vertical stripes on the front half, that turn to horizontal stripes on the back half.
Some subspecies have a lighter coloured 'shadow stripe' between the black stripes.
Stripes continue under the belly.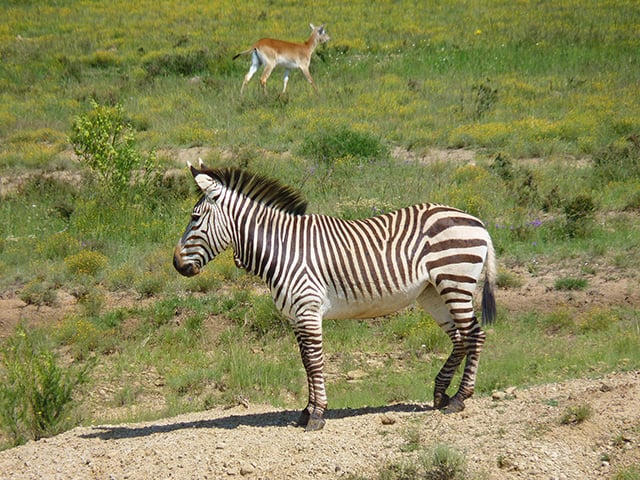 MOUNTAIN ZEBRA (Equus zebra)
IUCN status:
Vulnerable
Appearance:
Vertical stripes along the body, horizontal stripes on the rump.
White underbelly
Perhaps the most distinguishing feature of the mountain zebra is the pronounced throat dewlap.
GREVY'S ZEBRA (Equus grevyi)
IUCN status:
Endangered
Appearance:
Large, rounded ears.
Narrow, close set stripes, that form into a triangular pattern on the hind legs.
White underbelly and white rump.
Stripes are in!
As well as being incredibly slimming (ask any celebrity stylist!), their vertical black and white stripes are actually thought to serve several purposes:
1. Camouflage. How can black and white stripes be camouflage in a sea of grass, we hear you ask! Think more about the pattern than the colour. The vertical stripes blend well with the light and dark shades of the vertical grasses.
2. Cooling system. The black stripes absorb light and the white stripes reflect it, creating their own air cooling air currents and preventing the zebra from overheating in the sun.
3. Pest control. A recent study suggested that the stripes scramble the vision of biting insects.
Black with white stripes or white with black stripes?
The age old question. Well, all zebras have black skin, so we can reveal that they are in fact black with white stripes!
Dazzled yet?
The collective noun, or name for a group of zebras is a 'dazzle'. It's easy to see why when you try and pick an individual out of a herd of galloping zebras! Their coat patterns blend together, making it confusing for lions and other predators to pick one out of the herd.
Not dazzled by our fascinating zebra facts? Go ahead and google 'what sound does a zebra make?' That should make you smile!
Stay safe everyone. We look forward to welcoming you back at Port Lympne Hotel & Reserve soon for a family day out once we re-open. In the meantime, head over to our website where you can download a whole herd of fun things to do!