Deep in the Gabonese jungle, an island romance has captured the hearts of everyone at The Aspinall Foundation. A tale of two souls born in captivity and forming the bonds of companionship and family in the freedom of their ancestral homelands.

An epic romance spanning 5,000 miles and 4 years, Djongo and Mayombe's story is a heartwarming love story...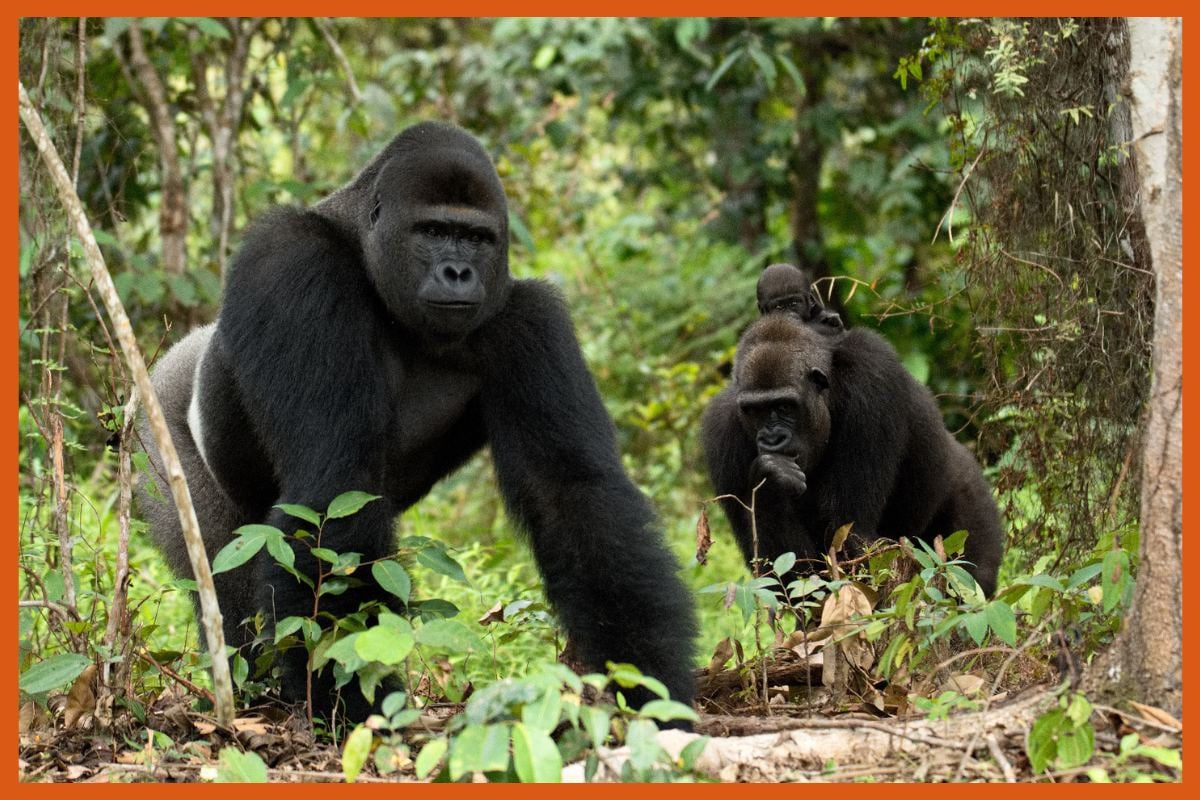 Djongo, Mayombe & baby Taali
Meet Djongo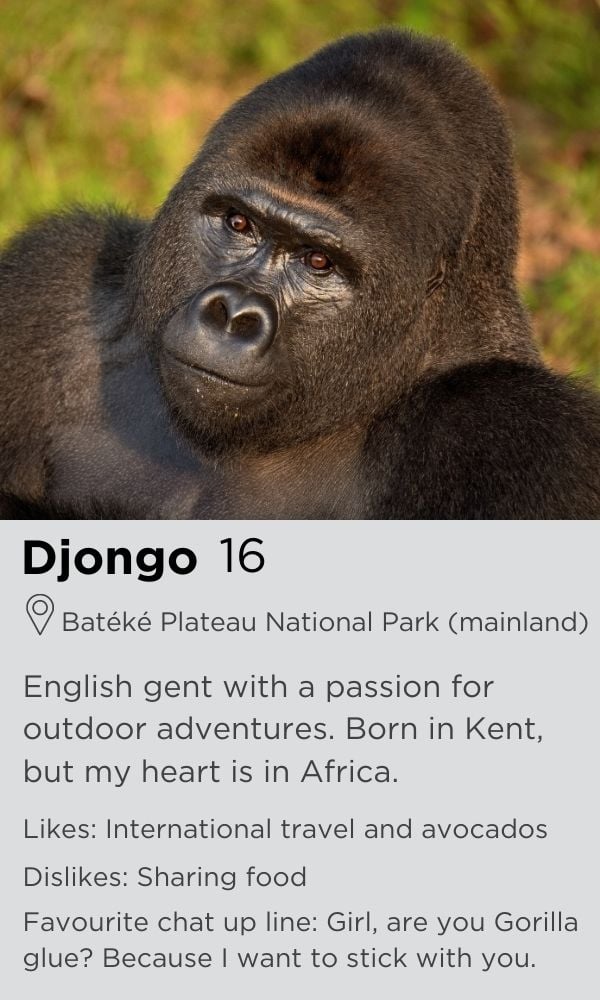 Handsome, outgoing bachelor, Djongo was born at our partner park, Port Lympne Reserve in Kent, before returning to the wild in Gabon in 2013. He travelled from the UK with his father Djala, a wild-born orphan who lost his family to poachers and was rescued by The Aspinall Foundation in 1986. Following their release, father and son roamed the forests of the Batéké Plateau National Park together and learned to live wild and free, foraging for themselves and encountering wild gorillas in the protected forest.

Meet Mayombe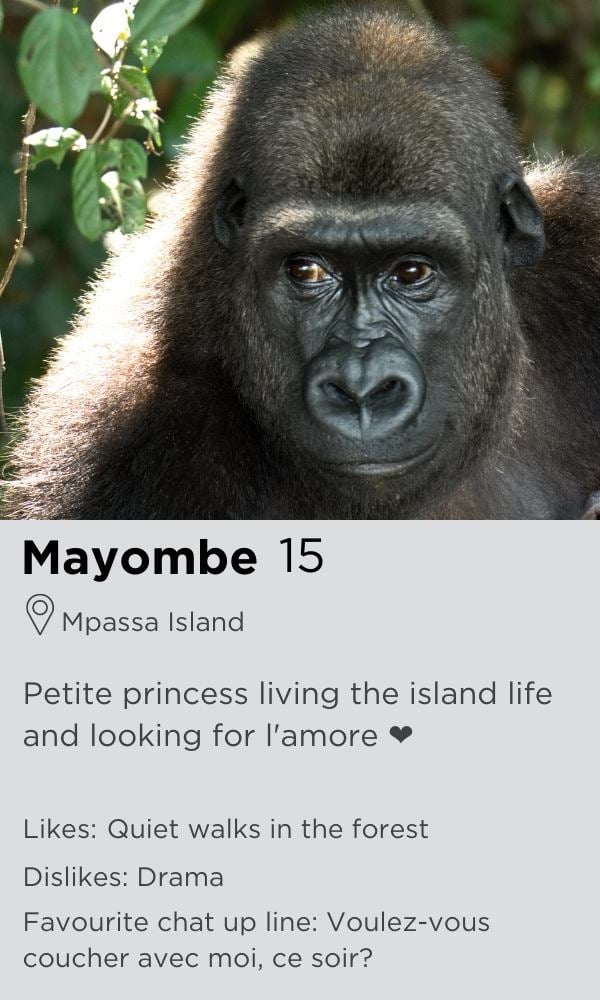 Mayombe, a shy and reserved girl was born at ZooParc de Beauval in Saint-Aignan, France, and repatriated to Gabon in 2019 through a collaboration between The Aspinall Foundation and Beauval.

Mayombe found life on her private island in the Mpassa river a little overwhelming to begin with so the team decided to do a little matchmaking and moved Djongo from the mainland to Mayombe's island.

Love at first sight
The confident silverback stole Mayombe's heart from their first encounter. Clearly impressed by his macho displays, it was love at first sight. The pair spent the day feeding and resting together and were even spotted mating just hours later!

Since Djongo's arrival on the island, Mayombe has become more relaxed and confident in her new home. In June 2021 the monitoring team were concerned that Mayombe had not been seen at the feeding stations for two days and set off to review footage from the camera traps on the island. A big surpise lay in wait for the team - Mayombe was carrying a newborn baby!

Starting a family
As well as representing a significant milestone in Djongo and Mayombe's continuing love story, the baby girl named Taali by the team, is the first ever baby born to captive-born gorillas in the wild - making conservation history.

Djongo and Mayombe's perfect little family are thriving under the watchful eyes of the monitoring team. Mayombe is proving to be an excellent first-time mum and Djongo has endless patience for Taali's antics.

With Djongo continuing to provide Mayombe with moral support and a behavioural model throughout her habituation to a fully wild life, it is hoped that this year a bridge providing the family with access to the full reserve, will be constructed, giving them the eternal freedom they deserve.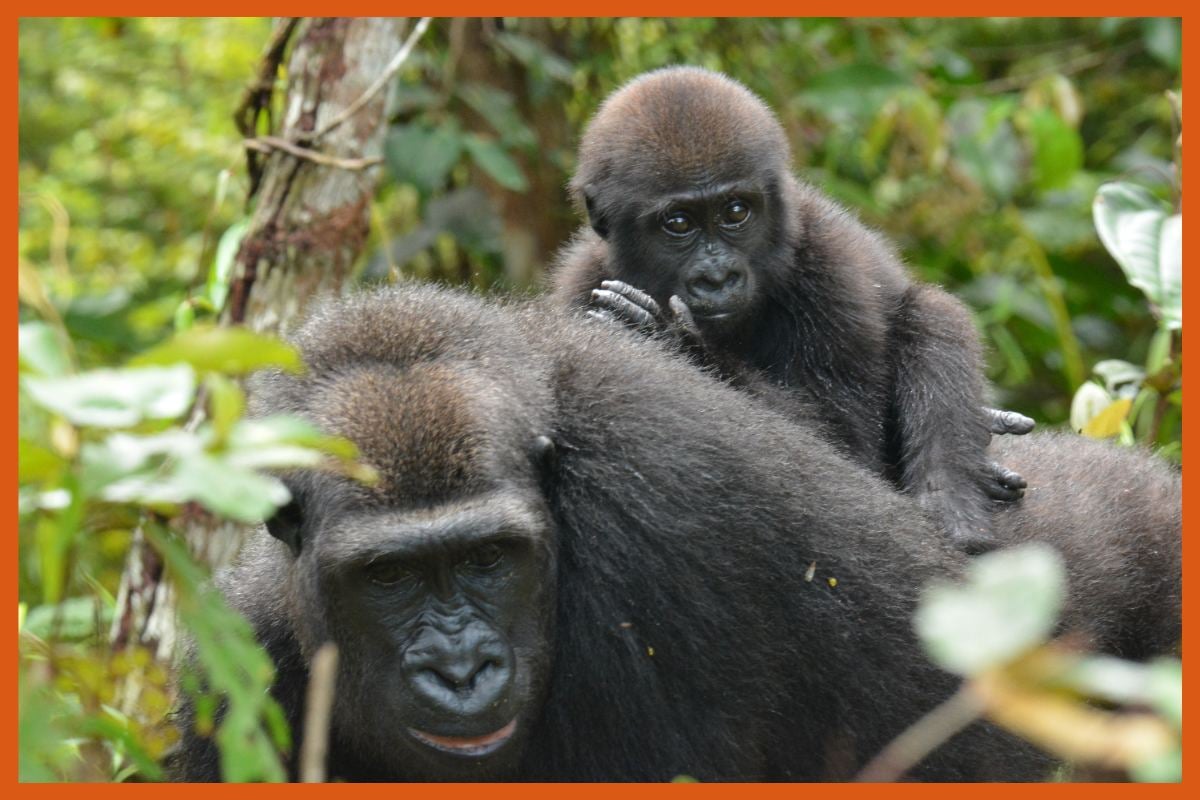 Mayombe and baby Taali
"35 years ago, our work saved Djongo's father and allowed that family lineage to continue after devastating loss. The Aspinall Foundation enabled father and son to be repatriated together to Gabon.

To now see Djongo's offspring born in freedom, the next generation of this critically endangered species given a full life in the wild, free from human persecution, is a powerful image in a project that has come full circle."

Damian Aspinall