Keepers and staff arrived for work at Howletts Wild Animal Park on Monday morning to discover a big surprise: a brand-new elephant calf.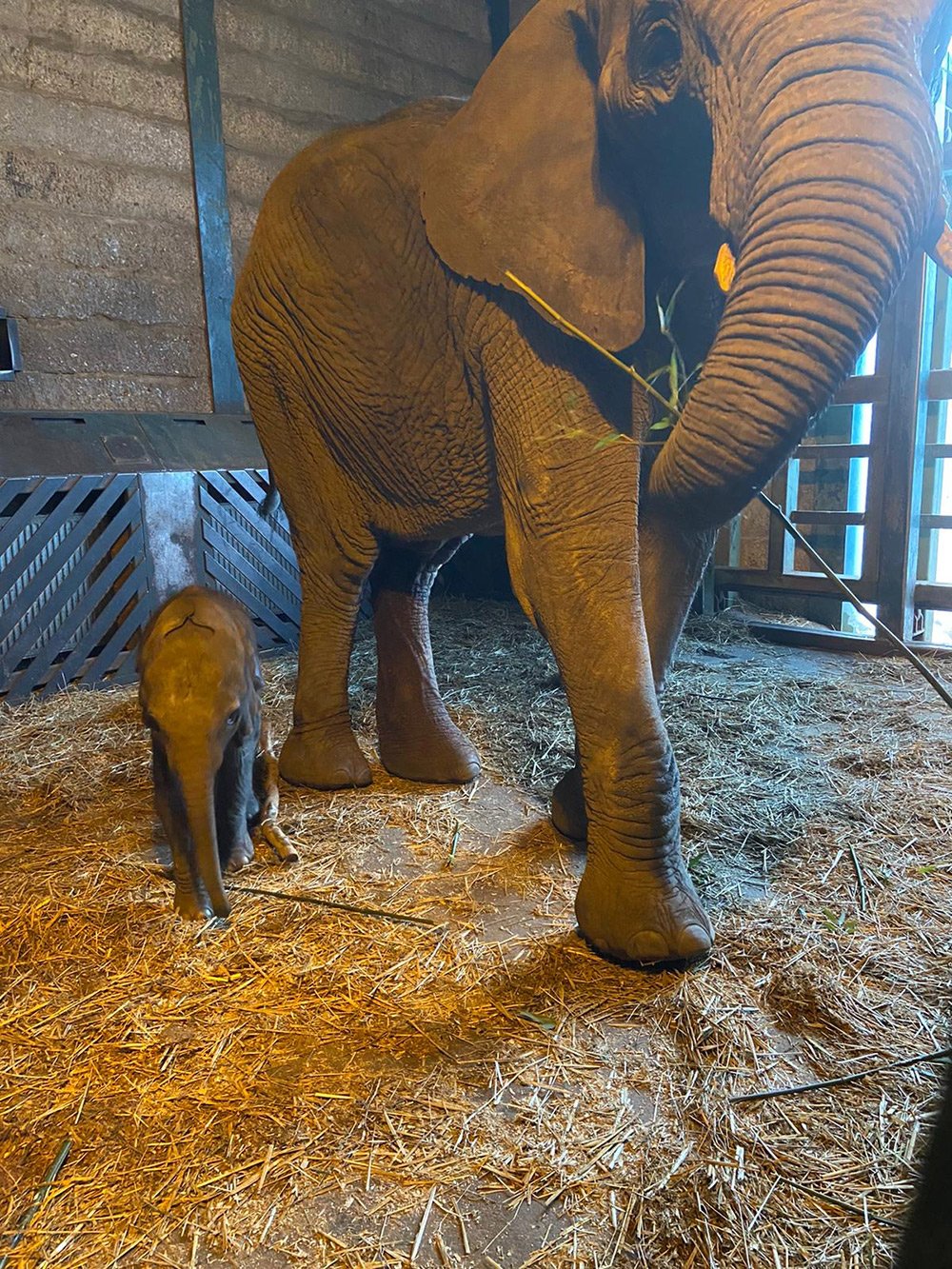 An African elephant calf was born to Uzuri, an 11-year-old first time mother and Coco, the Howletts herd's resident bull, in the early hours of Monday 2nd December 2019. The calf - the first in the UK for more than 12 months - is a male and has not yet been named.

Howletts Wild Animal is by far the most successful breeder of African elephants in the UK. 24 calves have been born to the Howletts herd since the park opened in 1975. During the same period, 12 calves have been born to the 53 other major UK zoos combined.

The Howletts herd live in an 8.4 acre enclosure in the Kentish countryside. Their enclosure has been carefully designed by expert keepers and is one of the largest in the UK.

Adrian Harland, Animal Director of Howletts Wild Animal Park said: ' What a brilliant way to start December! We have been eagerly awaiting the arrival of the newest member of our herd and the entire team are absolutely delighted to welcome him. He is already making himself very much at home and meeting the herd, who are even more excited than the
keepers here at Howletts.'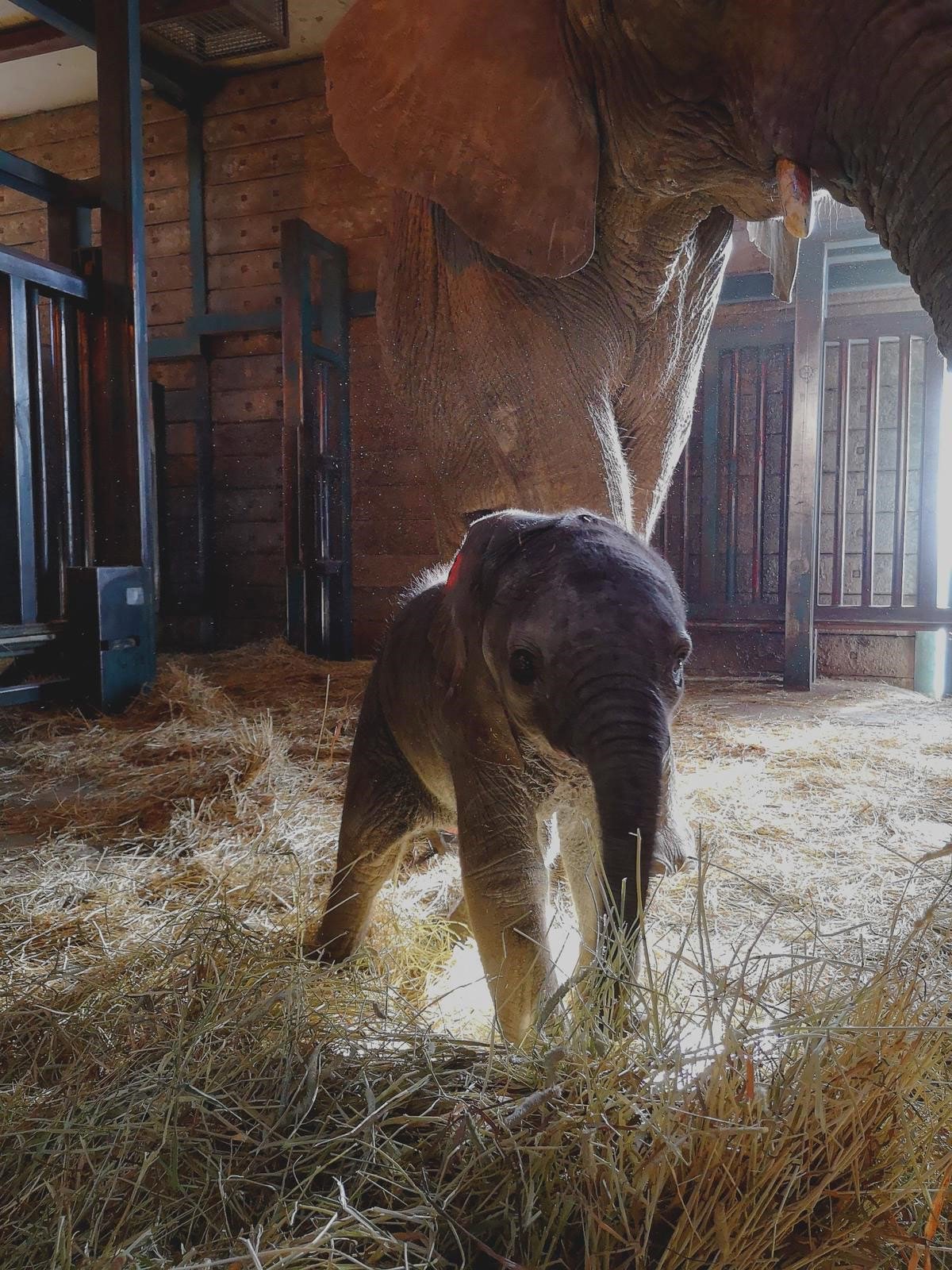 Photo by Laura Bird
Thanks to exceptional success in breeding and husbandry, Howletts Wild Animal Park is home to the largest herd of elephants in the UK. This latest addition brings the size of the herd to 13.

The gestation period for African elephants is approximately 22 months. Calves stay very close to their mothers and drink 3 gallons of milk every day for two years, but will sometimes continue to suckle for much longer. Calves can often be seen sucking their trunks for comfort, just like human children sucking their thumb!

Natalie Boyd, Head of Elephant Section said: 'We were monitoring the elephant house CCTV from home so we know Uzuri went into labour at 3am. She moved outside to give birth and the calf had arrived by 6am. Mother and baby are doing well and are being fussed over by the entire herd, especially Uzuri's mother, Tammi. The little one has already started
exploring the elephant yards and lucky visitors who watch patiently may be able to spot him outside.'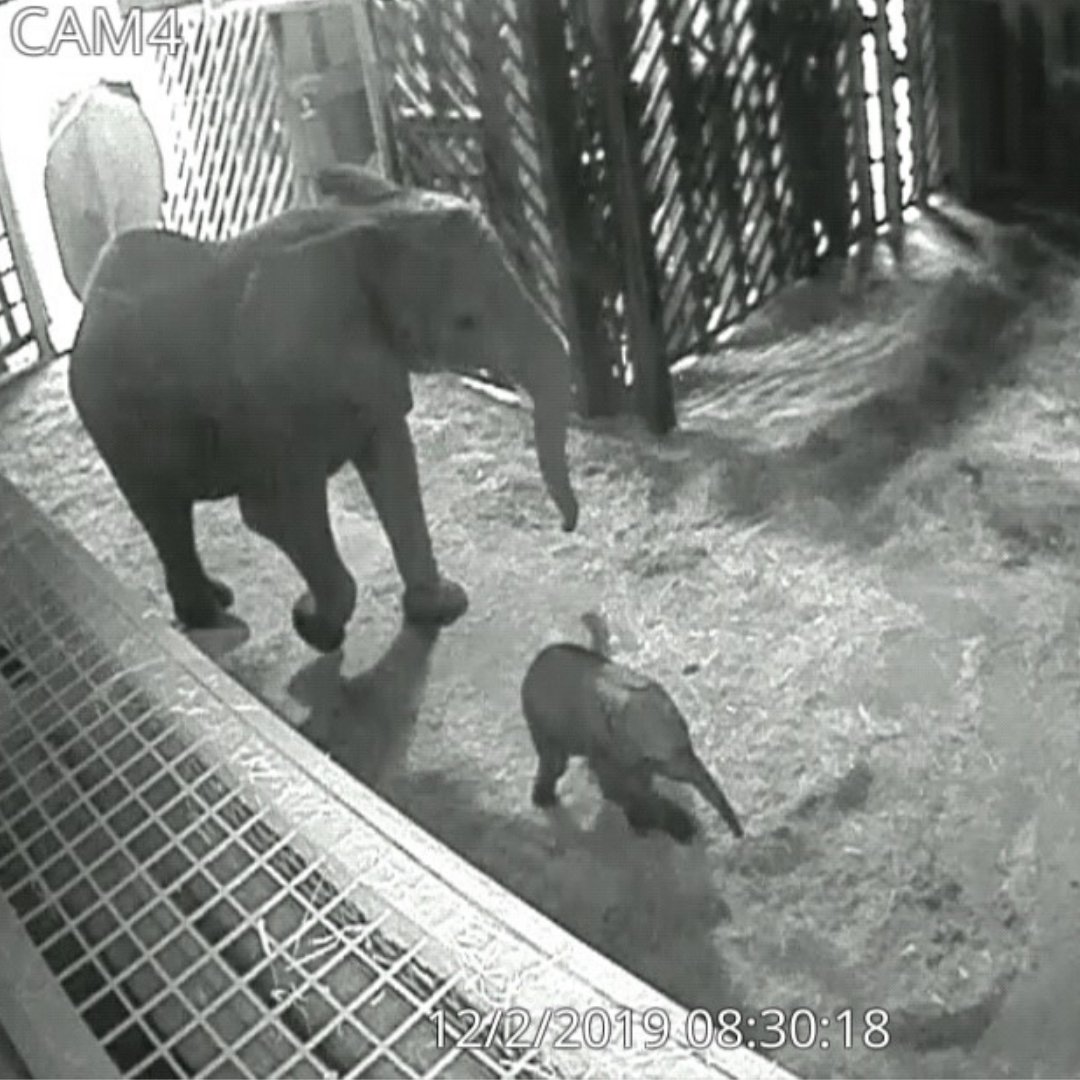 Elephant-lovers keen to visit the new arrival can save 20% on the cost of tickets to Howletts Wild Animal Park by purchasing online.