Remember Nairo the much-loved Kent-born cheetah who was rewilded from Howletts Wild Animal Park? The four cubs that Nairo sired in his new life in the wild are thriving under the endless skies of South Africa's Great Karoo. In this update we introduce Ava, the cubs' mother - a graceful cat who has taken to life in the wild with skill and confidence.
Meet the Mrs
The cheetah who caught Nairo's eye is named Ava. She grew up at Ashia Cheetah Center, in South Africa's Western Cape, and had been successfully rewilded to Mount Camdeboo Private Game Reserve prior to Nairo's arrival.
The pair caught glimpses of each other in the expanse of Mount Camdeboo, with Nairo immediately paying close attention to Ava. Shy at first, Ava slowly began to show more of an interest in Nairo.
Over time, the pair were seen together more frequently, and then...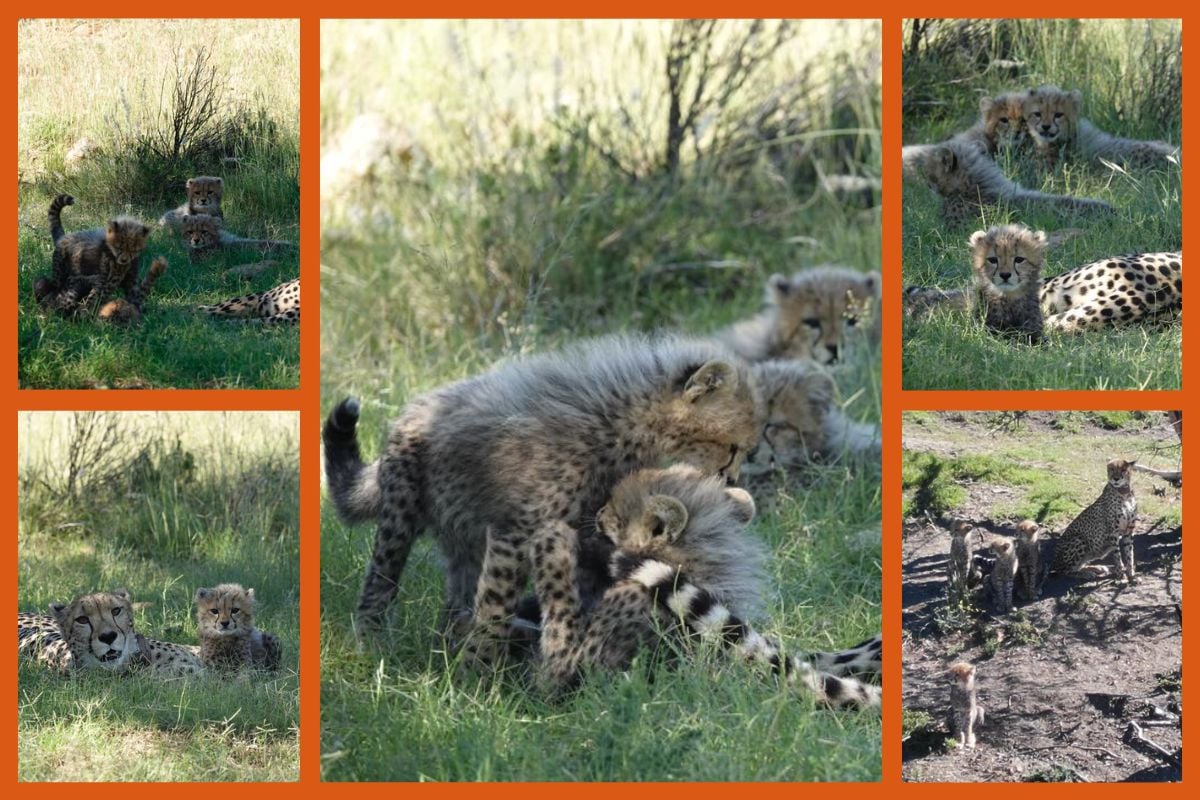 In November 2021, Ava gave birth to a litter of four beautiful cubs.
Not only was this wonderful news for us at The Aspinall Foundation, but it was also vitally important for the entire cheetah species. One of the primary goals of our rewilding projects is to increase much-needed genetic diversity in wild populations, so the birth of this litter is a huge win.
Ava took to motherhood wonderfully and the cubs thrived, much to the delight of our team and supporters. After they transitioned from milk to meat, Ava's skills as a hunter saw the little cubs grow rapidly. Our dedicated monitoring team even described them as "chubby" after watching them feast on a young eland taken down by their mother!
Quickly, the cubs began to display individual personalities. The largest male is confident, loves to climb and is protective of his siblings. The smaller male is feisty and quick to show his teeth. The larger female is gentle and good-natured, like her mother, and her smaller sister is shy and always alert.
It was not long before the cubs began to join their mother on hunts. At first, the cubs were clumsy and unsure of themselves, but their mother is an expert and quickly showed them the ropes. Within months, the cubs were showing promise and had inherited Ava's taste for eland, which remains their favourite prey.
The cubs are now just over a year old and Ava started to teach them to hunt independently in late 2022. They were last spotted together just a few days ago, stalking eland (no surprise there). Our dedicated monitoring team will continue to keep a very close eye on this beautiful family and we will keep you updated.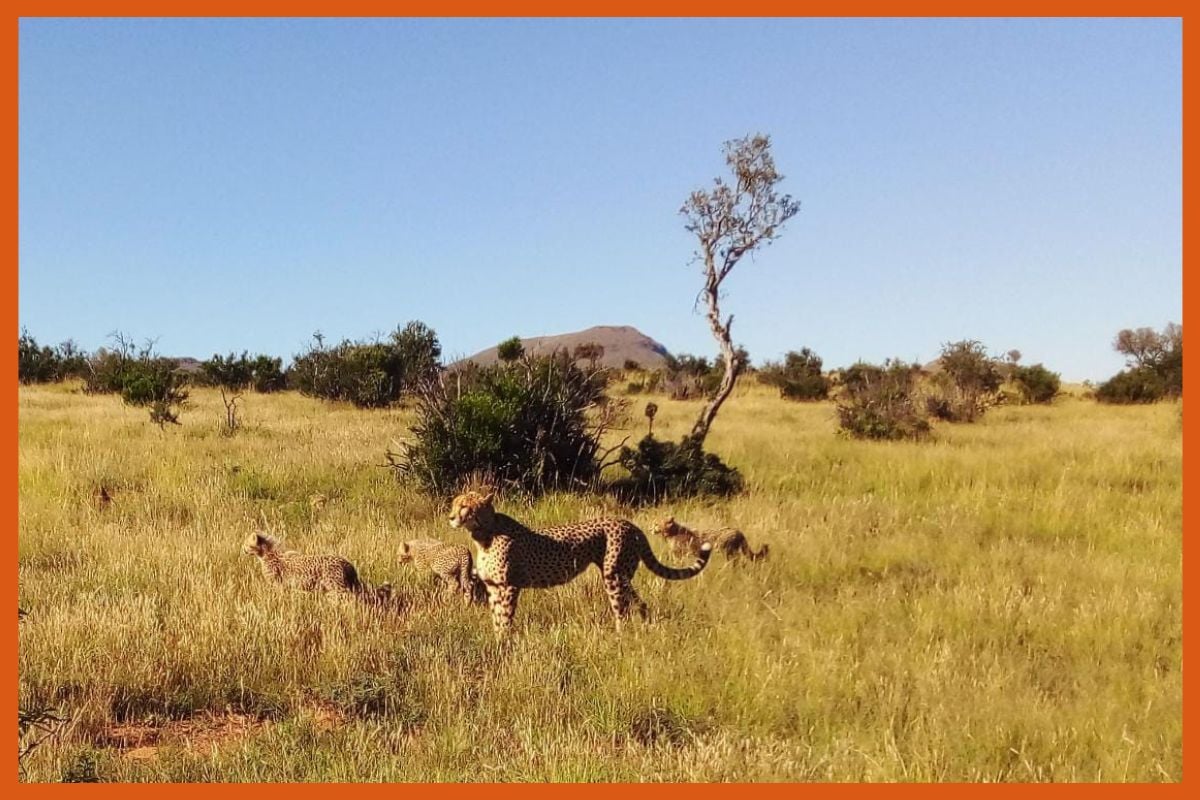 Thanks to our wonderful supporters and the hard work of our team in South Africa and their incredible partners, Ava and her cubs live wild and free, as all animals should.
It's too late to rewind, but together we can rewild.