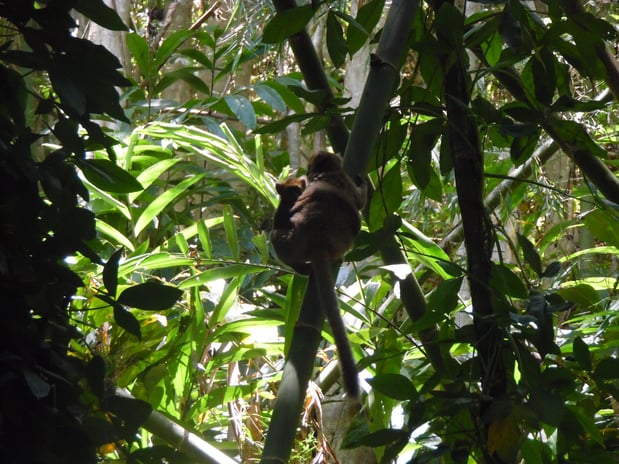 It's that time of year again when we get news of baby greater bamboo lemurs from across our rainforest sites in Madagascar. It's still early days so no final figures, but 79 babies have so far been reported, and amazingly the "super-group" at Ambalafary with 13 births has now grown to 88 individuals! This is now by far the largest group of greater bamboo lemurs ever recorded. To put this in perspective:
- the group has increased six-fold since we started protecting it in 2010, when it numbered just 14 individuals
- this group alone is now larger than the total known wild population when we first visited Madagascar a decade ago
- the group is 3-times larger than the total global captive population of the species
Ambalafary is one of the complex of sites surrounding the Andriantantely lowland rainforest, which between them hold the largest-known population of greater bamboo lemurs. Our Andriantantely project is currently supported by the IUCN-SOS "Save Our Species" initiative - but we need your support to continue this vital conservation work. Please Donate today.