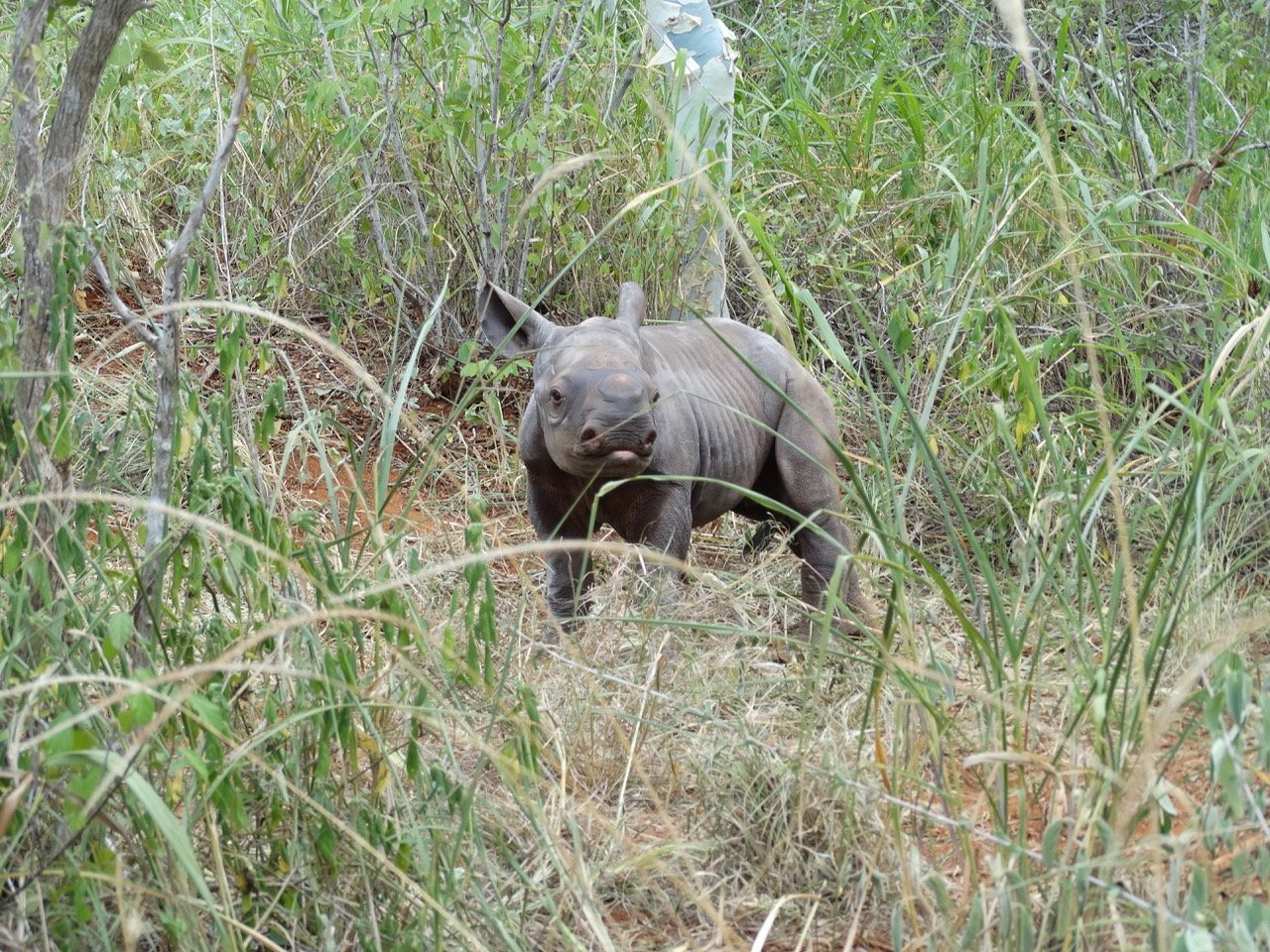 It is estimated there are fewer than 5,500 of all black rhino left in the wild, and well under 200 in Tanzania. Back in 2012 when two female eastern black rhino, Grumeti and Zawadi, left Port Lympne for Tanzania, we hoped they would thrive. In 2016 we brought you the exciting news that both females had produced their first calves born in the wild. Now we can bring you the latest exciting update.
On 30th January 2019, Grumeti gave birth to her second female calf. Captive-bred and born at Port Lympne in 2007, Grumeti has excelled in raising Mobo, her first born in Tanzania. The father of the new arrival is again Jamie, another captive-bred rhino, born in 2006 at Dvur Kralove Zoo, Czech Republic and relocated to Tanzania in 2009.
Young Mobo is just the right age to be able to cope well with the new addition. She is already quite independent and often seen with Zawadi.
If history repeats itself, we are optimistic that Zawadi will also give birth soon, and this critically endangered species will have two more added to its dangerously low number. Rhinos have a gestation period of 15 to 16 months, and usually have a single calf every two and a half to five years. We cannot be complacent about the difficulties of bringing them back from the brink of extinction, especially given the threats they face. However, we hope you will join with us in celebrating this success.