At the heart of Port Lympne Reserve in Kent you'll find the largest group of western lowland gorillas in the UK. Impressive silverback, Kouillou and his eleven females and three youngsters reside at The Palace of the Apes, where they can often be seen playing on the ropes or nesting in their large indoor enclosure, or roaming outdoors in their spacious garden.
Meet some of the family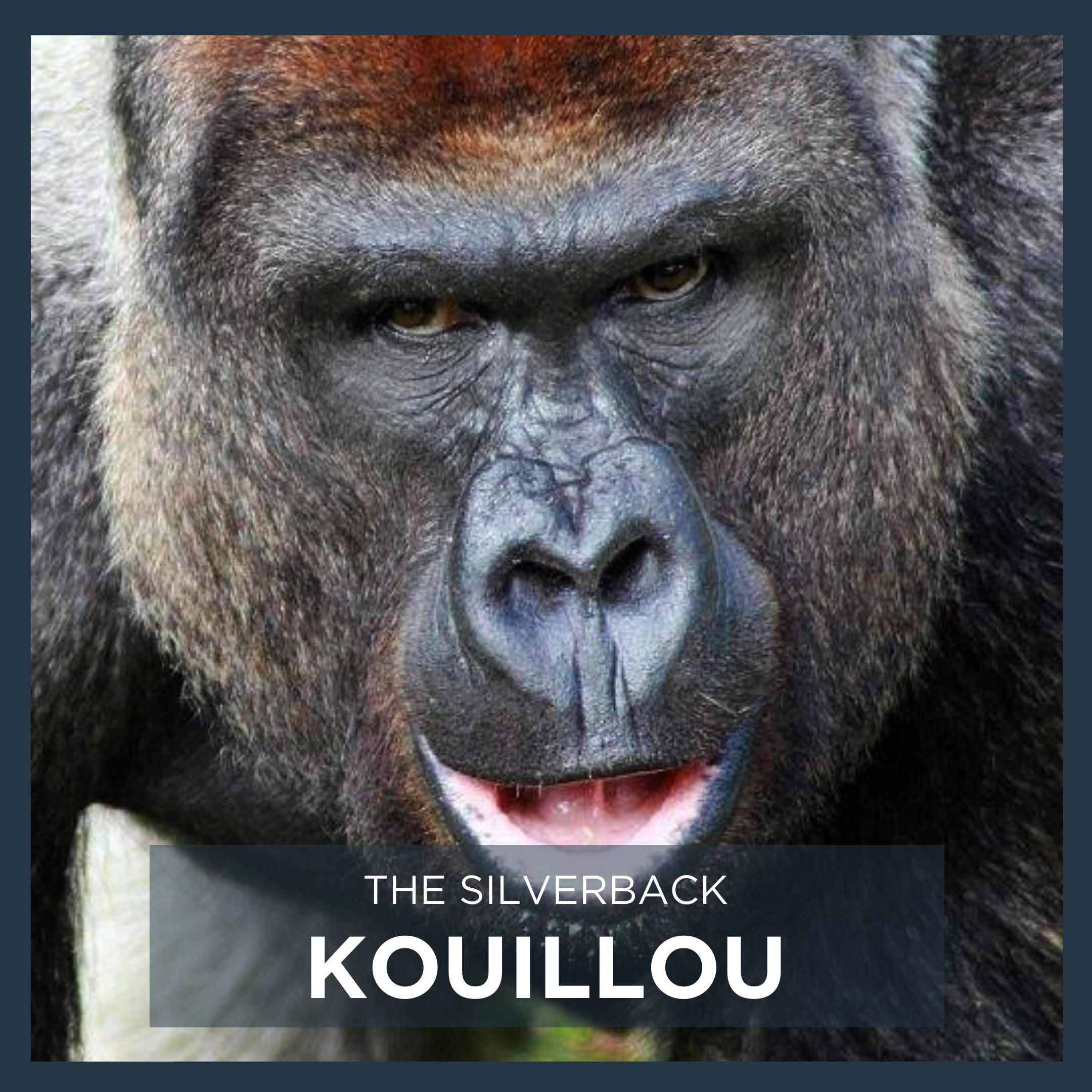 Kouillou arrived at our sister park, Howletts, on the 19th of June 1987 along with females Sounda and Sangha from a gorilla orphanage in Brazaville, Congo Republic. The three orphans were introduced to male Djala and females Tambabi and Tamarilla to form a group.
After a few years of care and good nutrition at Howletts, Kouillou established his own group and to date has fathered 22 offspring from 8 females. His firstborn was son, Kwam in 1996 and the most recent is his daughter to Viringika, little Vuko.
Kouillou is a strong leader, quick to resolve conflicts within his group but also a playful and tolerant father.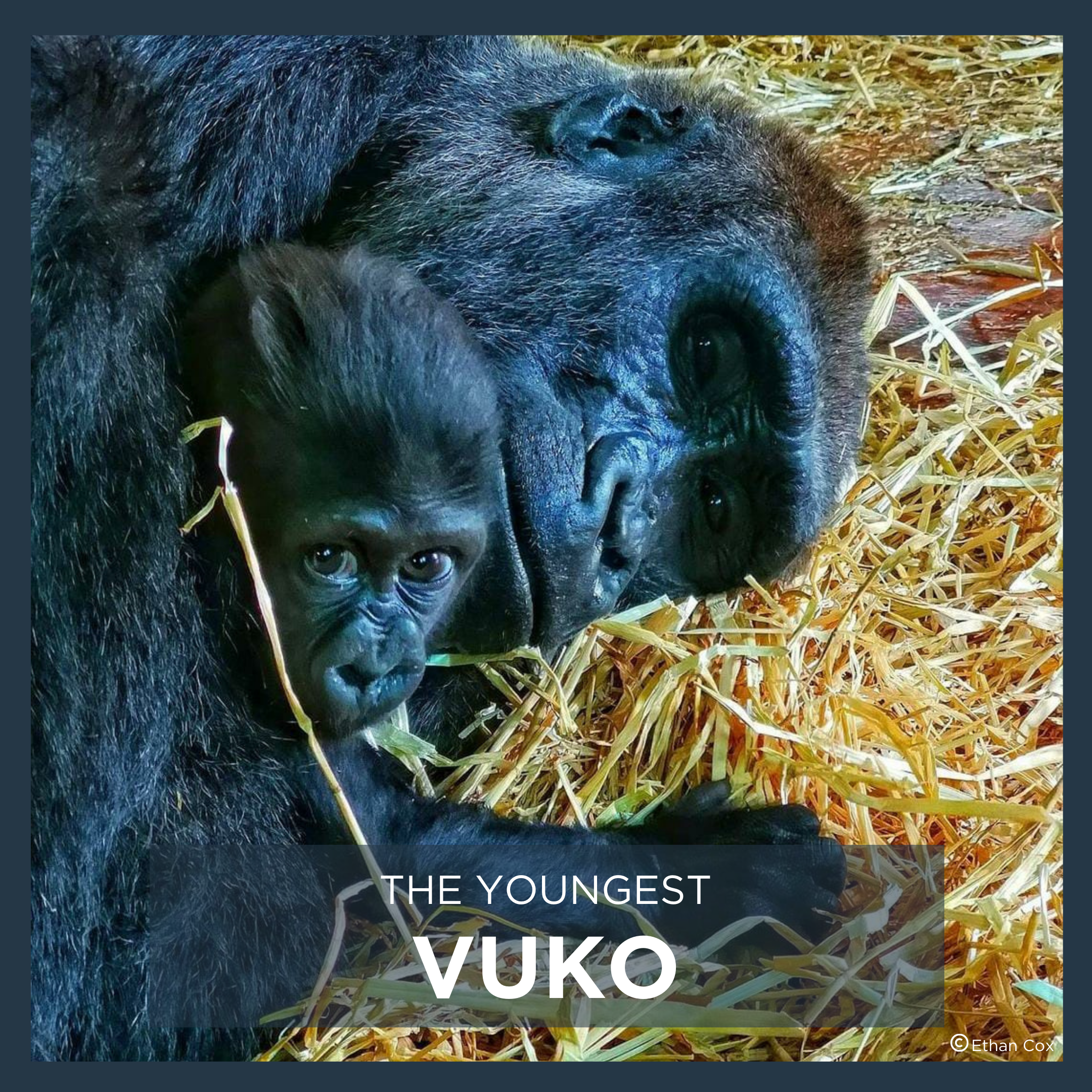 Vuko, born 9th January 2020, is mother Viringika's fourth offspring and father Kouillou's 22nd !
Vuko is becoming more independent as she grows up , playing with her boisterous big brothers, Koundi and Louango at every opportunity.
Vuko is the great grandaughter of the famous Silverback, Jambo from Jersey Zoo.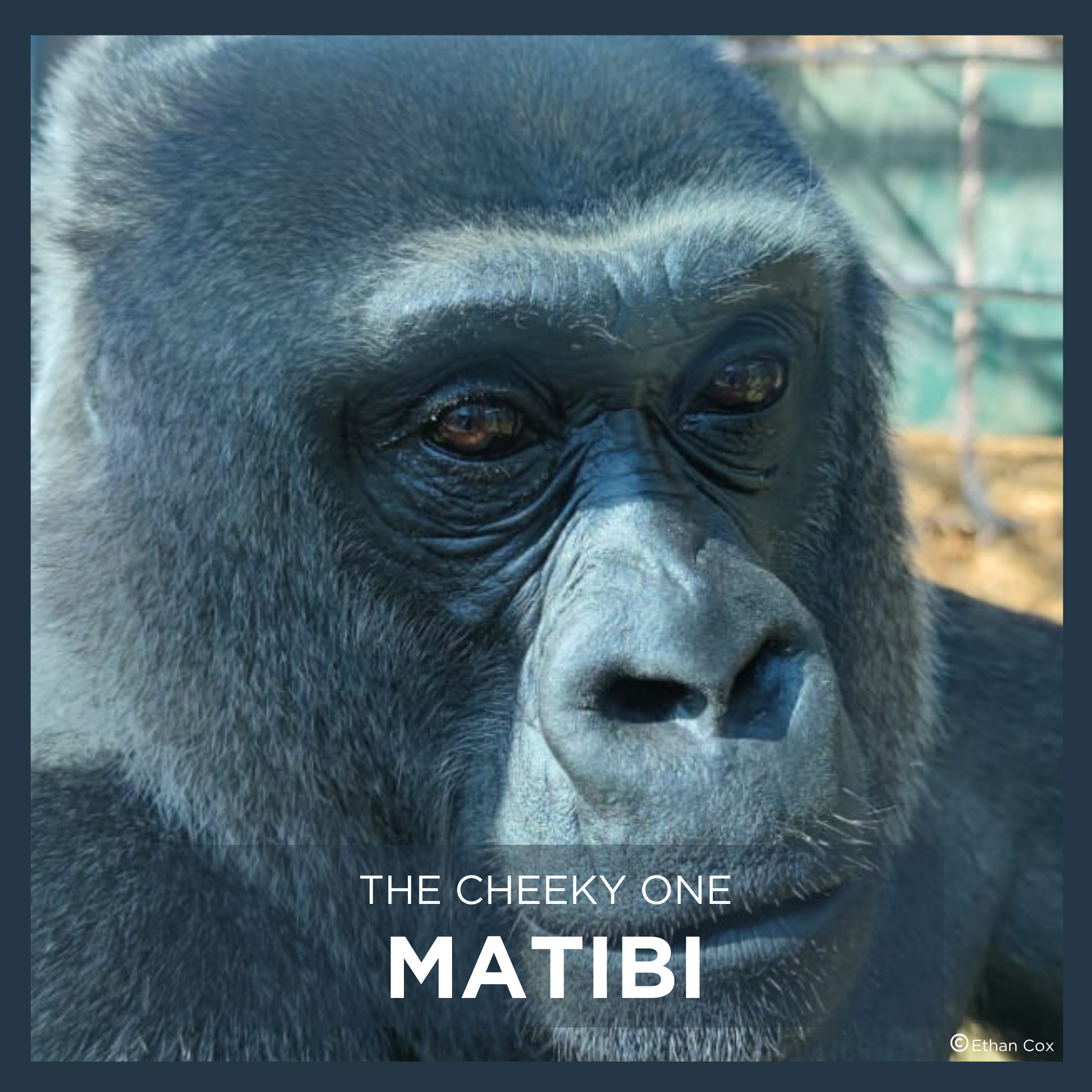 Matibi, affectionately known as Tibs by her keepers, was born at Howletts on 6th of March 1988 to Silverback Bitam and female Kaja. She was hand reared following a difficult birth, along with Bamilla and Mataki, who also now lives at Port Lympne Reserve at the Pavilion enclosure , just a short walk from the Palace of the Apes.
Tibs is a cheeky character and will often throw sticks at her keepers and visitors - she has had many years of practice and is very accurate. Tibs is mostly responsible for the signs you'll notice at both at Howletts and Port Lympne saying 'Beware these gorillas throw sticks'!
Tibs is the most likely of our adult gorillas to interact with visitors and is easily recognised by her distinctively prominent eyes.
We hope you'll bring your family to meet our family this summer!