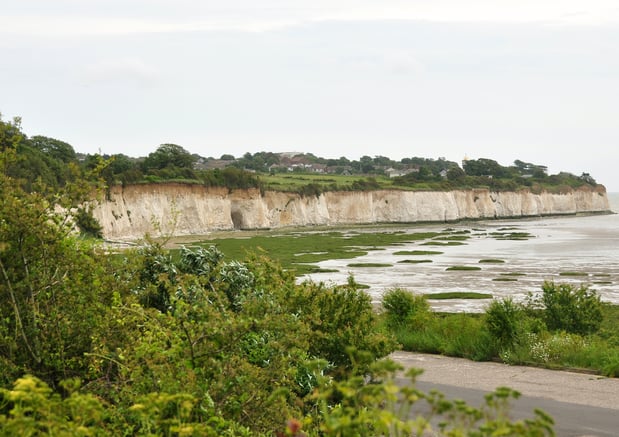 Kent, the Garden of England, famous for its gorgeous countryside and coastal paths.
With more than 42,000 miles of sweeping beaches, rolling cliffs, and heritage cities and towns, there's lots to explore whilst strolling through this historic county. Here are a few of the best nature walks for families…
England Coastal Path - Kent
From the beaches of Camber Sands to the white cliffs at Ramsgate, Kent is the first section of the England Coastal Path to open in the South East. It's a lengthy 68 miles but simply pick any section of a couple of miles and you'll find a route suitable for walkers of all ages and abilities packed with interesting things to see. The path offers a fantastic blend of natural beauty and heritage from Martello Towers to picture postcard fishing towns and the iconic chalky white cliffs.
Clowes Wood Easy Access Trail
This walk in Chestfield is around 3.2 miles and goes through Clowes Wood and open farmland. Home to a variety of wildlife, including nightingales and nightjars, your little ones will love it!
East Peckham River Walk
Another 3-miler through the Hop Farm, home to the largest group of Victorian Oast Houses in the world where hops for beer production have been grown for centuries. You'll cross over the River Bourne as it joins the River Medway along this route. The Man of Kent, a 16th century coaching inn, is a reminder of the local tradition that Medway divided the old Kentish kingdoms. Those born on the east side of the river are known as 'Men of Kent' and those born to the west are 'Kentish Men'.
Botany Bay
Visit this gorgeous bay on a coastal walk in Broadstairs, Kent. The bay is a popular spot in the spring and summer months, with its beautiful beach and notable chalk cliffs. Park at Kinsgate, Broadstairs at the end of Elmwood Road then pick up the coastal path to take you past Joss Bay and Kinsgate Bay to Botany Bay.
It's a 2-mile walk so won't be too hard on any littler members of the family!
Samphire Hoe Easy Access Trail
Created during the construct ion of the Channel Tunnel, Samphire Hoe is now a stunning home for wildlife. Featuring a picnic site, this two-mile walk will get you close to some of Britain's native birdlife and flora, including early spider orchids in April and May, or ground nesting meadow pipits and skylarks. The walk also offers a fantastic view of Shakespeare's Cliff, said to be the inspiration for the cliffs in the Bard's tragedy King Lear.
Kings Wood
There are a number of defined walks here but we've chosen one suitable for all, the lovely 3-and-a-half mile Molash route. This stroll through the beautiful ancient woodland and a series of shallow valleys. There are 1,500 acres of forest but this route takes in the popular George Inn starting at Church Lane in Molash and guiding you through an old cherry orchard and farm buildings, oast house cowls, and take in some of the sculptures from the woodland's famous Sculpture Trail
It's definitely one to visit whilst in Kent!
Do you spend enough time outdoors? Hoard up the family and put one, or more, of these stunning walks on your to-do list this weekend!
In the meantime, play our quiz, How Connected Is Your Family?