Working with wild animals, especially when rescued from the illegal pet trade, inevitably involves both good and bad times. Our new project rescuing and rehabilitating siamang gibbons in South Sumatra is no exception.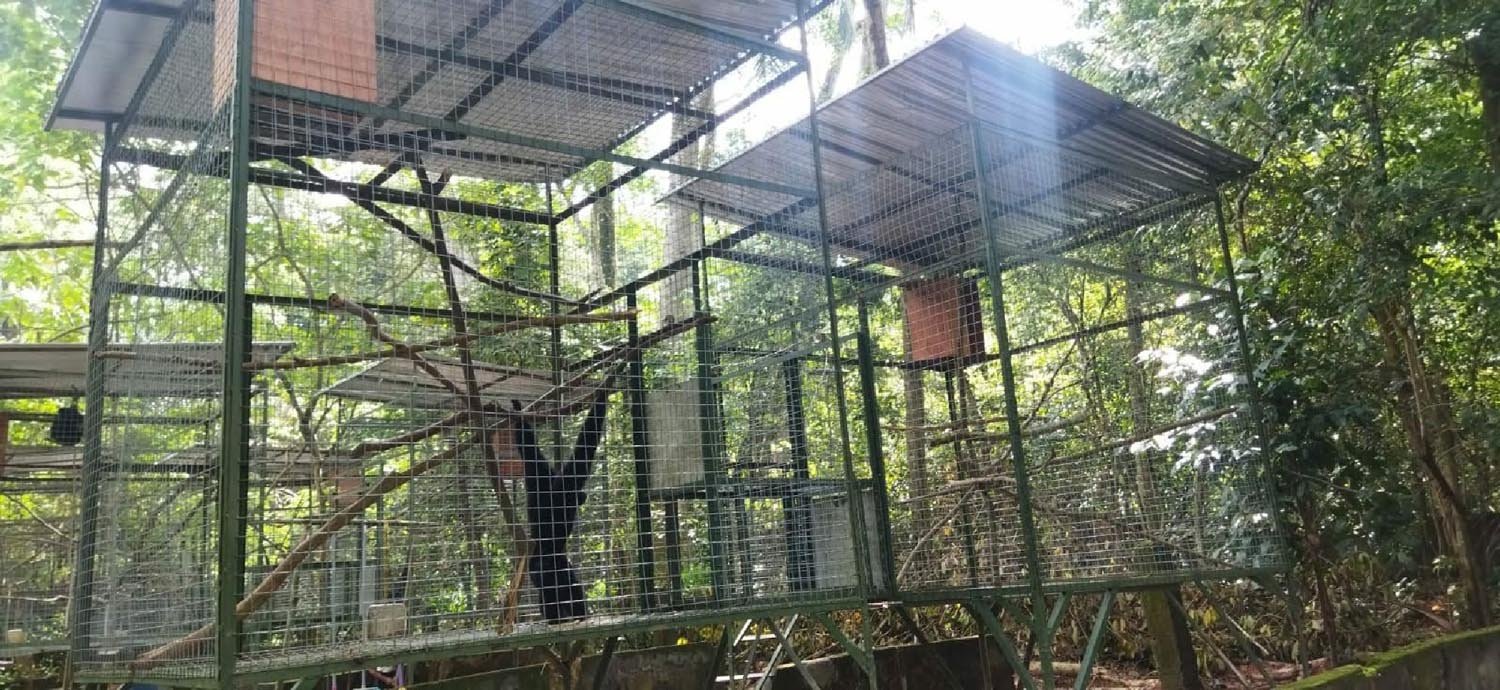 Quarantine Area at Siamang Rehabilitation Centre
Sadly, over the past few weeks, we have lost three of the rescued gibbons to various health problems. As regular followers of our work will know we have a full-time vet in our team at the rehabilitation centre but despite all our best efforts it was not possible to save 13-year-old female Tutik, 10-year-old male Kapten and 3-year-old male Black. Wild primates kept in captivity can suffer a significant number of health issues, both mental and physical. Some can be improved, and even eradicated, during rehabilitation but, unfortunately, sometimes nothing can be done. We would wish to never have to share such sad news with you, but it is an important part of the true cost of the illegal pet trade and cannot be ignored.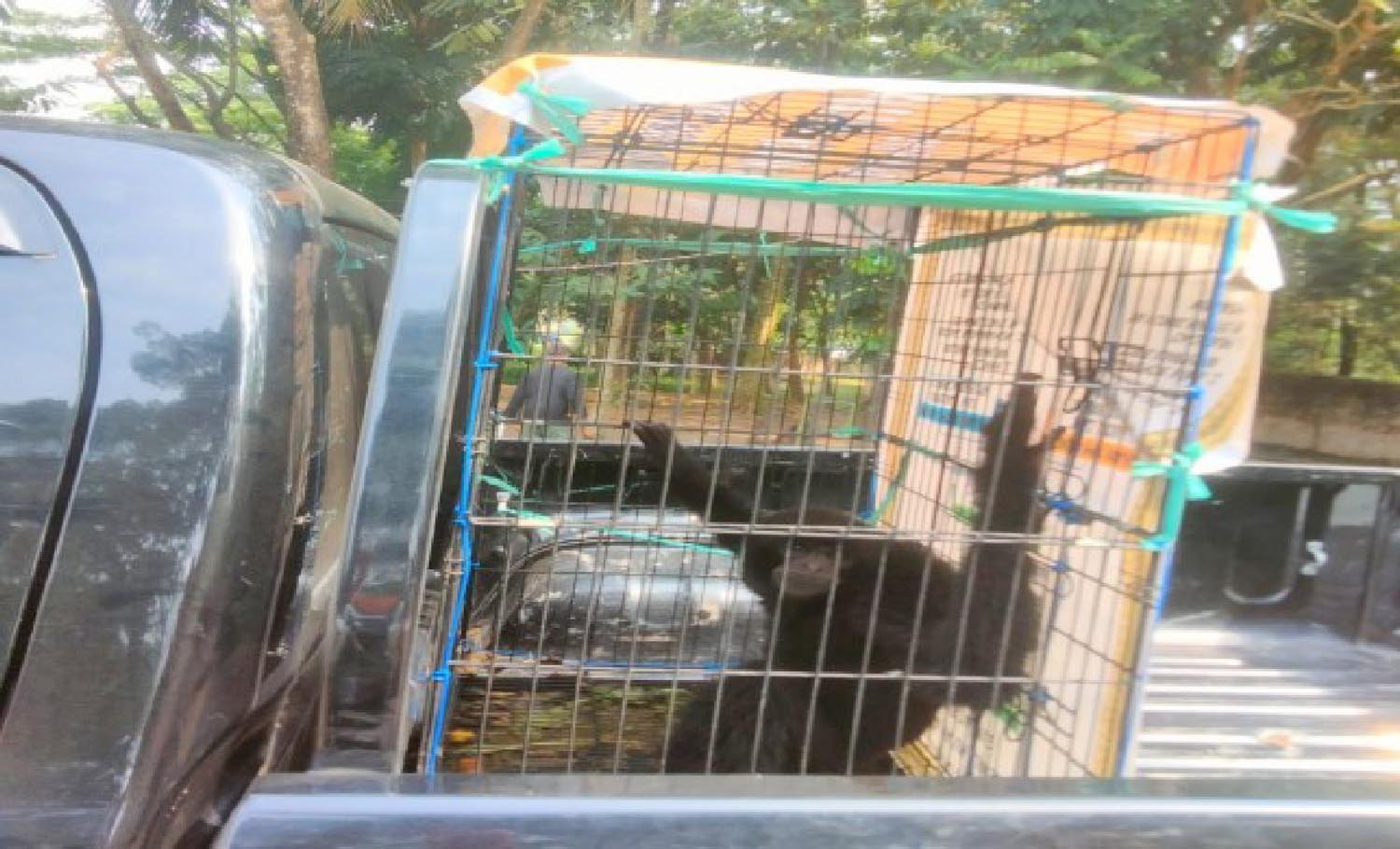 Rescued male siamang gibbon Joni arriving at our Siamang Rescue Centre August 2023
It is particularly hard for the keepers who are caring for these animals, but they know they must focus on those that remain and already other new rescued siamang have been received at the Centre, all needing their dedicated daily care and attention.
For these siamang to be given the best chance for survival the rehabilitation process continues and, on a positive note, our first transfer from quarantine to socialisation has taken place. At the end of July, 10-year-old male siamang Miko and 3-year-old female Moli were placed in adjoining sections of a socialisation cage.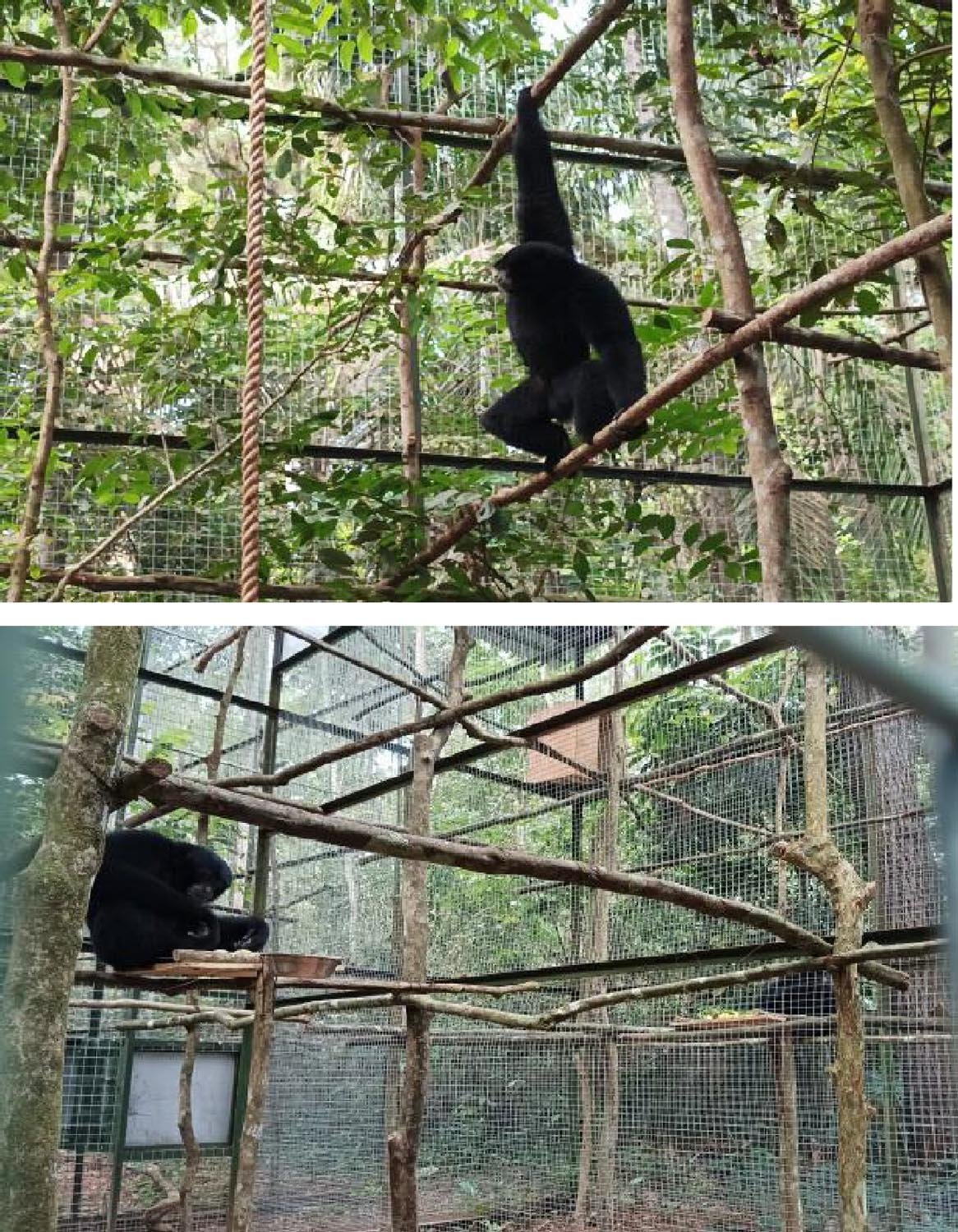 The transfer went well, and they are adjusting to their new environment. This will almost certainly be the first time either of these gibbons will have had the opportunity to interact with their own kind and it is an important step on their journey to rehabilitation. The much larger enclosures will also give them room to move freely and gain physical strength. They will remain in this enclosure for as long as necessary, and will hopefully become a bonded pair. During this time further assessments will be carried out on their health and their readiness for possible release back to the wild at some point in the future.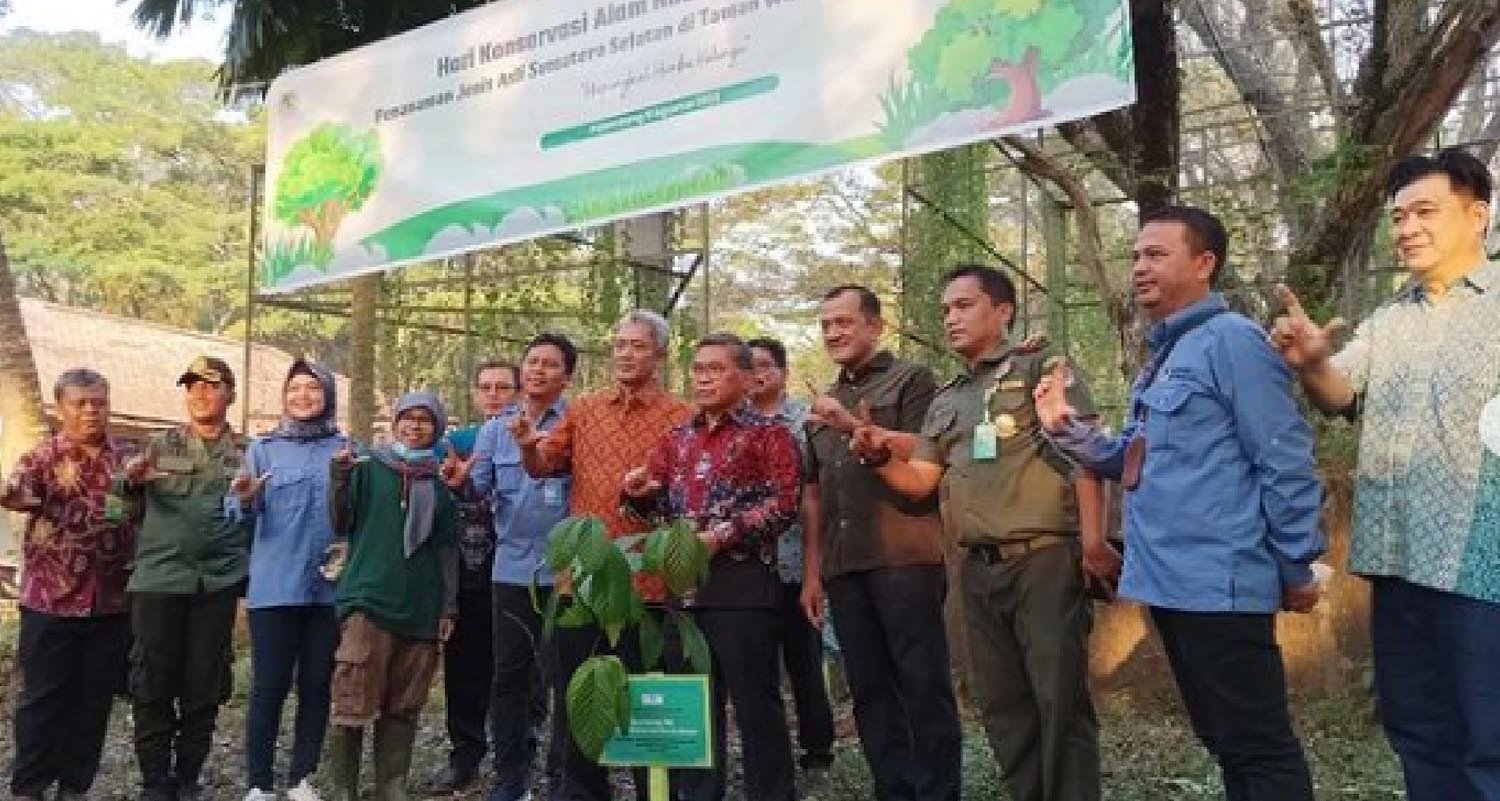 A special visit to the Siamang Rehabilitation Centre
We would also like to share with you another special occasion for our project in Sumatra. The 10th of August is National Nature Conservation Day on the island, and this year our Siamang Rehabilitation Centre was honoured to receive a visit from the Deputy Minister of Environment and Forestry, Mr Alue Dohong. He was accompanied by the Head of BKSDA South Sumatra, and the operational manager of the Centre from The Aspinall Foundation Indonesia. This was a very important visit for the Centre, and we would like to repeat the comments already made by our team in Indonesia in thanking Mr Dohong for stopping by and providing guidance to our team on continuing, and improving, our efforts to preserve biodiversity in South Sumatra.
The Aspinall Foundation is working on this project in collaboration with the Natural Resources Conservation Agency (BKSDA) of South Sumatra and the Directorate General Conservation of Natural Resources and Its Ecosystem, Ministry of Environment and Forestry, Republic of Indonesia.
We would like to thank the Keidanren Nature Conservation Fund, the Animal Sanctuary Trust Indonesia, and DierenPark Amersfoort Wildlife Fund for providing funding support towards some of the costs involved. Without their help, this project would not be possible.