We are delighted to share with you news of some youngsters that have arrived at Port Lympne in the last few months.
On the 3rd December 2018 sambar deer Bhindi was born. We currently have 1 male and 10 females on our Asian Experience at the park. The 3rd December was a particularly cold day and during one of their regular rounds our Hoofstock team spotted the baby fawn wandering around with no sign of mum. Given the absence of maternal care the team immediately took her to our vet. She was very cold and weak, so the decision was taken to hand raise her. This is never an easy decision but, as you can see from this video, she is doing really well, and certainly enjoying life.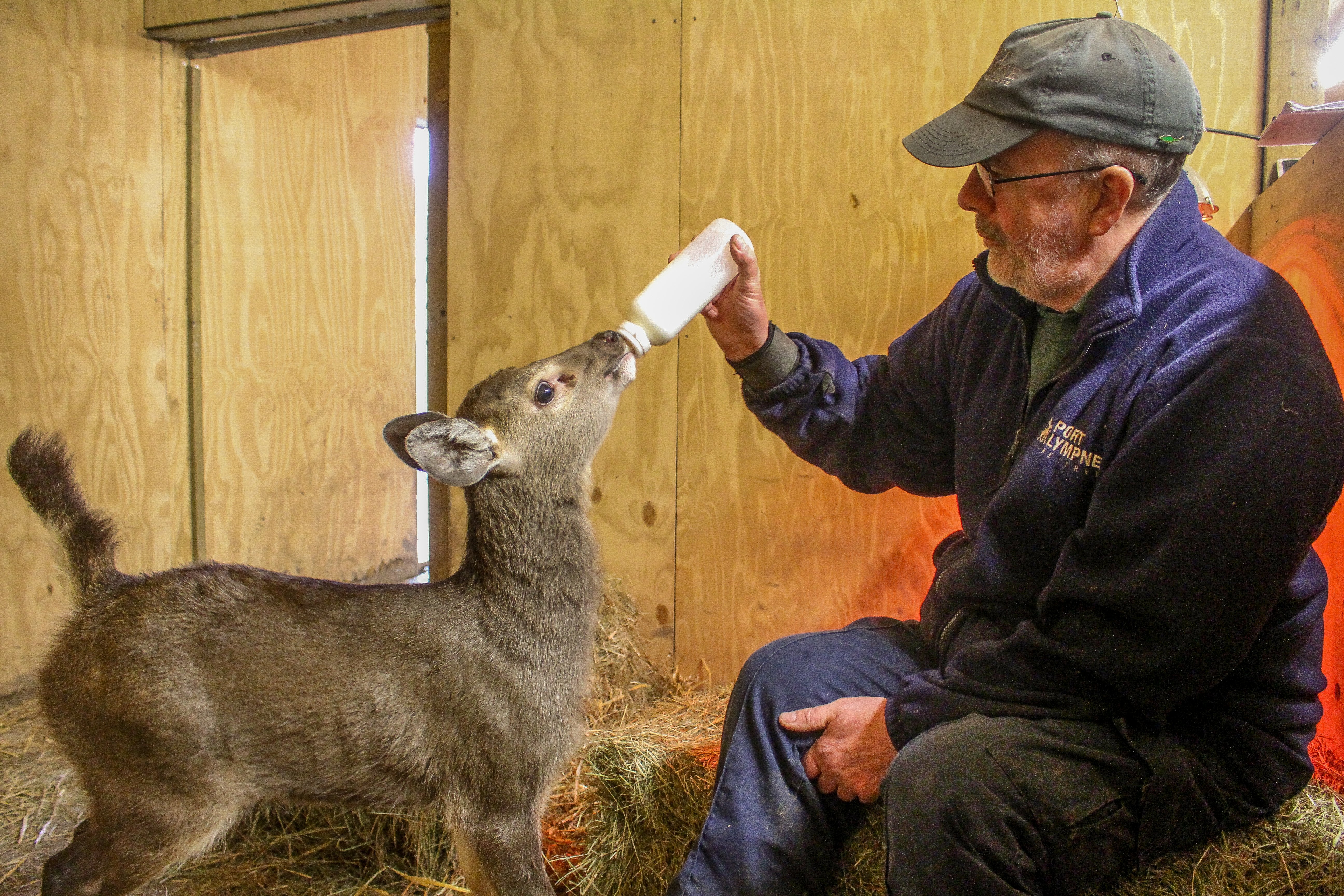 There are several subspecies of sambar and Bhindi belongs to Rusa unicolor , native to India and Sri Lanka. Classed as Vulnerable by the IUCN red list the main threats they face in the wild are habitat loss through human activities such as logging and urban sprawl, together with significant numbers being killed due to hunting and trapping. Given the level of threats they face it is likely their long term survival will be dependent on large protected areas being set aside for wildlife.
For now though all Bhindi needs to worry about is growing big and strong so that one day she will produce fawns of her own.
Our first breeding group of drill arrived at Port Lympne in 2005 and the following year a baby was born. At the time it was the first in the UK for over 30 years.
The drill, a short tailed forest 'Old World Monkey' most closely related to mandrills, is very much a primate on the edge. It is thought the wild population has reduced by over 50% in recent decades and the species is still subjected to excessive hunting and continuing habitat loss exacerbated by their limited range. They inhabit only mature lowland coastal and riverside tropical rainforest in the border regions of Cameroon and Nigeria.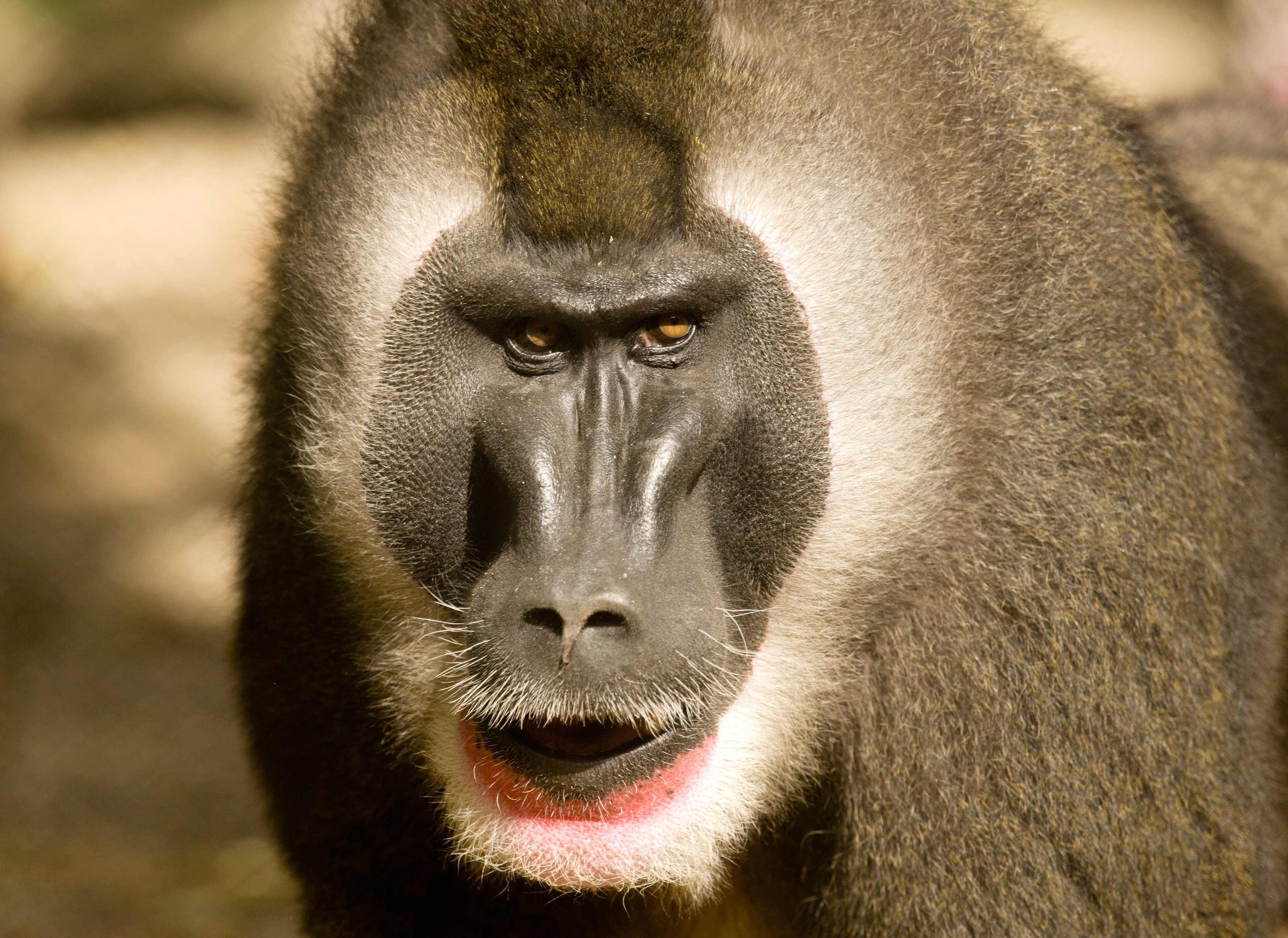 Given their vulnerable status we are delighted that two babies have been born to our current breeding group. As yet unnamed and sex unknown, they are currently getting used to the world in the safe care of their devoted mums.