Under the expert direction of Country Director, Made Wedana, our team in Indonesia are progressing well with the construction and preparations for the first dedicated Siamang Rehabilitation Centre in south Sumatra.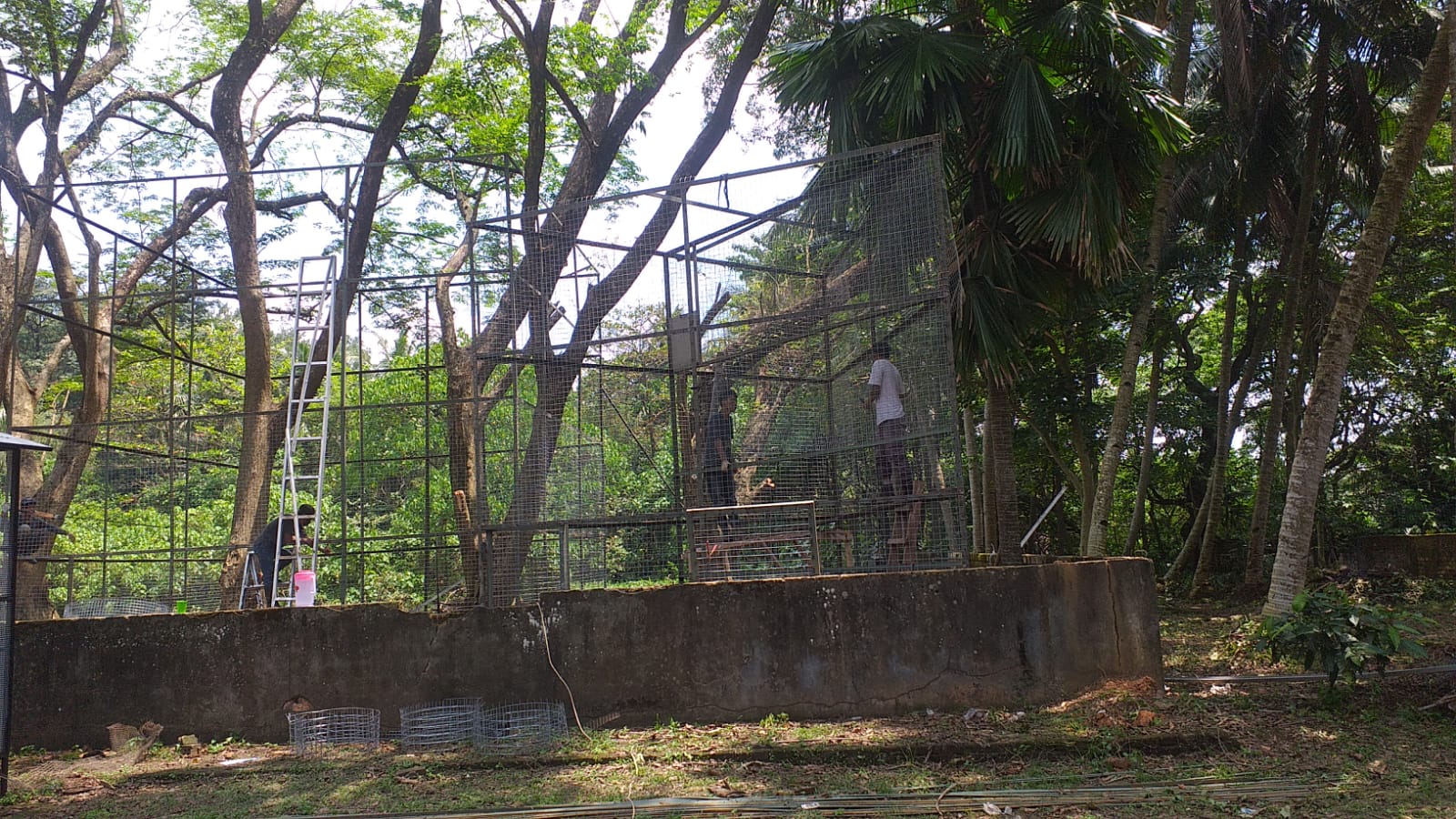 The 10 enclosures are being built first © The Aspinall Foundation Indonesia
The enclosures will provide rescued siamang with the space they need to move naturally. Despite their size they are incredibly agile as they move through the treetops. Like all gibbons, they prefer to swing between branches rather than walk on the ground. Existing trees are being incorporated into the enclosures and additional branches will then be added.
We experienced a few delays at the start of the project which means our opening date has been revised to December 2022. By then all the building work, including the office and the veterinary clinic, will be complete.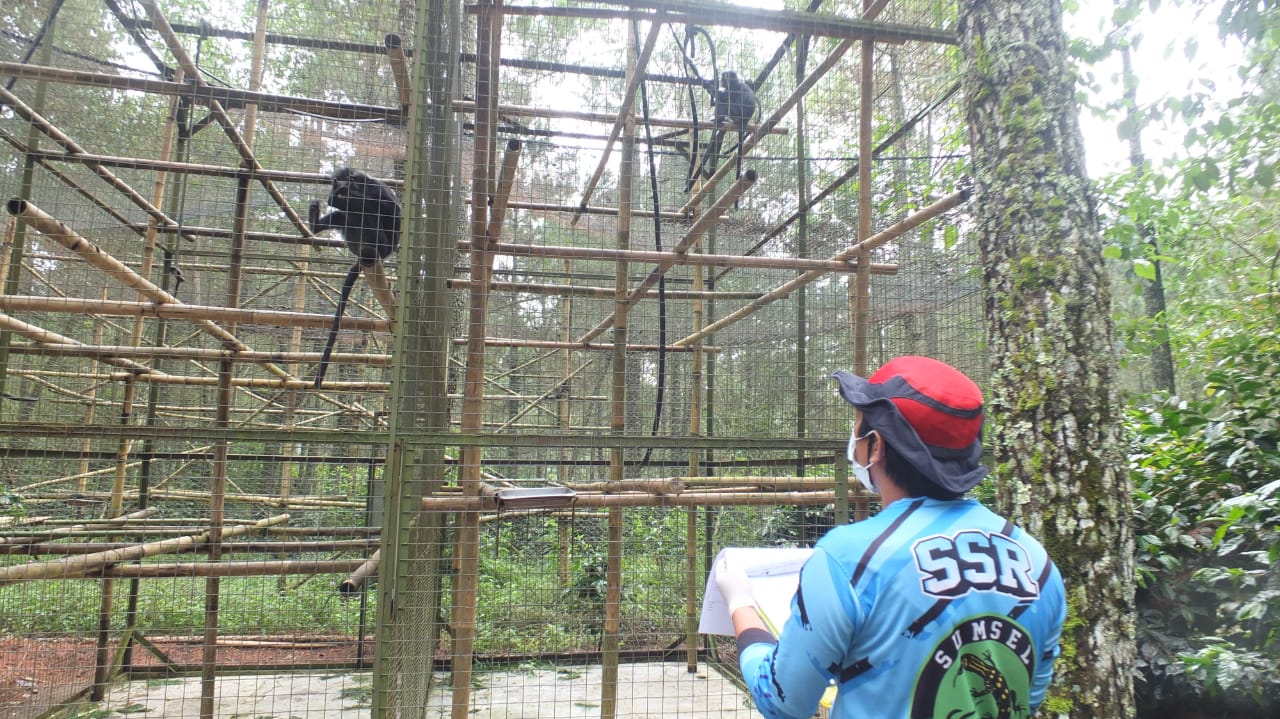 Trainee keeper at our centre in West Java © The Aspinall Foundation Indonesia
Some of the Sumatran keepers are already employed and are either working at the site or have travelled to Java where they are receiving training at our Javan Primate Rehabilitation Centre. Whilst in Java the new keepers have the opportunity to meet a pair of young rescued siamang who will be among the first to go to Sumatra.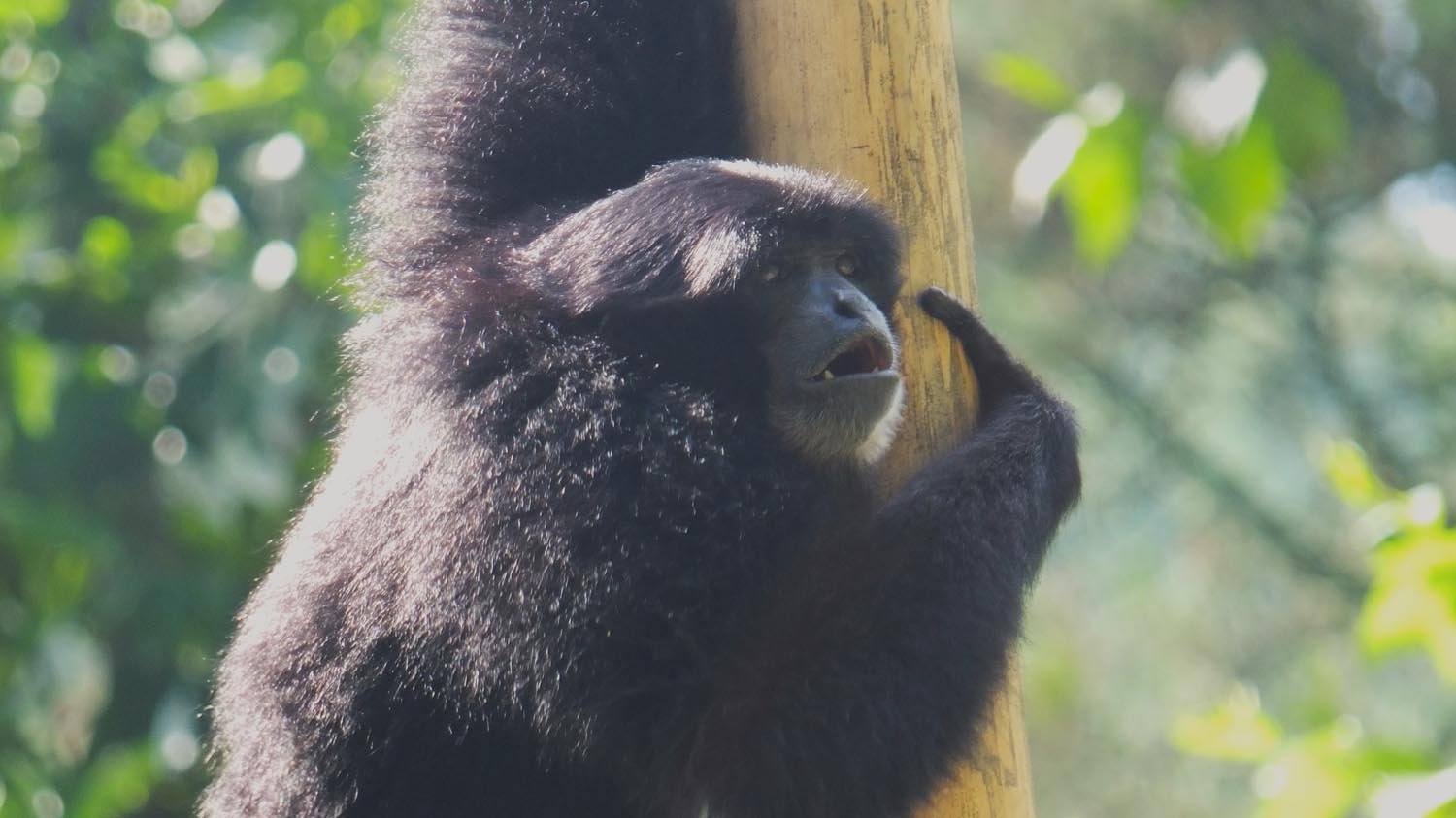 Siamang are heavily traded as pets © The Aspinall Foundation Indonesia
Siamang are the loudest of the gibbons, thanks to a gular throat sac. Their song can be heard for over a mile (2 km) and last for 20 minutes. Pairs of siamangs, like Jon and Cimung sing duets, with the male and female taking different parts. They will have to wait a bit longer but one day these two siamangs will sing as free gibbons and their song will carry across the treetops.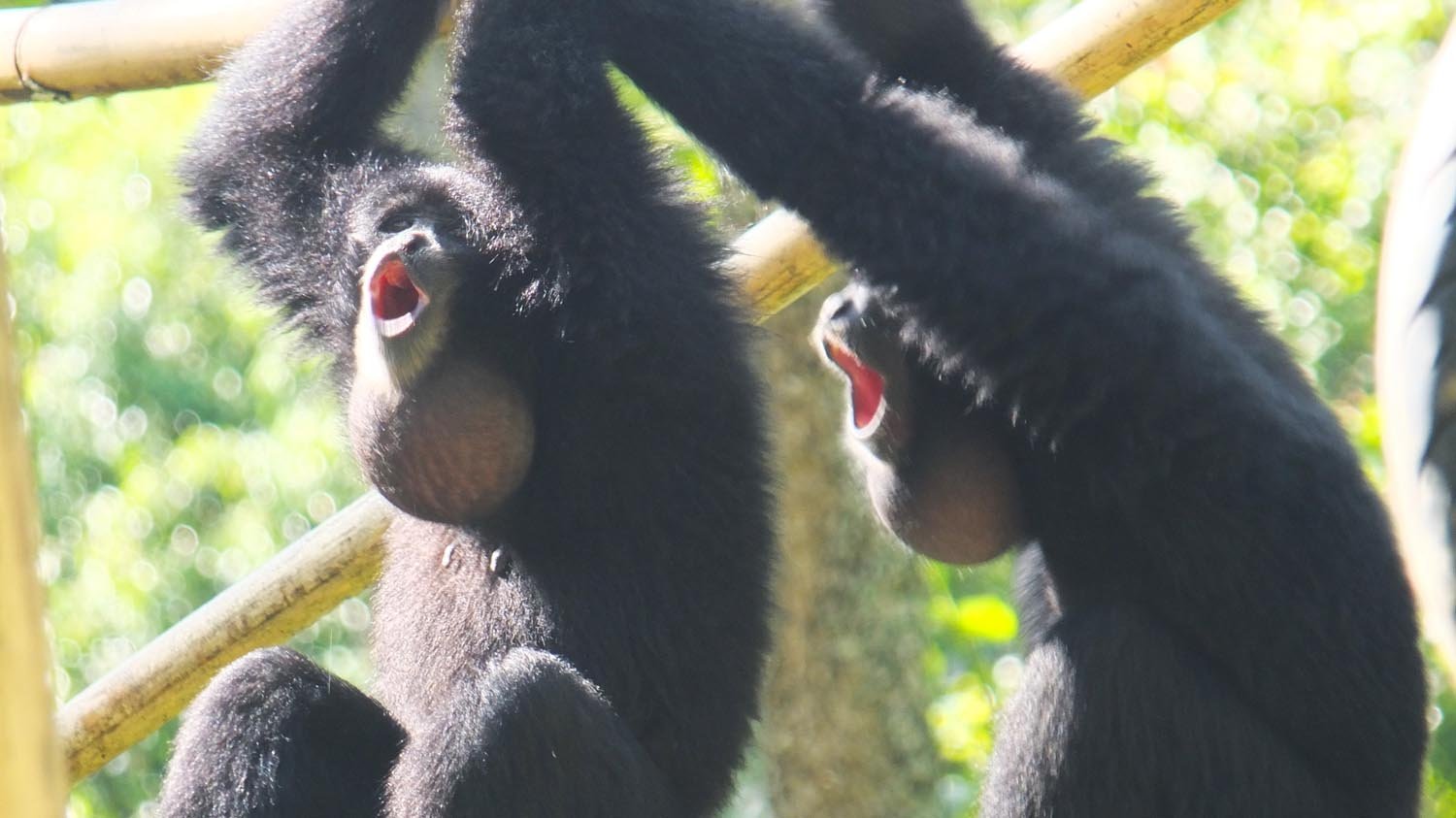 Jon & Cimung © The Aspinall Foundation Indonesia
The Aspinall Foundation is working on this project in collaboration with the Natural Resources Conservation Agency (BKSDA) of South Sumatra and the Directorate General Conservation of Natural Resources and Its Ecosystem, Ministry of Environment and Forestry, Republic of Indonesia.
We would like to thank the Keidanren Nature Conservation Fund and the Animal Sanctuary Trust Indonesia for providing funding support towards some of the costs involved with this project.