Contemplating the difficult year gone by, there are still many achievements for us to celebrate amidst the ongoing challenges in the world at large.
Our work was able to continue, all thanks to our supporters, and below are just some of our favourite good news stories from 2021.
Joshi goes #backtothewild
Early in 2021, Joshi, the much-loved Howletts gorilla, made the epic journey to our Gorilla Protection Project in The Republic of Congo. Western lowland gorillas had once been hunted to extinction in this area, but Joshi is one of over 70 gorillas that we have returned to the wild.
After making the journey, Joshi was slowly introduced to two orphan gorillas, Loukelela and Bomassa. After a few months, the three gorillas moved to a protected island on the river within the Lesio-Louna Reserve, where they have been learning to live as wild gorillas.
Eventually they will be released to the mainland, joining other established gorilla groups, and in time adding to the wild population with their own children, living wild and free under the protection of The Aspinall Foundation team.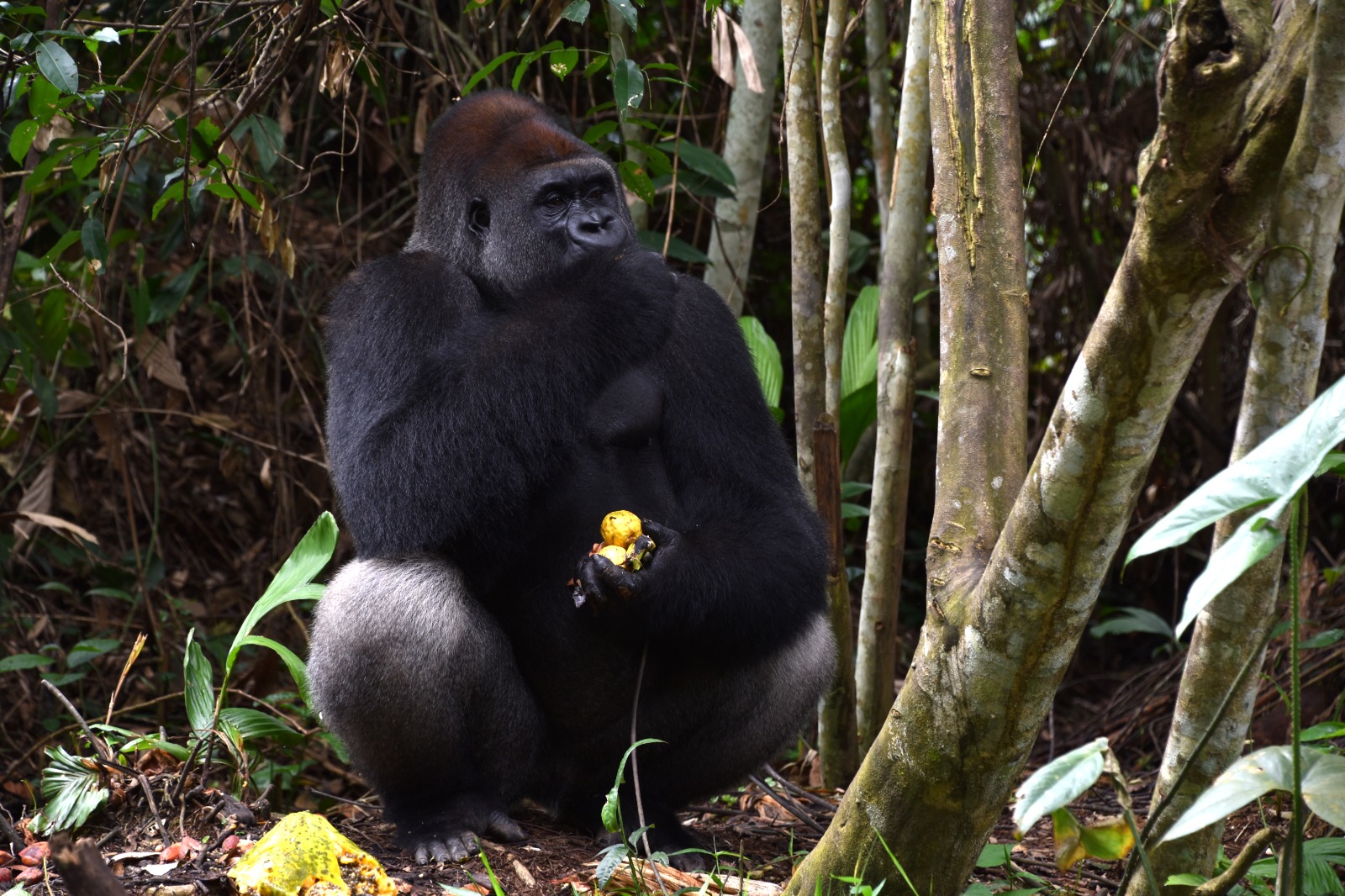 Joshi living wild and free. © The Aspinall Foundation
We will keep you updated on these magnificent gorillas as they continue to take their next steps to freedom.
Baby Taali is born
Meanwhile, in neighbouring Gabon, another first for conservation took place, with the birth of baby Taali this summer.
Taali is the first ever gorilla born in the wild to two captive-born parents. Father Djongo was born at Port Lympne Reserve and repatriated to Gabon in 2013, while Mother Mayombe was born at ZooParc de Beauval in Saint-Aignan, France, and was repatriated to Gabon in 2019 through a collaboration between The Aspinall Foundation and Beauval.
Baby Taali captured our hearts this year and showed how important and successful rewilding projects are when it comes to protecting endangered animals like gorillas.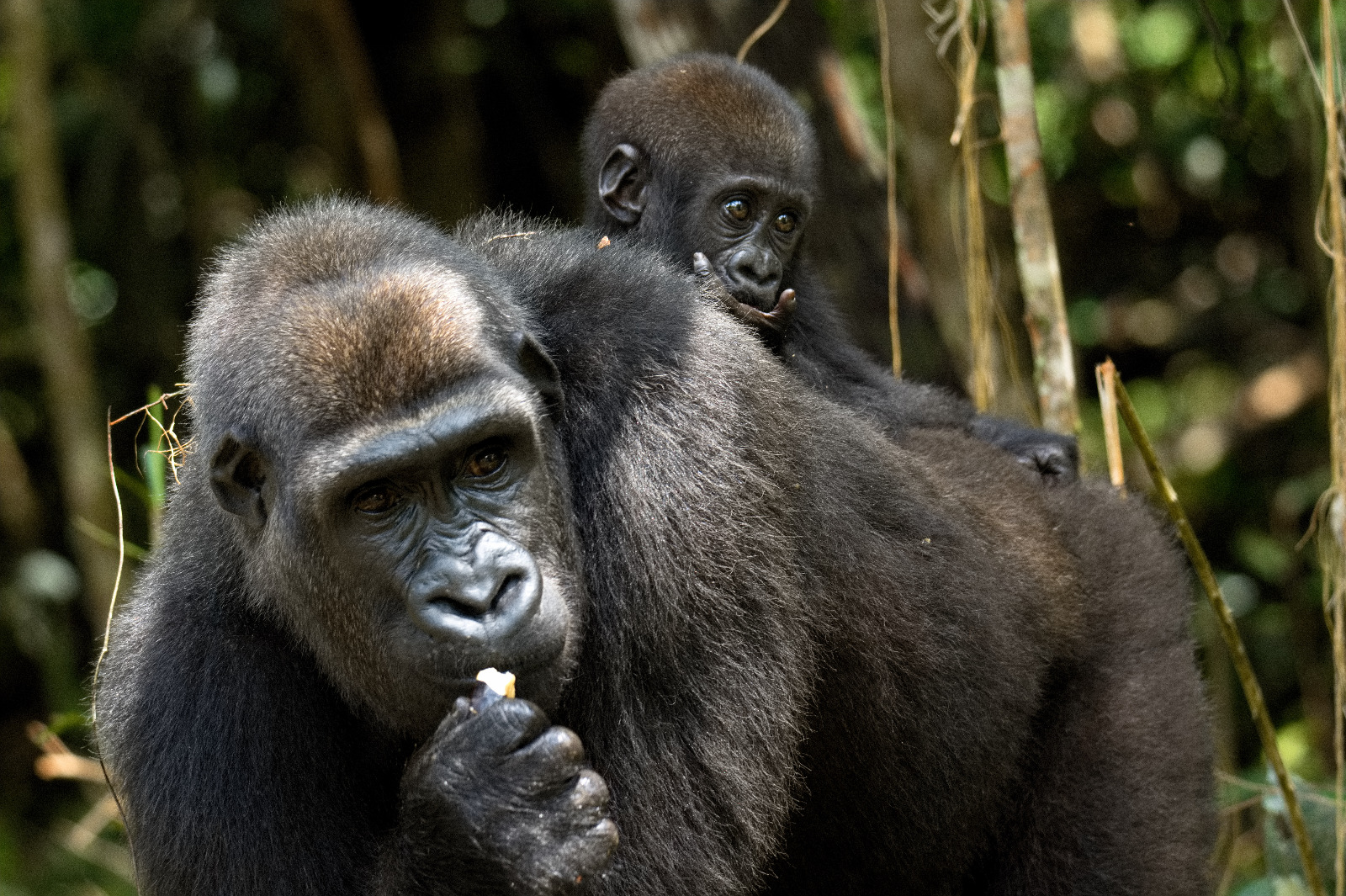 Mayombe and baby Taali. © TheAspinallFoundation
We are hopeful she will be the first of many wild-borns to captive-born parents at our Gorilla Protection Project, another step in restoring this previously eradicated species.
New Cheetah arrivals in South Africa
Although we were deeply saddened by the heartbreaking death of Saba, one of the cheetahs we rewilded in 2020, we also received rather happier news from our cheetah project.
In November 2021, we were delighted to announce the birth of a litter of cubs on a South Africa reserve to two captive-born rewilded cheetahs: Nairo, rewilded from Howletts, and Ava, who grew up in South Africa.
The four youngsters were born at Mount Camdeboo Private Game Reserve, a 35,000-acre site in the heart of the Great Karoo. All are doing very well and are being regularly monitored by rangers. The cubs represent critical new genetics in the Southern African Cheetah Metapopulation Project, administered by the Endangered Wildlife Trust.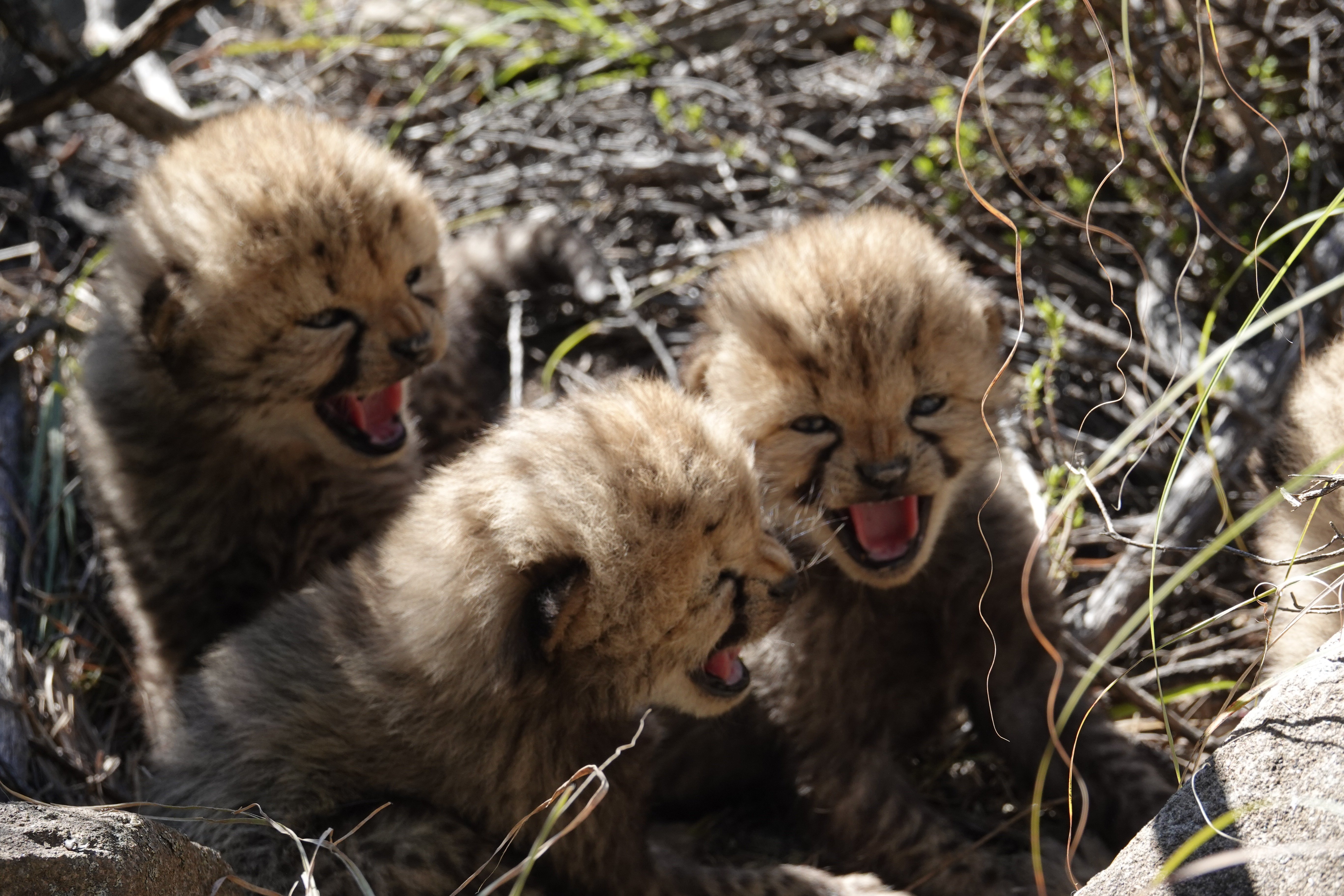 Nairo and Ava's cubs.
The cubs' father, Nairo, was rewilded by The Aspinall Foundation from Howletts Wild Animal Park in Kent to South Africa in a conservation world-first in 2020. He and his brother Saba were born at Port Lympne Hotel & Reserve in Kent and transferred together from Howletts to South Africa in February 2020.
They began their new life at Ashia Cheetah Sanctuary, where they acclimatised and trained for life in the wild. Several months later, they moved to a rewilding boma at Mount Camdeboo, before finally being released onto the main reserve in February 2021.
The cubs' mother, Ava, grew up at Ashia Cheetah Center, in South Africa's Western Cape, and had been released successfully rewilded to Mount Camdeboo Private Game Reserve prior to Nairo's arrival. She was introduced to Nairo and Saba during their time in the rewilding section, in the hope that she would eventually choose to breed with one of the brothers.
The new cubs are being closely monitored and we look forward to updating you on their progress.
What's next?
This is of course, just a snapshot of some of the big news stories from 2021. The hard work saw us continue to return langurs and gibbons to the wild in Java, protect lemurs across Madagascar, and help improve their habitat by planting tens of thousands of trees with the local community.
In 2022, our aims remain the same, and we are already looking forward to continuing our hard work and embarking on some of our most exciting projects yet. Will you help us with our next exciting projects?