In a quiet corner of the Kent countryside the greatest love story of our time is unfolding! Okay, so that might be a slight exaggeration, but we are just as in love with Donald the dwarf forest buffalo and his new lady friend, Kelly as they are with each other! The pair were re-introduced during lockdown and are now inseparable...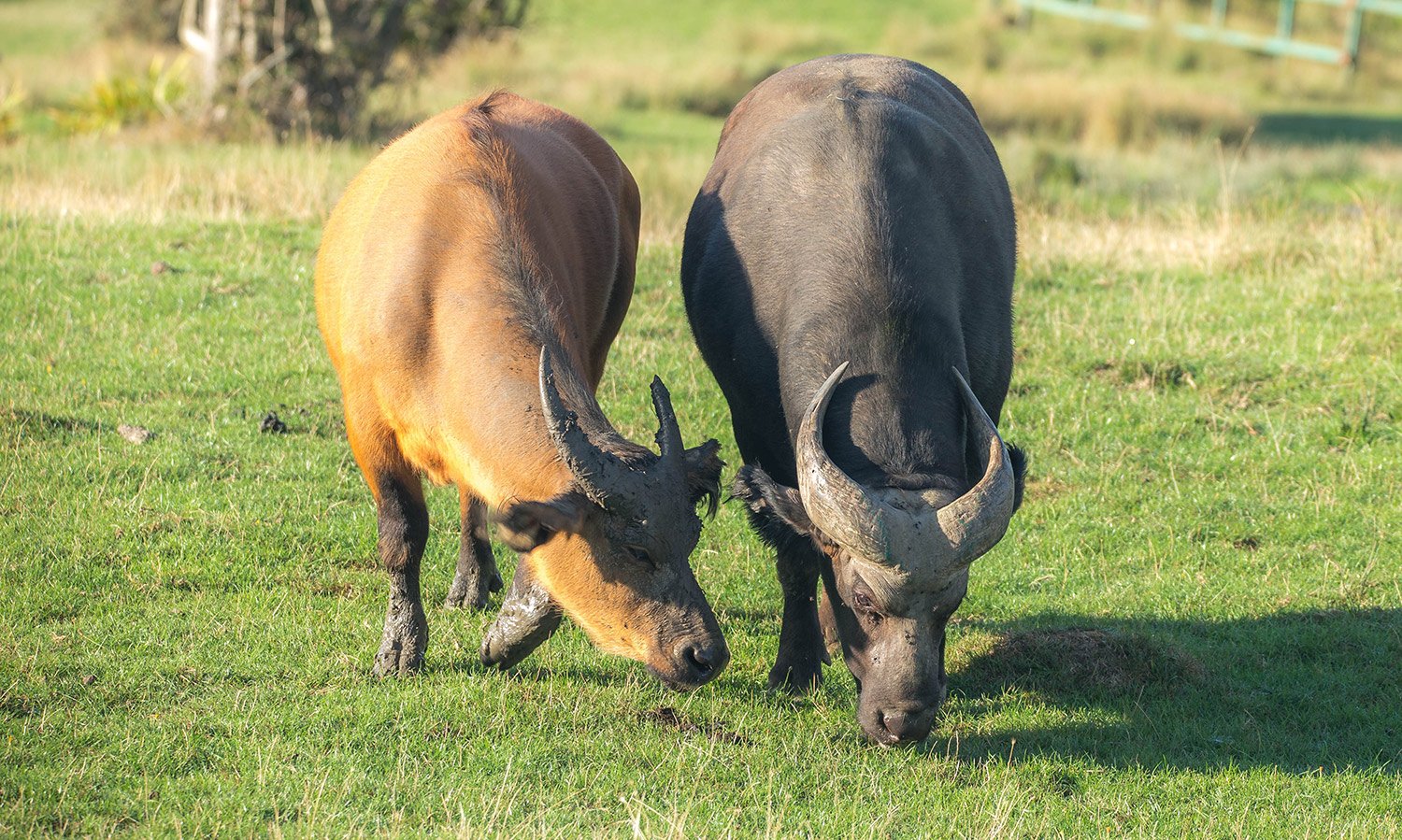 Dwarf forest buffalo pair, Kelly (left) and Donald (right) at Port Lympne Hotel & Reserve in Kent
For many of our Members and Season Pass holders, Donald has been a familiar sight on The African Experience, where he could mostly be seen peacefully standing and chewing - living the quiet life!
Distinguished gentleman Donald, 21, was met with a nice surprise on 3rd September 2020, when an old flame from Marwell Zoo wandered back into his life in the form of Kelly; the beautiful copper coloured 23 year old. The pair had previously lived together at Marwell Zoo before Donald came to us at Port Lympne Reserve in 2018. The reunion was a beautiful moment and Donald instantly fell in love again - it is rare now to see one without the other!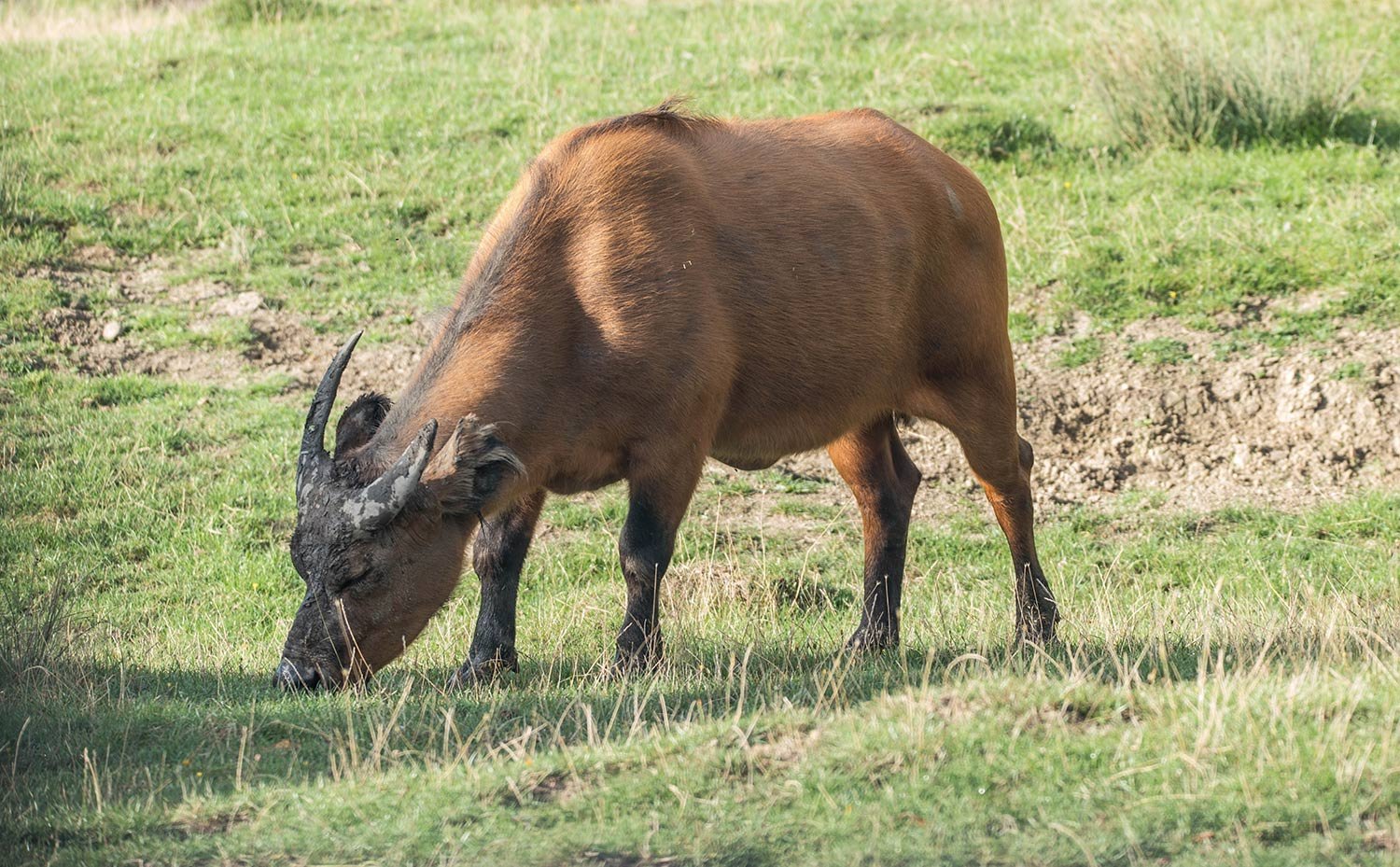 "Old flame" Kelly enjoying her new home at Port Lympne Hotel & Reserve in Kent
Although they are inseparable, like all couples they do have their differences. African Experience keeper, Victoria Snook said "As delighted as Donald is to have Kelly around, he does get annoyed with all the exercise she is making him do, as Donald loves the quiet life and a nice routine, however she loves to be all over the place exploring!"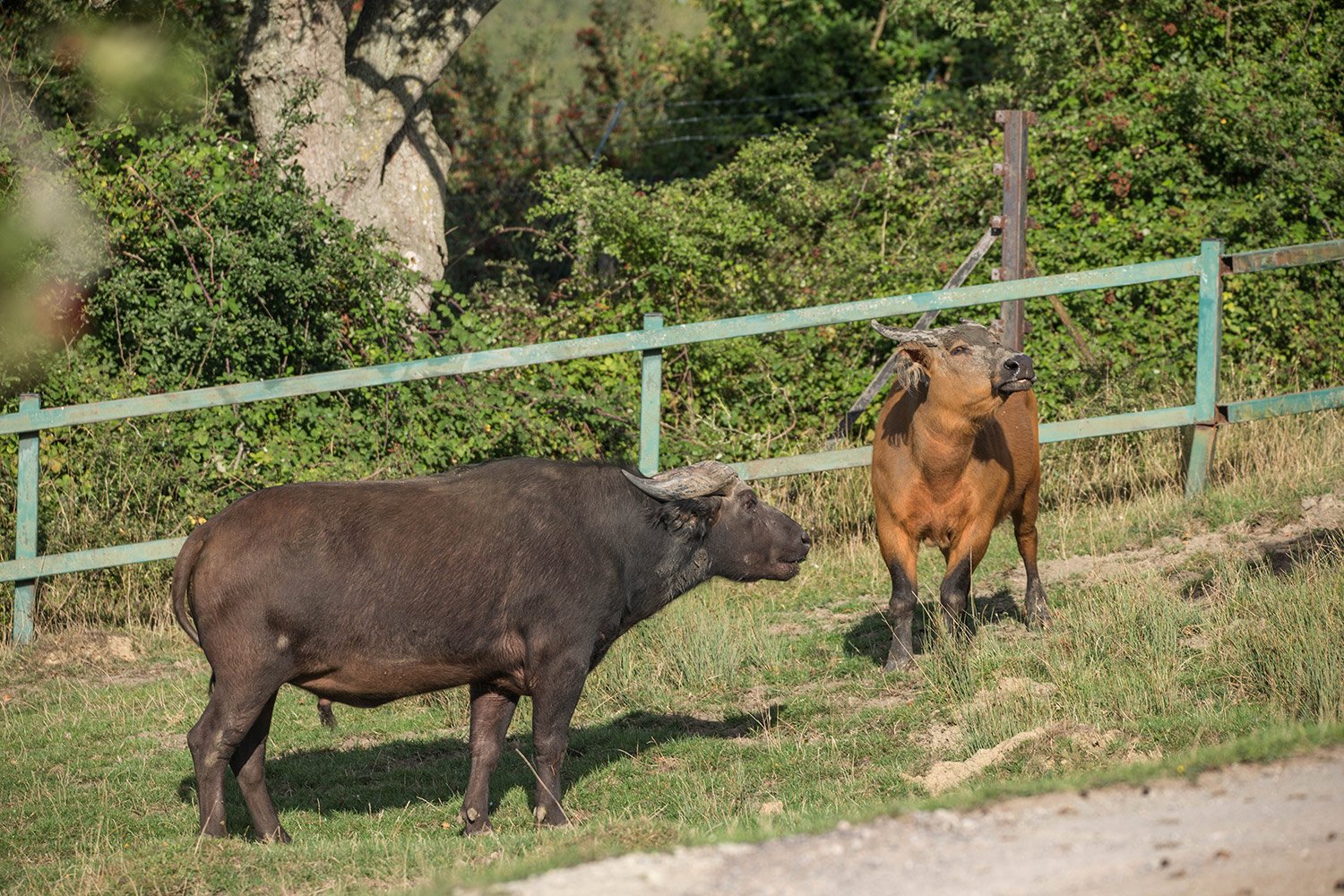 Like all couples, Donald and Kelly have their differences!
Kelly's striking good looks weren't an instant hit with the other animals though as Vicky explains; "As she is bright orange some of the animals were a bit wary of her, but have slowly come to realise that she is just a big brown cow".
We can't wait for you all to meet these two love birds (or buffalos!), when you upgrade your visit with one of our exciting safari experiences led by our expert Rangers.
Our day visit safaris are now sold out until Friday 13th August 2021 due to popular demand.