Regular visitors to Howletts Wild Animal Park will already know our pair of stunning Sumatran tigers, Achilles and his mate Aguia, but did you know just how rare a sight they are?
Conservation status
With an estimated population of less than 400 of these majestic big cats left in the wild, Indonesia's last tiger is slowly disappearing due to poaching and habitat loss from palm oil plantations. Conservationists are working to help the population recover in an effort to prevent the Sumatran tiger suffering the same fate as the already extinct Bali, Javan and Caspian tigers.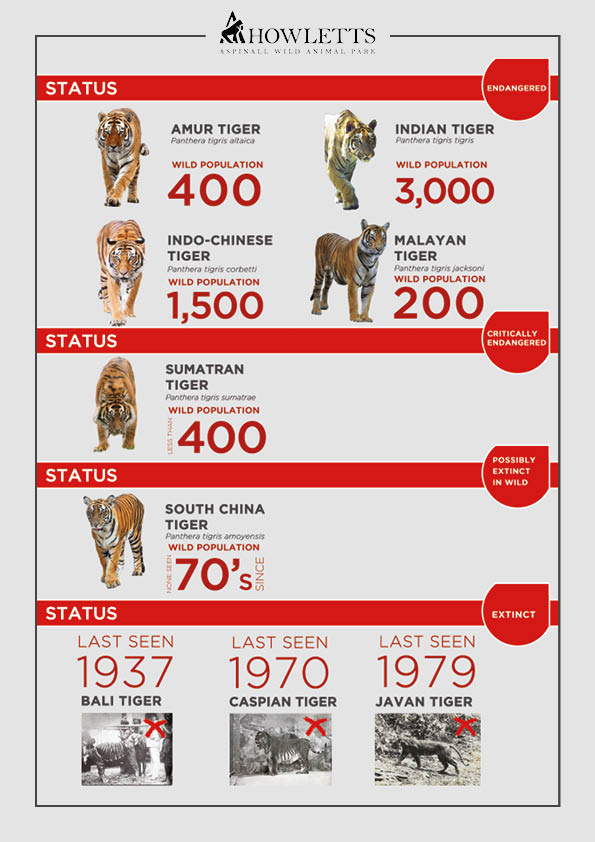 All tigers are endangered
Small, but mighty
Sumatran tigers are the smallest of the 5 five remaining subspecies of tiger, but no less fierce, preying on deer, wild boar, monkeys and birds.
They are quite distinctive with their darker, narrower stripes which help them hide in their dense forest habitat, and their more maned and ruffed appearance.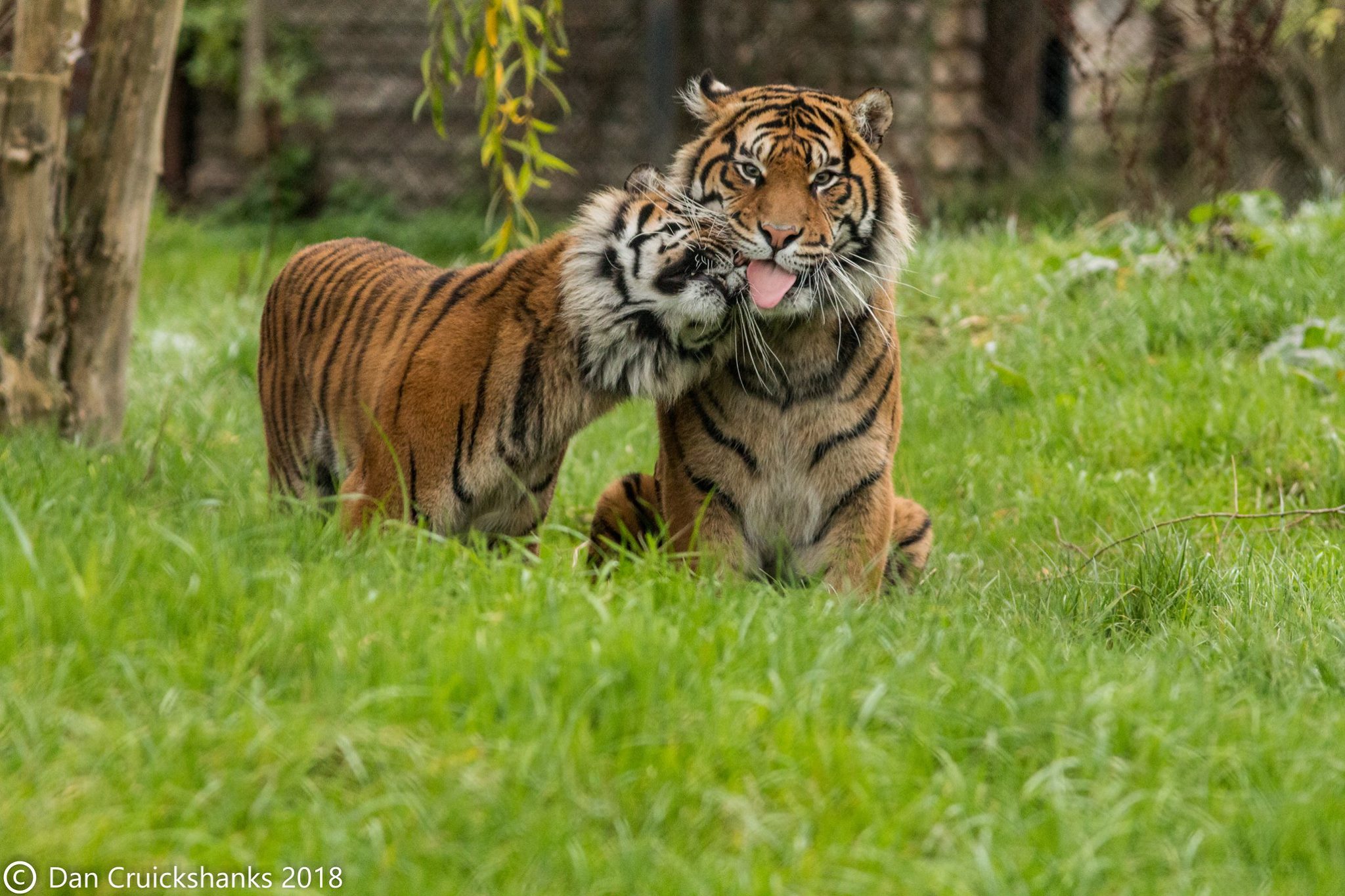 Sumatran tigers Achilles and Aguia at Howletts Wild Animal Park
What's in a name?
Although tigers are generally solitary, only coming together at mating time, there is a name (or collective noun) for a group of tigers. We're not going to tell you what it is here, because we want you to have a go at our collective nouns dingbats quiz, here!
Visit Achilles & Aguia this summer for a great value day out at Howletts Wild Animal Park!