Our team has recently been working closely with partners to undertake vital conservation work with a fascinating new species: pangolins.
These remarkable, shy nocturnal creatures are the world's only scaled mammals and have the heart-breaking distinction of being the most illegally trafficked animals in the world. Found across sub-Saharan Africa and Asia, they are threatened by poaching for their meat and keratin scales, which are used in traditional medicine, as well as habitat deforestation.
So far this year, our dedicated team in South Africa has rescued three pangolins from dire circumstances. October saw them springing into action to airlift a pangolin from Mbombela after the poor animal had been
confiscated from illegal trade. The city was locked down by bus strikes,
completely blocking all roads in and out. The vulnerable animal was
flown in a fixed-wing aircraft out of the city and directly to the care of waiting vets. Currently being rehabilitated, this pangolin will be
released very soon to a protected wild area.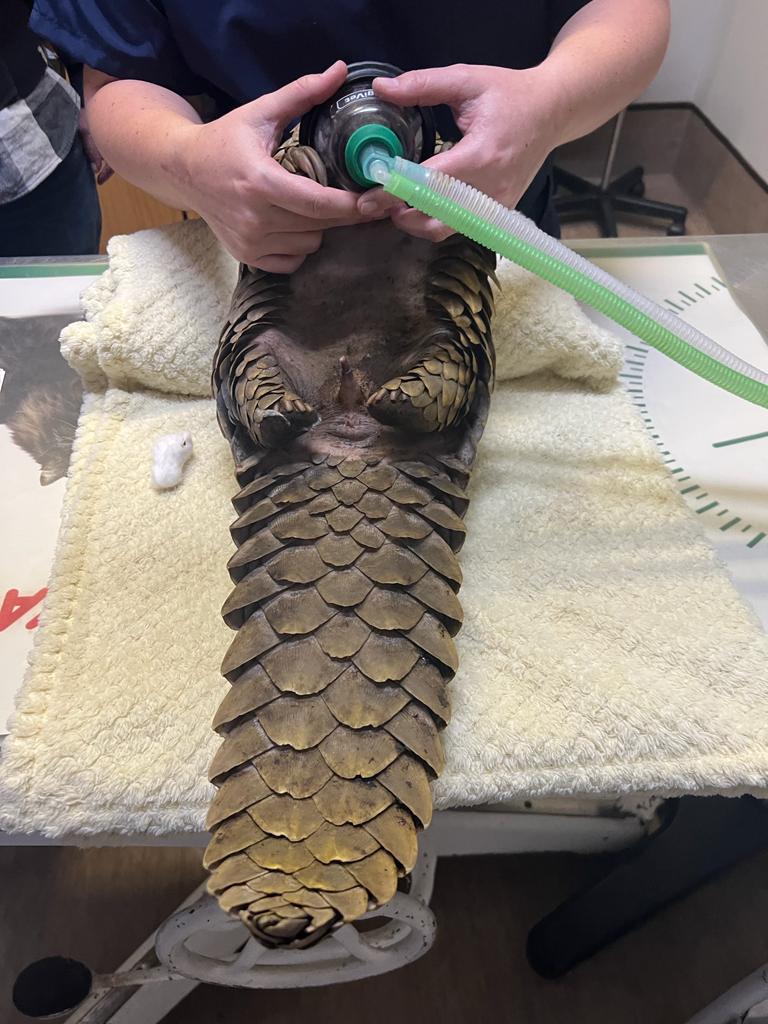 Another recent mission saw the team rescue one helpless animal from poachers on the border between South Africa and Zimbabwe. Working closely with our incredible partners Hope for Wildlife Helicopter Services, The Aspinall Foundation ensured that the severely distressed animal was
airlifted for urgent treatment.
Under the care of ProVet Animal Hospital in Hoedspruit, the animal's condition swiftly improved, and once rehabilitated at the wonderful Umoya Khulula Wildlife Centre, it will be fitted with a GPS and VHF tracker and returned to the wild.
Back in March, the team were again called out to an urgent rescue mission in Limpopo province. A Temminck's ground pangolin had been found by a member of the public after he had a nasty encounter with an electric fence.
Our team, again working with Hope For Wildlife Helicopter Services,
raced to the scene of the incident.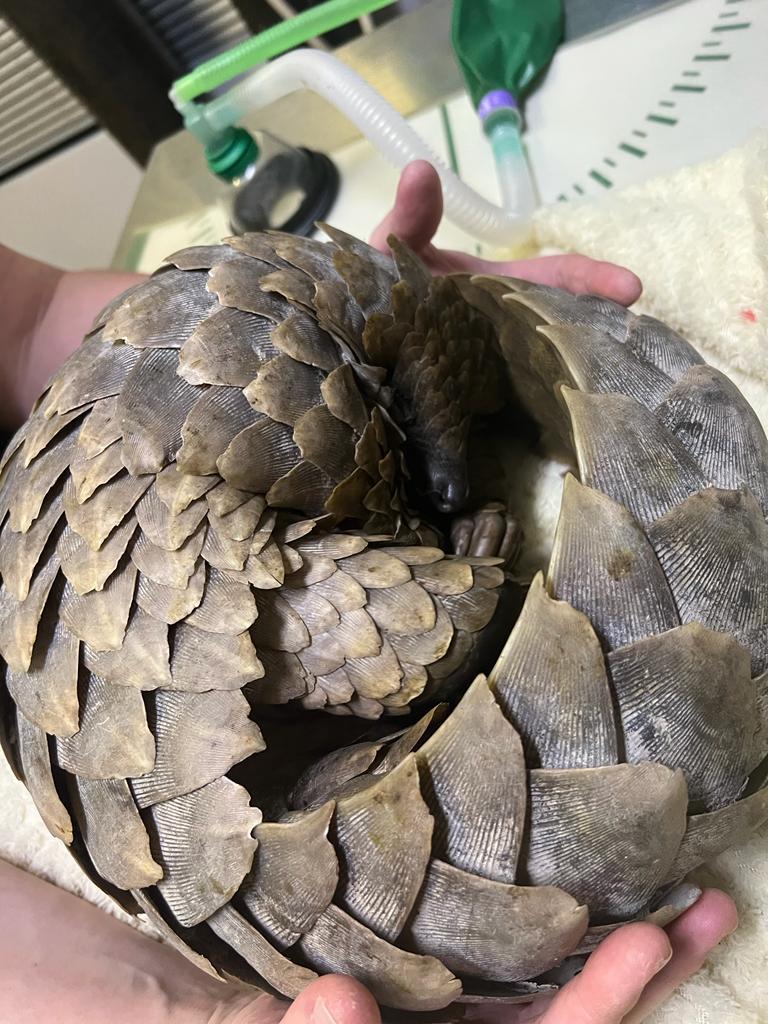 The poor creature had been trapped in the fence and was found in great distress, with his front feet and throat line blistered and his breathing rapid. He was airlifted for urgent treatment and quickly placed on oxygen to assist his lungs.
The plucky pangolin, named Maverick by the vet team, thankfully made a full recovery and has since been reintroduced back into the wild, to a carefully selected protected area.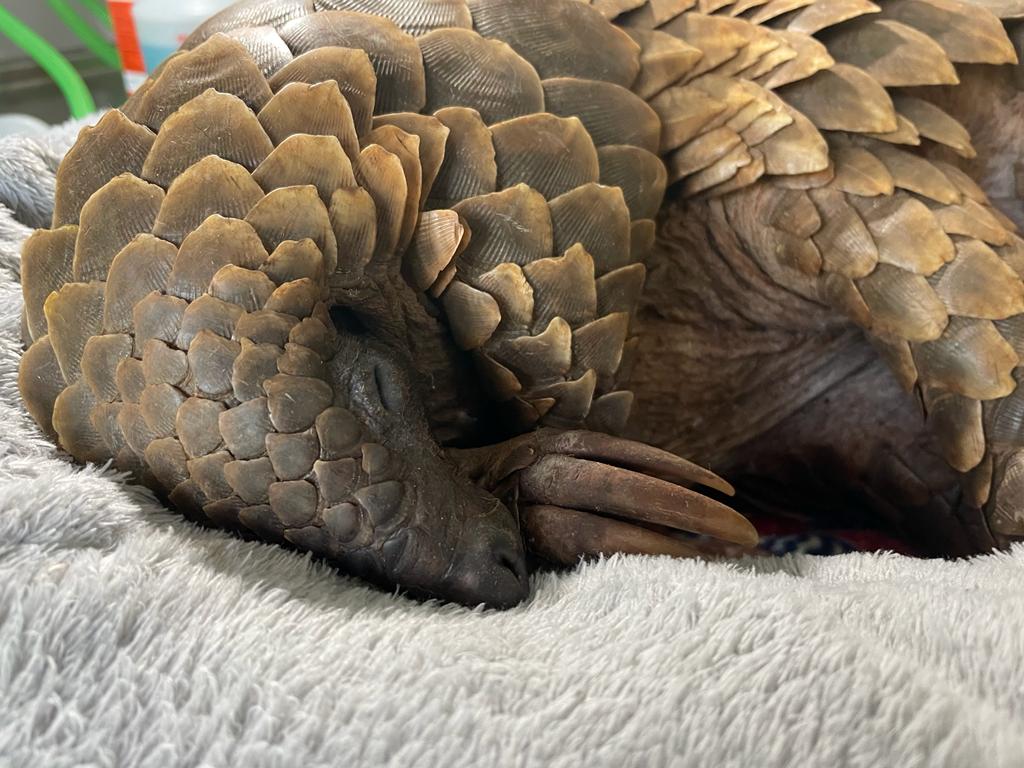 Sadly, there are a rising number of Temminck's pangolin, the only species found in Southern Africa, being seized in the Lowveld.
The Aspinall Foundation is proud to work with all our dedicated partners, including Friends of Wildlife Management, Mpumalanga Tourism and Parks (MTPA) and DCM Surfaces, in this ongoing mission to rescue,
rehabilitate and release these enchanting animals back into the wild, free from persecution, where they belong. Your tremendous support helps to give these beautiful creatures back their hard-earned freedom.