With the assistance of funding from the Critical Ecosystem Partnership Fund (CEPF), we have been carrying out surveys in the forest and wetlands of the Ambato-Boeny/ Maevatanana area. One area we were keen to learn more about was the suggestion the Critically Endangered Madagascar big-headed turtle might still be present at certain sites.

Now Lucien Randrianarimanana, TAF Madagascar's field co-ordinator for this project, has been able to photograph a turtle which appears to be a young Madagascan big-headed turtle.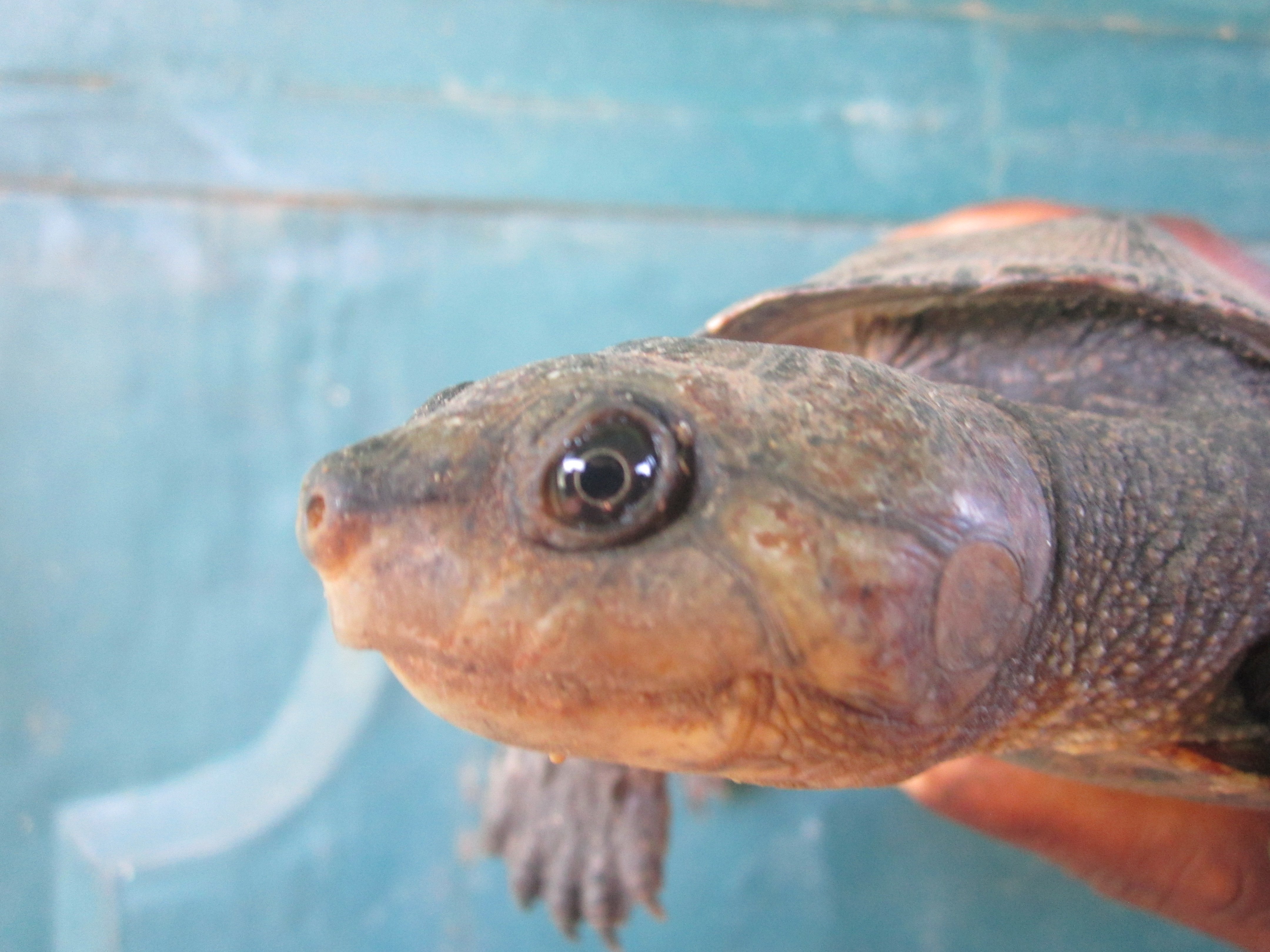 Despite their vulnerability to extinction, they are regarded as a good food source. Given their significant size, at maturity about 15-17 kg, the meat is much desired both on a local and commercial basis. Even the eggs will be harvested for food, resulting in the loss of the next generation.
This evolutionarily distinct freshwater turtle, endemic to Madagascar, is considered to be the world's most Evolutionarily Distinct and Globally Endangered reptile by the EDGE programme of the Zoological Society of London. In fact it has the highest EDGE score of any terrestrial vertebrate.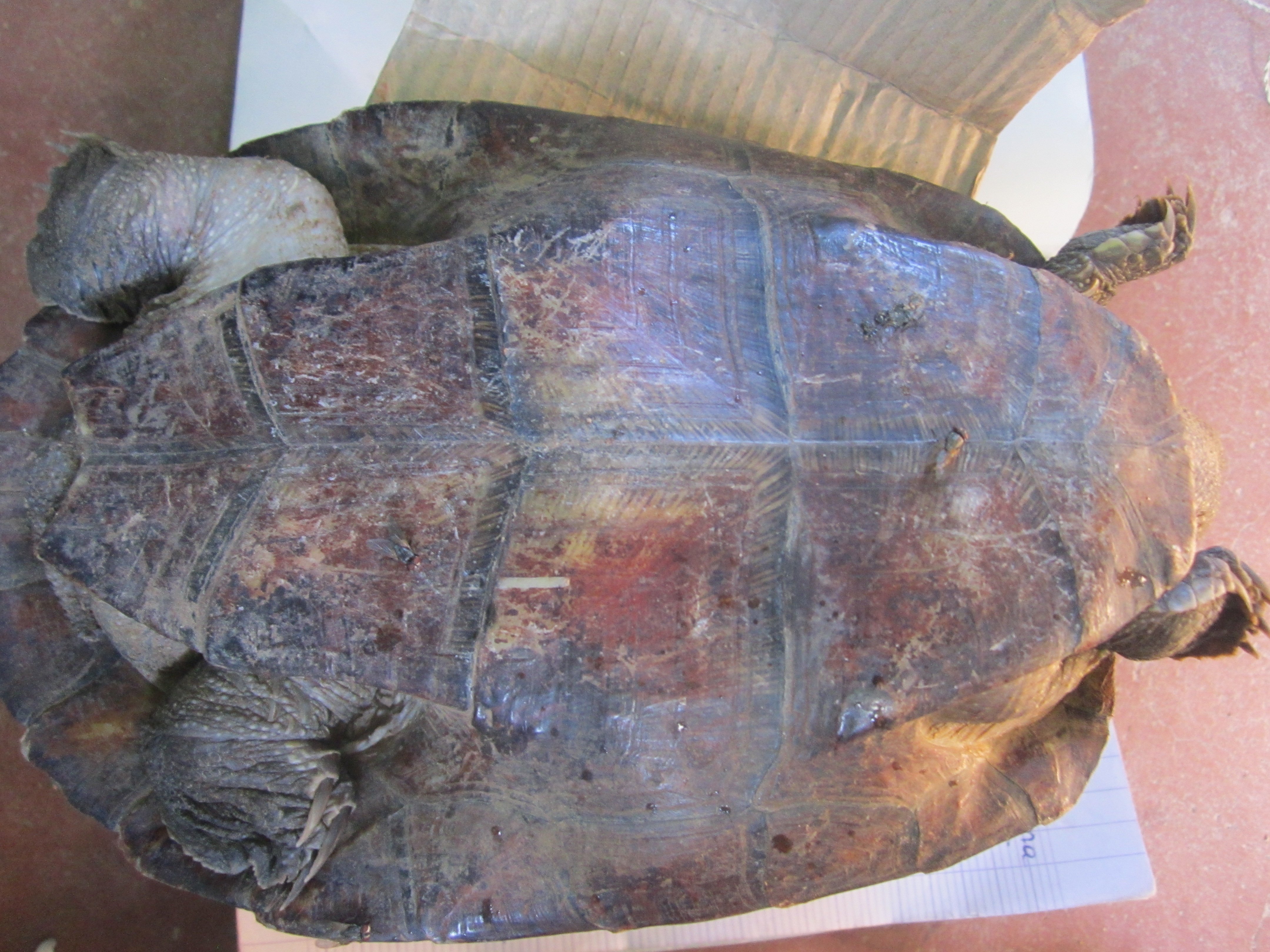 Whilst it is just one individual, this juvenile the TAF Madagascar team has been able to record photographically is an important find. It provides the proof we were lacking previously to show the project we have embarked on has the potential to make a significant contribution to the conservation of this unique species.
We are doing all we can to prevent the extinction of this species and so many more but we need your help. Please donate today & help us continue our vital conservation work.