Back in Spring, the team at our partner park, Howletts, waved goodbye to a
beloved pair of boisterous lion cubs, Azi and Zazu.
The brothers - 16-month-old Azi and 11-month-old Zazu - travelled from the
park in early May 2022 to the dramatic bushveld landscapes of South Africa.
Azi and Zazu were born at Port Lympne Reserve but were both sadly rejected by the pride in infancy and were transferred to Howletts to be hand-raised by the dedicated Howletts team.
"We firmly believe this relocation has given Azi and Zazu the very best future: a return to the lands of their ancestors."
Dereck Milburn, Southern Africa Project Director
Under the team's care, Azi and Zazu flourished and became firm favourites
around the park. However, The Aspinall Foundation and their partners at
Howletts and Port Lympne are committed to a shared belief that, where
possible, animals deserve the opportunity to live in the wild. Led by this
deep conviction, The Aspinall Foundation worked closely with the team at
Howletts and our overseas partners to find Azi and Zazu a safe, new home.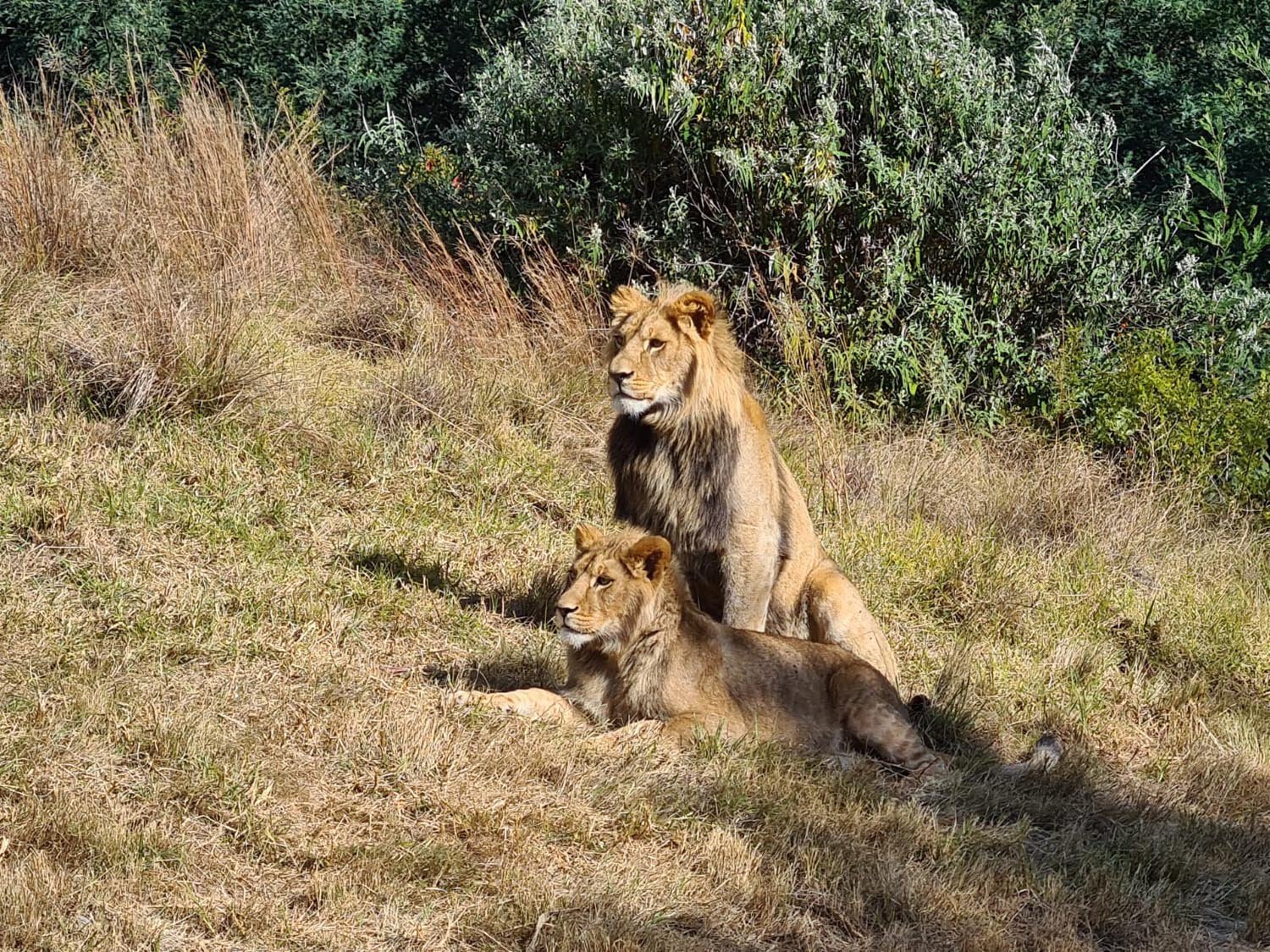 Their destination was a specialist sanctuary run by Love Lions Alive in Free
State province. They are now roaming an area ten times the size of their
former enclosure and have settled into their new surroundings fantastically; running, stalking and playing as all lions should, in their ancestral homelands.
The move comes two years after The Aspinall Foundation's successful
translocation of two cheetah brothers from Howletts to South Africa's
Western Cape.
The lions are now thriving in their new environment and feeding enthusiastically, with their favourite meal being a full venison carcass. As they settle into life in Africa on the golden plains of Free State Province, the
Love Lions Alive and Aspinall Foundation teams are prepaing a larger area for them.