In April 2022, our partners at Love Lions Alive in South Africa were
informed that a small, male lion cub was being held in awful conditions
at a farm close to the town of Warden.
When we reached him, the cub was close to death. Barely strong enough
to feed himself, he was severely dehydrated and was showing signs of
neurological damage. The farmer who was keeping the cub captive had
decided that he did not want to spend money on the animal any longer,
so he had been left to die in his tiny, filthy enclosure.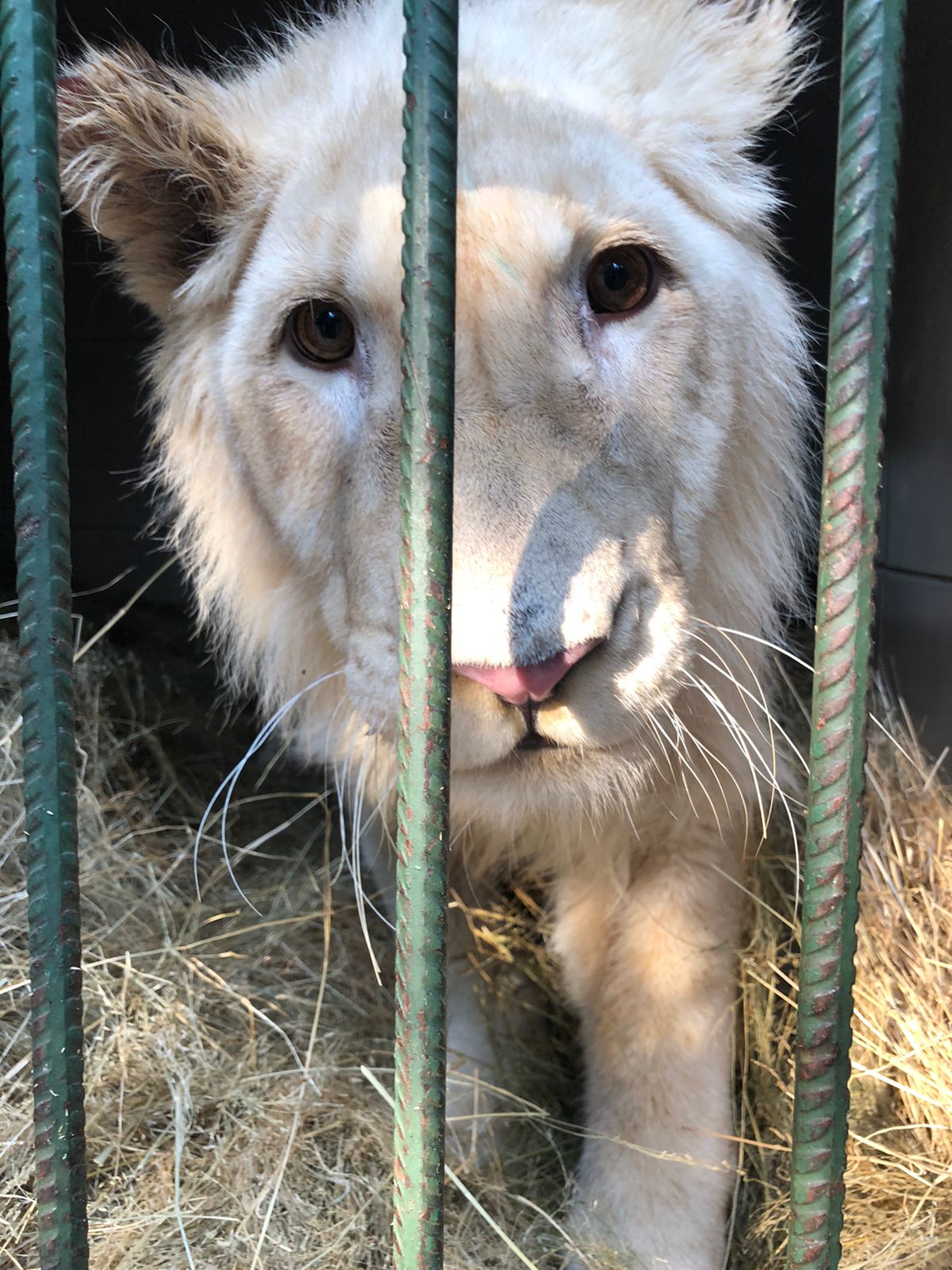 The cub's chances were slim, and we knew we had to step in. He was seized
and rushed to Old Chapel Veterinary Hospital in Pretoria. There, Peter
Caldwell, one of the world's best feline vets, led an intensive three-week
course of treatment for the neurological conditions caused by the poor diet
and heart-breaking treatment the young cub had suffered.
Initial treatment in the first two weeks included anti-inflammatories and
painkillers to allow him to gain the strength to be properly x-rayed. His
treatment then progressed to intensive nutritional supplements and
medication to support bone growth.
As the tenacious youngster clung to life and showed the first glimmer of
recovery, his name became obvious to our team. He was Umbhali, which
means 'author' in Zulu. This 6-month-old cub was not going to let cruel
humans write his story for him - he was the author of his own destiny. His
new name perfectly captured the spirit of this truly inspirational cat.
Umbhali's story continues at the Love Lions Alive sanctuary. There, he
continues to receive the best possible care. Despite his sad start to life,
Umbhali has a notably friendly and gentle temperament, and is very fond of
playing with his favourite toy: a ball. Another young rescued lion lives next
door to him at the sanctuary and the two are interacting positively through
the fence, with Umbhali always keen to bring his food over to show his
neighbour.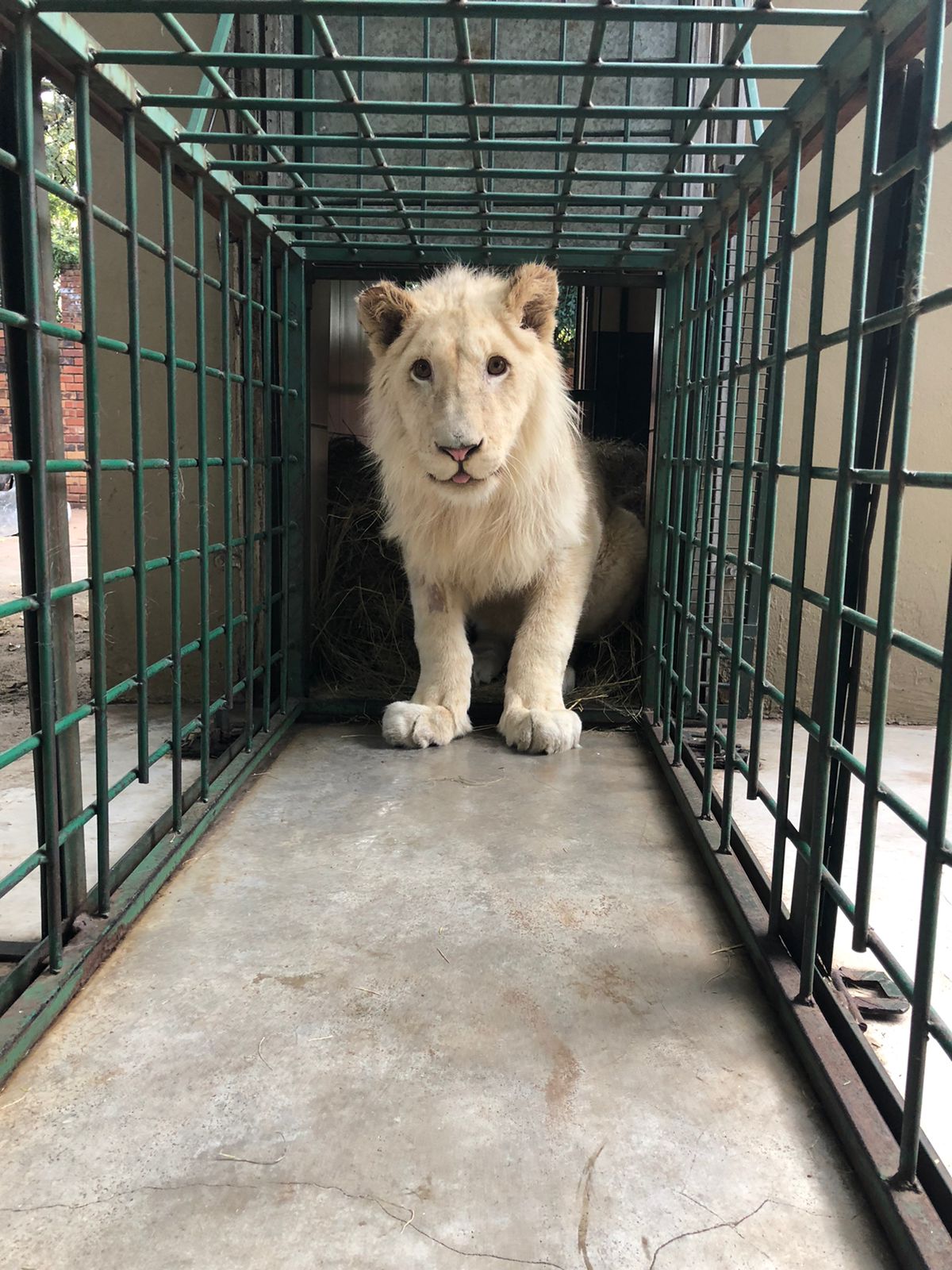 Umbhali is recovering and growing well, getting stronger every day, and our
team are steadfast in ensuring that he will never again be subjected to such abuse. With the right care, he will be able to move to a larger protected area, where he will live a natural life under the watchful eye of his carers.
A noticeable spark has returned to Umbhali's unusual light brown eyes. For
this striking white lion, a positive new chapter has begun.